7:00 JST, April 6, 2022
Discussion is raging after the House of Representatives cut the rent on the lower house members' dormitory in the Akasaka district of Minato Ward, Tokyo, by about 10% to ¥124,652.
Condominiums in the dorm each measure 82 square-meters and comprise three rooms, including a living room and a dining room-cum-kitchen.
The reduction, effective from April, was made in accordance with provisions in the law on national public officers' accommodation stipulating that rent should reflect deterioration over time; 15 years have passed since the Akasaka condos were first occupied.
Each faction belonging to the House of Representatives Rules and Administration Committee agreed to the reduction.
There are three other dormitories for Diet members in central Tokyo: The Aoyama-area facility for members of the House of Representatives was built 60 years ago. The rent is ¥21,638 for each 46 square-meter residence, which comprise two rooms and a dining kitchen.
The dormitory for House of Councillors members in the Kojimachi district was built 24 years ago. Each 75 square-meter residence has two rooms plus a living and a dining room-cum-kitchen and costs ¥92,210 per month.
The dormitory for upper house members in the Shimizudani district, meanwhile, was built just two years ago. The 81 square-meter residences comprise three rooms with a living and a dining room-cum-kitchen and cost ¥158,006 per month.
"The rent [for these dorms] is unbelievably cheap," a real estate agent said. "They'd cost twice as much in the private sector."
Rent is low for these accommodations to ensure there is no barrier to the work of Diet members who cannot afford to buy a house in the capital. The dorms are situated in central Tokyo so lawmakers can respond quickly in the event of a disaster.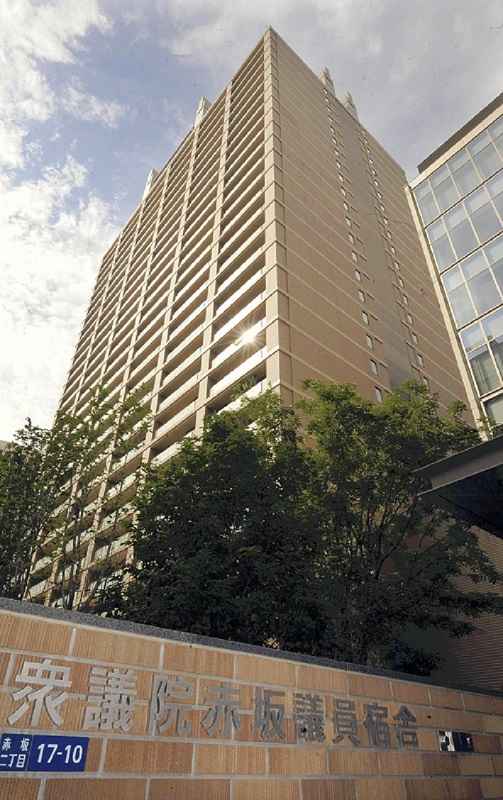 Tomoaki Iwai, professor emeritus of Nihon University said, "Dormitories for lawmakers are necessary so Diet members elected from local areas can concentrate on national politics."
However, the rent reduction comes at a time when high prices are straining the purse strings of the public.
Fusaho Izumi, mayor of Akashi City, Hyogo Prefecture, and a former House of Representatives member, criticized the reduction on Twitter on March 18, saying, "There's no need to lower the rent at present."
Nippon Ishin no Kai (Japan Innovation Party) is set to collect the equivalent of the rent reduction from each of its 27 Diet members who live in the dorms and donate the money primarily to areas affected by the Great East Japan Earthquake. Fumitake Fujita, the party's secretary general, said, "[The reduction] is unacceptable from the public's perspective."
Add TheJapanNews to your Google News feed.