'Kishida diplomacy' takes off in earnest, aiming to link Asia and West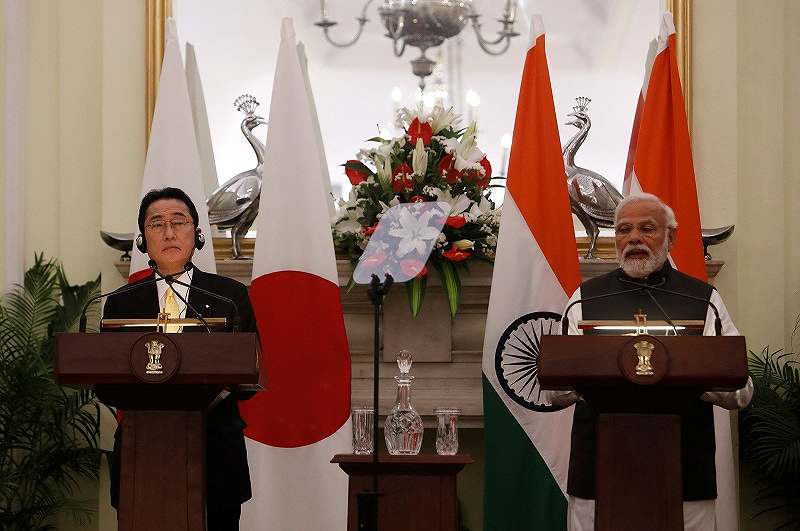 13:52 JST, March 22, 2022
Prime Minister Fumio Kishida has returned from India and Cambodia, having called for both countries' cooperation in responding to the situation in Ukraine.
Apart from attending international meetings, the trips were Kishida's first foreign visits since taking office last October. They marked the full launch of his in-person diplomacy, with the prime minister also planning to attend a summit of the Group of Seven advanced nations in Belgium on Thursday.
"At the G7 meeting, I will report on my exchanges with other Asian nations from the standpoint of Japan, the only representative of Asia," Kishida told reporters Sunday night in Phnom Penh.
Kishida was conscious about Japan's role as a link between Asia and Western nations during his visits to India and Cambodia, which started Saturday.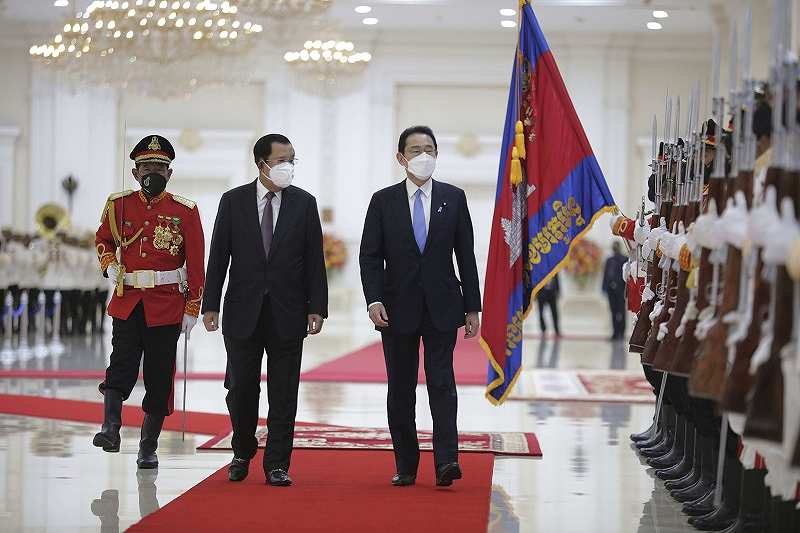 India abstained from voting on a resolution at the U.N. General Assembly that condemned Russia's military aggression, while Cambodia is noted for leaning toward China and its one-party dictatorship. Kishida chose to visit these nations "precisely because they are difficult countries," a person close to him said. "The United States and Europe are looking to Japan to lobby for their support."
After his meetings with Indian Prime Minister Narendra Modi in New Delhi and Cambodian Prime Minister Hun Sen in Phnom Penh, Kishida released joint statements with each of them that referred to the situation in Ukraine.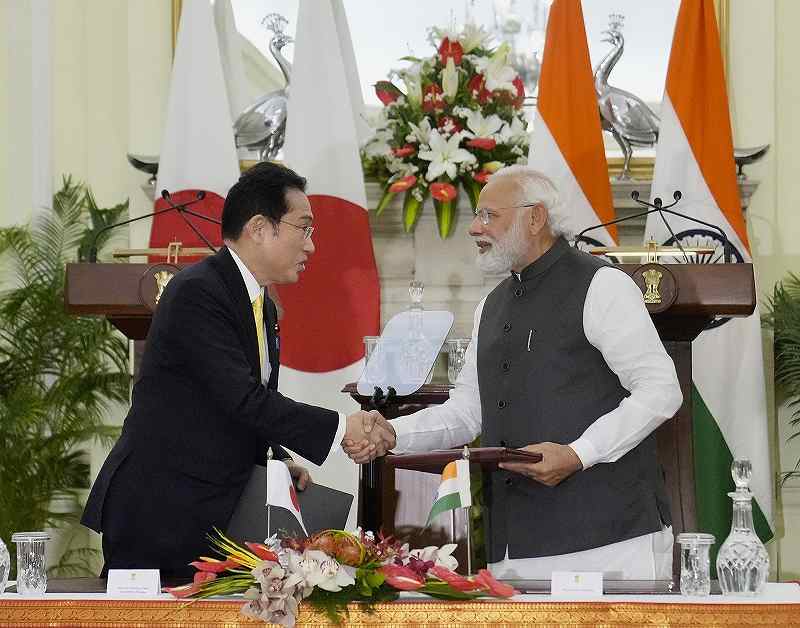 "We were able to confirm the basic direction of not allowing unilateral change in the status quo by force," Kishida said, stressing their significance. Neither document, however, directly condemned Russia.
The difference in stance was particularly notable with India, which maintains friendly relations with Moscow. Modi and Kishida expressed "serious concern" over the situation in Ukraine in their joint statement, but Modi did not mention Ukraine nor Russia during joint remarks he and Kishida made to the press.
Kishida reportedly intends to draw on his more than four years as foreign minister and engage in face-to-face diplomacy, which has been halted due to the novel coronavirus pandemic.
His diplomatic capabilities are likely to continue to be tested. A summit meeting of the Quad countries — Japan, Australia, India and the United States — is planned to be held in Japan, perhaps in late May.
Add TheJapanNews to your Google News feed.