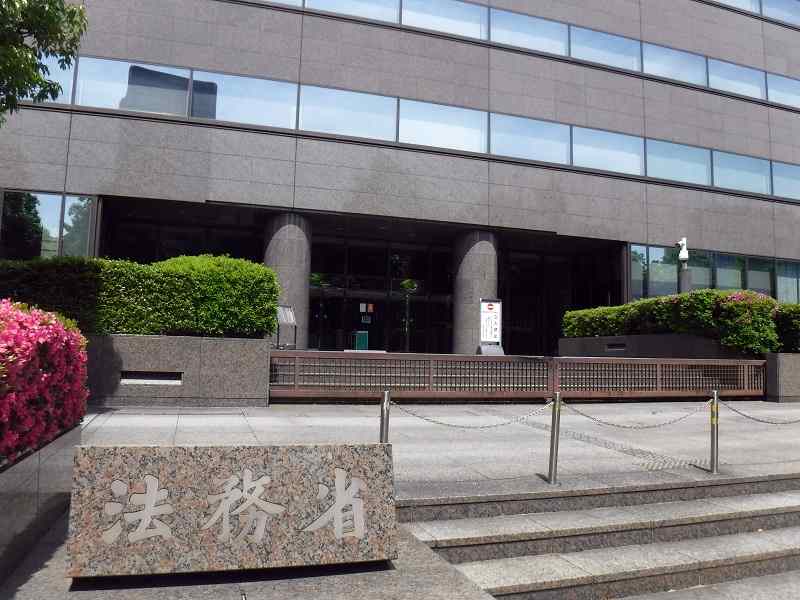 14:37 JST, March 15, 2022
TOKYO (Jiji Press) — Ukrainians who have fled to Japan amid Russia's invasion of their country will be able to get resident status allowing them to work in the Asian country, Japanese Justice Minister Yoshihisa Furukawa said Tuesday.
Ukrainian evacuees entering Japan with a 90-day short-stay visa can switch to "designated activities" status, which allows them to work for up to one year, if they wish, Furukawa told a press conference held after a cabinet meeting. The designated activities status can be renewed, the minister added.
Between March 2, when Japanese Prime Minister Fumio Kishida announced his country's decision to accept evacuees from Ukraine, and Sunday, a total of 47 Ukrainians fled their country to Japan amid the Russian invasion, according to the Immigration Services Agency of Japan.
All of them entered Japan with the short-stay visa. They will be able to register themselves as residents of Japan and receive public services, such as accession to the country's health insurance programs, if they change their visa status to designated activities.
Before the cabinet meeting, Kishida met with Furukawa and Foreign Minister Yoshimasa Hayashi at the prime minister's office in Tokyo, instructing them to bolster support for accepting Ukrainian evacuees.
He also called for measures to help evacuees who have no relatives or acquaintances in Japan.
Chief Cabinet Secretary Hirokazu Matsuno told a press conference that the Cabinet Secretariat is playing a leading role in considering necessary support measures promptly while cooperating with ministries and agencies concerned.
The top government spokesman indicated that the government will work to introduce measures related to accommodations, Japanese language education, employment and school entry.
Add TheJapanNews to your Google News feed.