Ex-PM Suga to launch study group of ruling party lawmakers to pursue pet policies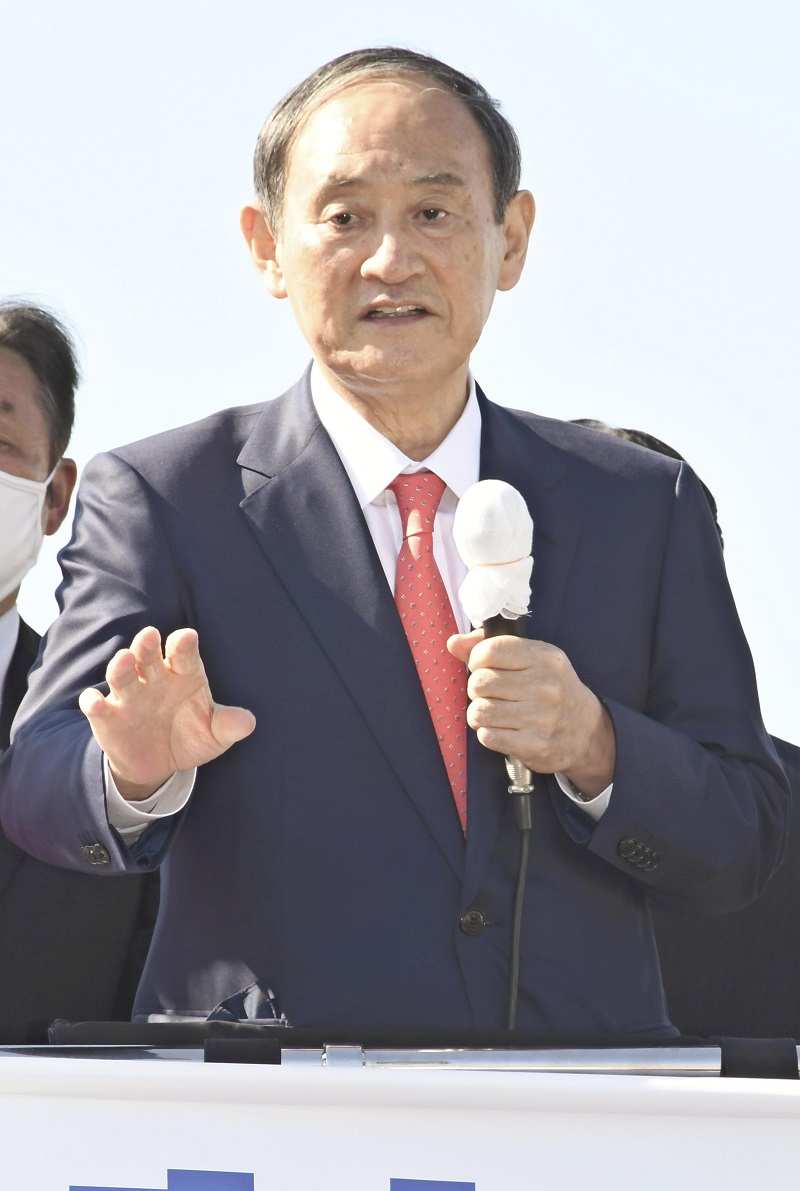 11:52 JST, March 14, 2022
Former Prime Minister Yoshihide Suga intends to launch a study group to take up policy issues he focused on while in office, such as decarbonization and reform of ministries and agencies.
The group of like-minded lawmakers from the Liberal Democratic Party might hold its first meeting as soon as next month, according to sources.
Suga, who is not affiliated with any LDP faction, apparently aims to push his signature policies by calling for broad participation from the party's lawmakers in the study group. Some LDP members speculate that the move could strengthen the "Suga group" depending on the scale of participation.
When in office, Suga had declared that Japan would aim to achieve carbon neutrality by reducing greenhouse gas emissions to net zero by 2050. The government had set up a ¥2 trillion fund to support research and development to achieve the goal.
As measures against the declining number of births, Suga's Cabinet had drawn up a schedule for introducing insurance coverage for fertility treatments as well as expanded a subsidy program to cover procedures such as in vitro fertilization.
Putting much effort into the reform of government bodies, the Suga Cabinet had created the Digital Agency in September last year as a sort of control tower to shepherd digital measures. It had also pushed for the establishment of a "children's agency" to coordinate child-related policies.
According to the sources, Suga told people around him that he wants to take responsibility for "the pillars" he has set up. He intends to exchange views with related ministries and agencies about the policies that he is keen to pursue, the sources said.
Based on his experience in responding to the novel coronavirus pandemic, Suga has also indicated that reform should be considered for the Health, Labor and Welfare Ministry, so the study group could address issues such as restructuring the ministry.
Suga has maintained friendly relations with former LDP Secretary General Toshihiro Nikai, who heads a 44-member party faction, and Hiroshi Moriyama, the executive acting chairperson of the LDP General Council whose faction has seven members.
A senior member of the Nikai faction said, "We will work closely with the Suga group."
The launch of the study group could enhance Suga's presence in the ruling party again.
Add TheJapanNews to your Google News feed.