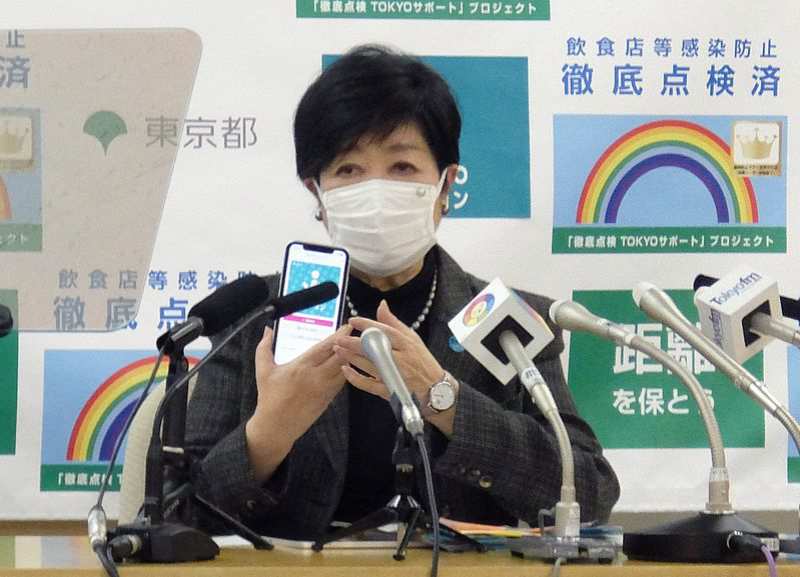 November 27, 2021
TOKYO (Jiji Press) — Tokyo Governor Yuriko Koike, who was recently hospitalized due to extreme fatigue, denied rumors Friday that she has a serious illness.
"I'm thinking, 'Don't say inaccurate things,'" Koike said at her first regular press conference in about a month.
"The fact that I'm back in good health is proof" of not being severely ill, she added.
Koike was hospitalized Oct. 27. She left the hospital Nov. 2 and then worked from home until she returned to work at the metropolitan government office Sunday.
"There were combined difficulties due to piled-up fatigue," Koike said about her health.
She apologized over the resignation of Tokyo metropolitan assembly member Fumiko Kinoshita, who was indicted without arrest after causing a car accident while driving without a license.
Koike said she is "sorry for the inconvenience" caused by Kinoshita, while expressing support for the decision she made.
In the July assembly election, Koike backed Kinoshita, who was a member of regional political party Tomin First no Kai (Tokyoites first group), which Koike serves as special adviser. Kinoshita had the accident during the campaign period.
Add TheJapanNews to your Google News feed.