Japan-U.S. summit statements to focus on security, economic cooperation, climate change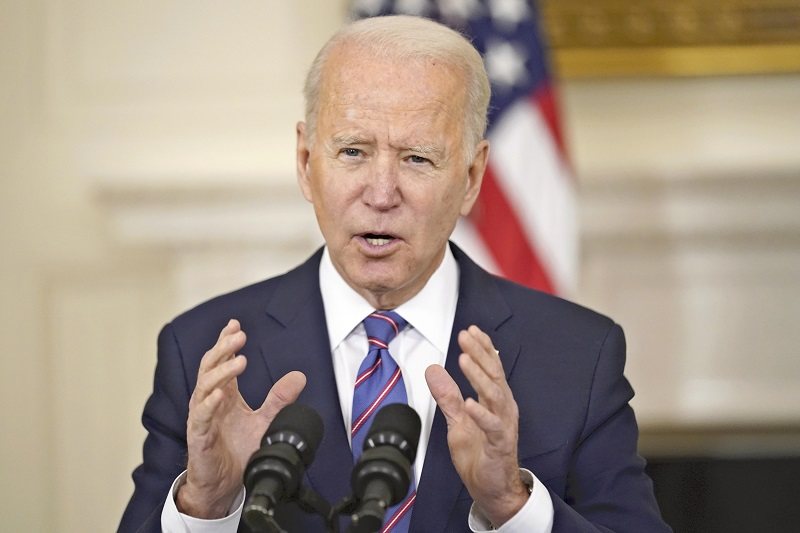 15:37 JST, April 7, 2021
Japan and the United States are expected to announce joint statements on economic cooperation and climate change in addition to a general joint statement after the bilateral summit meeting on April 16 in Washington, according to government sources.
The statements will include strategic partnerships to counter China.
The general statement will focus on security. Separate statements will be released on economic cooperation and climate change, outlining specific measures. Tokyo and Washington want the documents to be the centerpiece of the outcome of the talks.
A statement on economic cooperation is expected to include a stipulation that Japan and the United States will jointly develop infrastructure in other countries. It will also include cooperation in such areas as artificial intelligence and quantum technology, as well as the construction of 5G network infrastructure.
Japan and the United States are aiming to combine the technological expertise of both countries to gain an edge over China.
Cooperation to distribute COVID-19 vaccines to Asian countries will also be discussed at the summit, in an effort to counter Beijing's "vaccine diplomacy," through which China sells its vaccines to foreign countries to gain influence.
The establishment of a Japan-U.S. partnership agreement is expected to be included in the statement on climate change.
The agreement is expected to pave the way for Japan and the United States to achieve a goal of net-zero greenhouse gas emissions by 2050.
The statement is also likely to include cooperation strategies on decarbonization.
Specifically, it will outline the use of hydrogen and technologies to recover, store and reuse carbon dioxide in the atmosphere. It will also include measures to curb the construction of coal-fired power plants.
The U.S. government will host an online summit on climate change on April 22-23.
By adopting a proactive stance during the bilateral talks on April 16, Japan and the United States hope to secure the cooperation of China, the world's largest emitter of carbon dioxide.
The summit's general statement will include a stipulation that Article 5 of the Japan-U.S. Security Treaty — which obliges the United States to defend Japan — applies to the Senkaku Islands in Okinawa Prefecture.
The statement will also reaffirm the importance of "peace and stability in the Taiwan Strait" and is expected to include human rights concerns in Hong Kong and the Xinjiang Uygur Autonomous Region.
Add TheJapanNews to your Google News feed.