Japan plans to create global rare metal recycling, recovery hub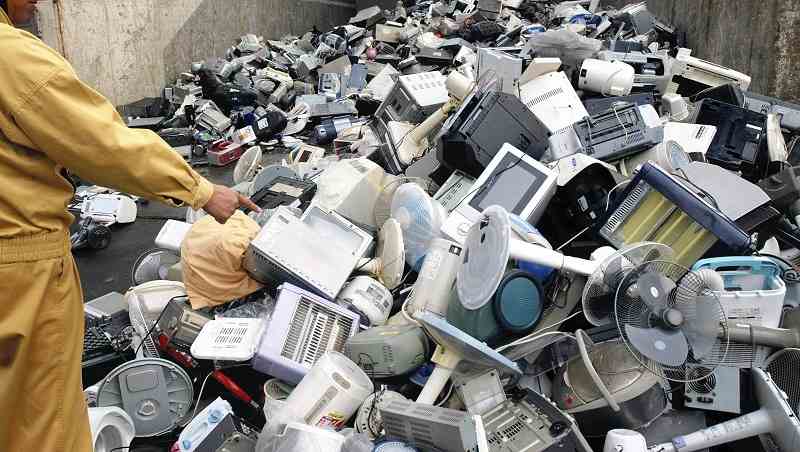 15:09 JST, March 29, 2021
The global rush toward technologies such as electric vehicles and the fuel cells that power them is pushing Japan to establish a domestic hub to recycle rare metals needed to create such rechargeable batteries.
Rare metals are defined by Japan as including 30 or so elements, such as lithium, nickel, cobalt and the rare earth elements. Japan imports almost all of its rare metals and has relied on China for around 60% of its cobalt and rare earths destined for electric vehicles.
To reduce that dependence, the government has decided to establish a domestic hub to recycle rare metals collected in Japan and from around the world.
The Economy, Trade and Industry Ministry estimates that the amount of Japan's cobalt procurement needs to be double the current amount in order to produce 1 million electric vehicles, so a framework will be established to domestically procure rare metals.
In the past, the government has taken the lead in securing overseas mining interests and stockpiling rare metals in Japan, with recycling the third pillar of its policy to secure rare metals.
Specifically, the government will help non-ferrous metal companies, such as JX Nippon Mining & Metals Corp., Mitsubishi Materials Corp. and Sumitomo Metal Mining Co., commercialize rare metal recovery and recycling. Recycling of rare metals is at the test demonstration stage, and the government will provide these companies with research and development funds to accelerate this step.
There will also be aid toward helping these firms build facilities to make the recovery and recycling a profitable business as realizing technological capability alone will not help to commercialize the process.
Rare metals to be recycled are mainly taken from discarded rechargeable batteries. The government will also lead efforts to establish international rules to procure used electrical appliances, such as computers and smartphones, from Japan and abroad. The hope is that recycled materials will be exported to developed areas such as North America and Europe so that Japan can serve as a hub for recycling rare metals.
Besides China, the production of rare metals is concentrated in emerging and developing countries in Asia, Africa and South America.
At the time of a fishing boat collision off the Senkaku Islands in Okinawa Prefecture in 2010, China restricted exports of rare metals to Japan, hindering Japanese firms' production activities. Japan's security will greatly benefit if the nation reduces its dependence on imports and increases the amount of domestic procurement.
Add TheJapanNews to your Google News feed.