Percentage of renewable energy a focal point for review of energy mix in Japan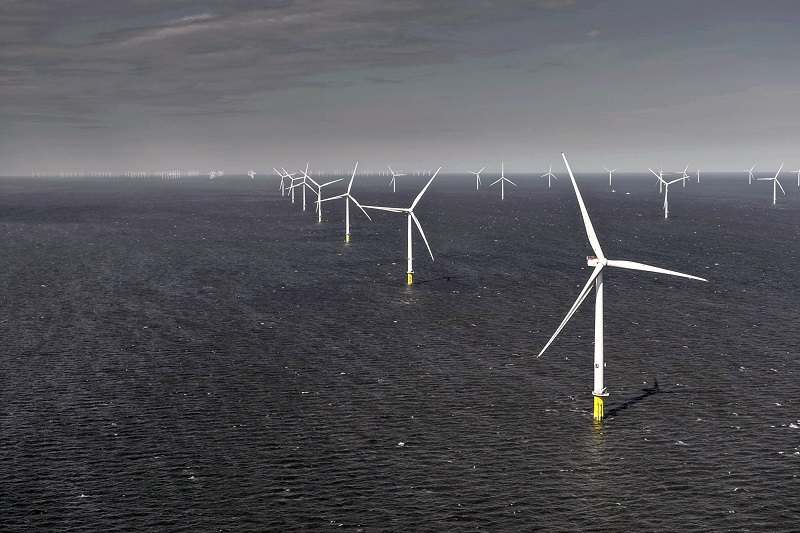 15:43 JST, March 28, 2021
As the government aims to review current targets for its fiscal 2030 energy mix by this summer, a key discussion is ongoing about how high a percentage should renewables account for in the total.
The government is considering various possibilities, including raising the percentage of renewable energy to more than 30% of the nation's total power generation from the current 22% to 24%. However, it has become apparent that there remains a wide gap between people calling for ambitious goals with an eye to realizing a decarbonized society and those seeking more realistic targets.
The Economy, Trade and Industry Ministry heard opinions from industry groups at a meeting of an expert panel on March 16. The review of the energy mix is part of efforts to achieve the government's goal of reducing greenhouse gas emissions to net-zero by 2050.
At the meeting, the Japan Climate Leaders' Partnership — a group of 175 companies actively committed to tackling climate change, including Fujitsu Ltd. and Aeon Co. — proposed the most ambitious target by calling for renewable energy to account for "at least 50%."
An official of Takeda Pharmaceutical Co. who made comments at the meeting stressed that a significant increase in generation of renewable energy is "necessary to protect jobs and the economy."
Behind a call for such a significant increase is a growing trend among Western companies such as Apple Inc. to give consideration to environmental impacts in terms of their overall greenhouse gas emissions, including those from their parts supply networks.
The Japan Association of Corporate Executives (Keizai Doyukai) also proposed a 40% target for renewable energy, saying this could lead to generating large investments.
Even in the business community, however, the Japan Business Federation (Keidanren), whose members include steelmakers and other major manufacturers, and the Japanese Trade Union Confederation (Rengo), which represents the labor side, are cautious. They argue that such a significant increase could put a burden on industries.
In Japan, a feed-in tariff system, in which power generated from renewable energy sources is purchased at relatively high fixed prices, was introduced in 2012. This has helped boost power generation from renewable energy sources, particularly solar. The ministry expects the percentage of power generation from renewable sources to reach 30% by fiscal 2030 if the introduction of renewable energy is maximized under the current system.
"There will be a battle over how far the target can be raised from 30%" in discussions on the energy mix review, a senior ministry official said.
There are many challenges to be addressed in raising the generation target for renewable energy. The relatively high purchase prices will result in raising electricity bills and become a burden on the public.
If the percentage for renewable energy is 25% in fiscal 2030, the ministry projects that the burden on the public would reach ¥4.9 trillion, about 1.6 times more from fiscal 2019. As power generation from renewable energy sources is affected by weather conditions such as wind and sunshine, a stable supply could not be ensured.
During the meeting, the industry groups that set high targets were asked by experts about issues and feasibility regarding the targets. But a Keizai Doyukai official could only say, "We have not sufficiently studied this yet."
However, if Japan fails to make progress on decarbonization, which is spreading mainly in Europe, the failure could lead to the exclusion of Japanese products made using of electricity generated from sources with high CO2 emissions.
Japan needs to hold realistic discussions to find a solution while taking both advantages and disadvantages of renewable energy into consideration.
Add TheJapanNews to your Google News feed.