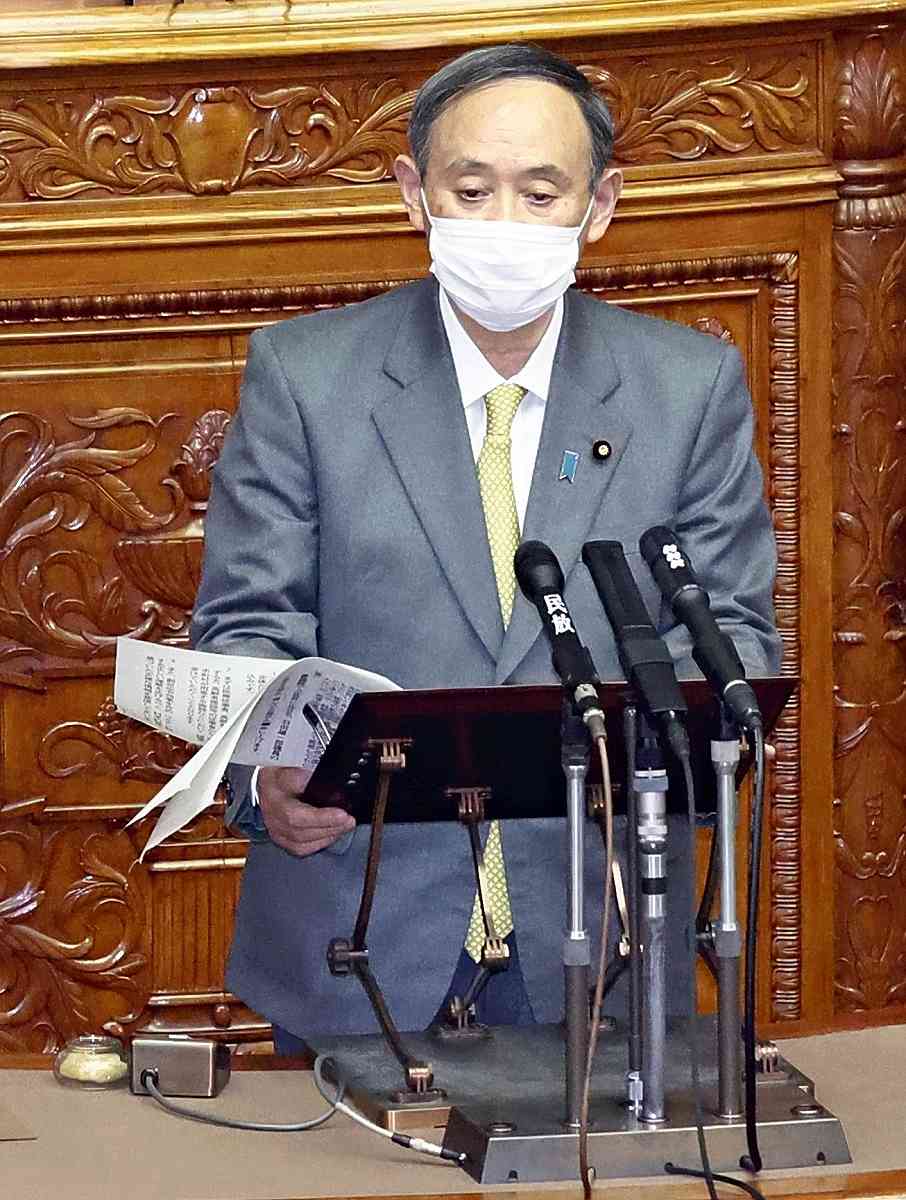 15:52 JST, January 22, 2021
The government will consider using tax and social security identification numbers — the so-called "My Number" — to facilitate an effective rollout of vaccinations against the novel coronavirus, Prime Minister Yoshihide Suga said on Thursday.
Suga's remarks came during plenary sessions of both chambers of the Diet, where he answered questions from ruling and opposition parties on the heels of his first policy speech as prime minister held earlier this week.
Under the tentative system, the government would link vaccinations to each recipient's My Number in order to keep track of individual inoculation histories.
"It's important that we share information on the immunization campaign's progress and continue to push forward while making the necessary adjustments," Suga said. "The government will construct a meticulous system to ensure smooth vaccination."
When asked about a possible extension of the "employment adjustment subsidy" given to companies to offset allowances paid to furloughed employees, Suga said his administration intends to "make an appropriate decision based on the evolving climate and present such a decision by the end of this month." Arrangements are currently underway to potentially raise the subsidy cap and extend the special measures period itself to the end of March.
Suga dismissed the idea of lowering the consumption tax as an economic antidote to the pandemic, saying he considers the tax "a necessary source of revenue to finance social security."
The prime minister remained reticent on whether he would dissolve the House of Representatives for a snap election, emphasizing that containing the pandemic and revitalizing the economy are his top priorities. "I will make every effort on those fronts," he said. "A general election needs to be held at some point before autumn, and I will carefully consider [dissolving the lower house]."
Add TheJapanNews to your Google News feed.