25 Mayoral Elections Uncontested amid Dearth of Candidates in Local Japanese Polls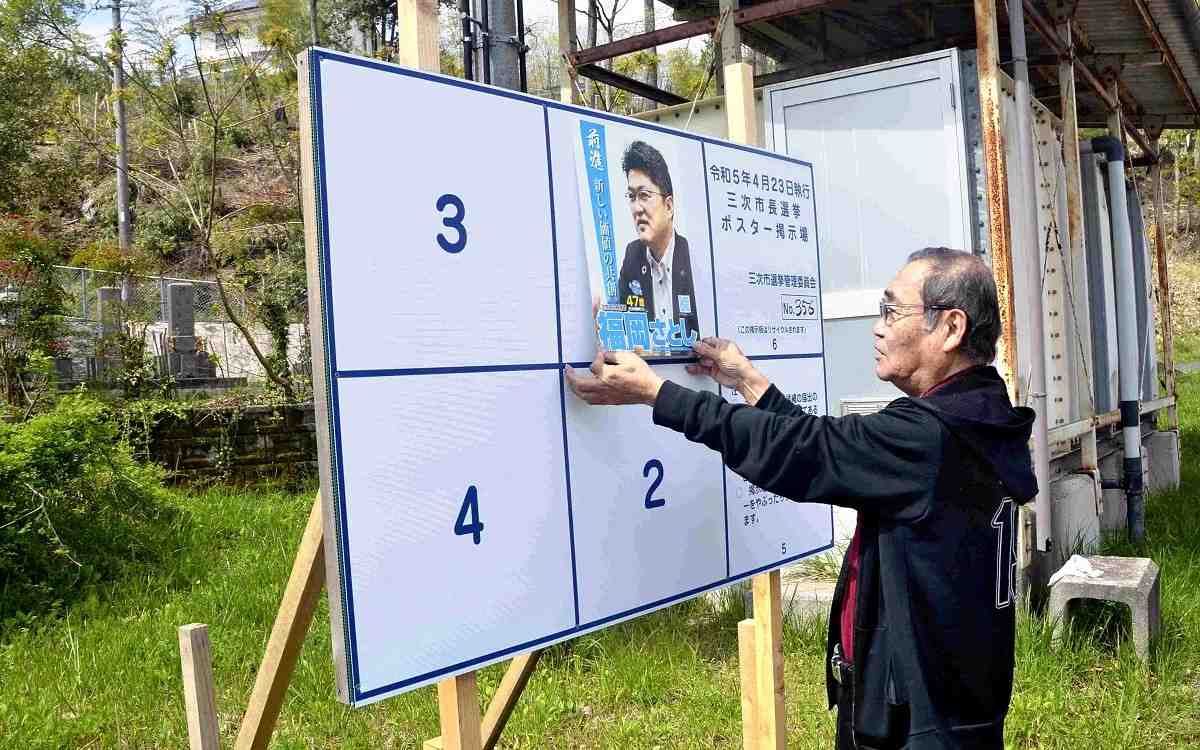 17:11 JST, April 18, 2023
Among the 88 mayoral elections for which campaigning kicked off Sunday in the second half of the unified local elections, 25 were uncontested, prompting vows from political parties to make more of an effort to field candidates in the future.
The 25 cities include Takasaki, the most populous city in Gunma Prefecture, and Oita, where the independent candidate Shinya Adachi, a former member of the House of Councillors, has been named mayor of Oita Prefecture's capital for the first time.
Adachi, 65, a former member of the Democratic Party for the People, left the party after losing in the upper house election last July.
The Liberal Democratic Party's Oita city federation decided to endorse Adachi saying he holds similar policy views, even though there were calls within the party to field an LDP candidate.
The DPFP and the Constitutional Democratic Party of Japan also backed Adachi, meaning the independent candidate had the backing of ruling and opposition parties.
Some LDP members have been critical of the situation, saying that not fielding a candidate in an election weakens the party.
In Miyoshi, Hiroshima Prefecture, incumbent mayor Satoshi Fukuoka, 47, has been reelected unopposed. Moreover, the prefectural assembly election scheduled for April 9 in the Miyoshi constituency was uncontested for the fourth consecutive time.
The opportunity for Miyoshi voters to have their voices heard in the unified local elections has passed without a single vote cast.
In Takasaki — population circa 370,000 — incumbent Mayor Kenji Tomioka, 76, has been elected unopposed for the second consecutive time, securing a fourth term. The ruling-party-backed mayor of Tokyo's Chuo Ward, Taito Yamamoto, 74, has also been reelected unopposed.
While concerns have long been expressed regarding the dearth of local assembly candidates in rural municipalities, uncontested elections have stood out even in urban areas in the latest unified polls.
"One of the problems is that the opposition has not been able to offer a choice," DPFP leader Yuichiro Tamaki said Monday.
The local organizations of opposition parties are weaker than those of the LDP and are therefore more reluctant to field candidates, some claim.
"We'd like to find more candidates and support them," CDPJ President Kenta Izumi said Monday.
Nippon Ishin (Japan Innovation Party) leader Nobuyuki Baba said, "We will definitely continue our efforts to provide a choice."
Add TheJapanNews to your Google News feed.