Japan's Self-Defense Force Practice Recapture, Defense of Island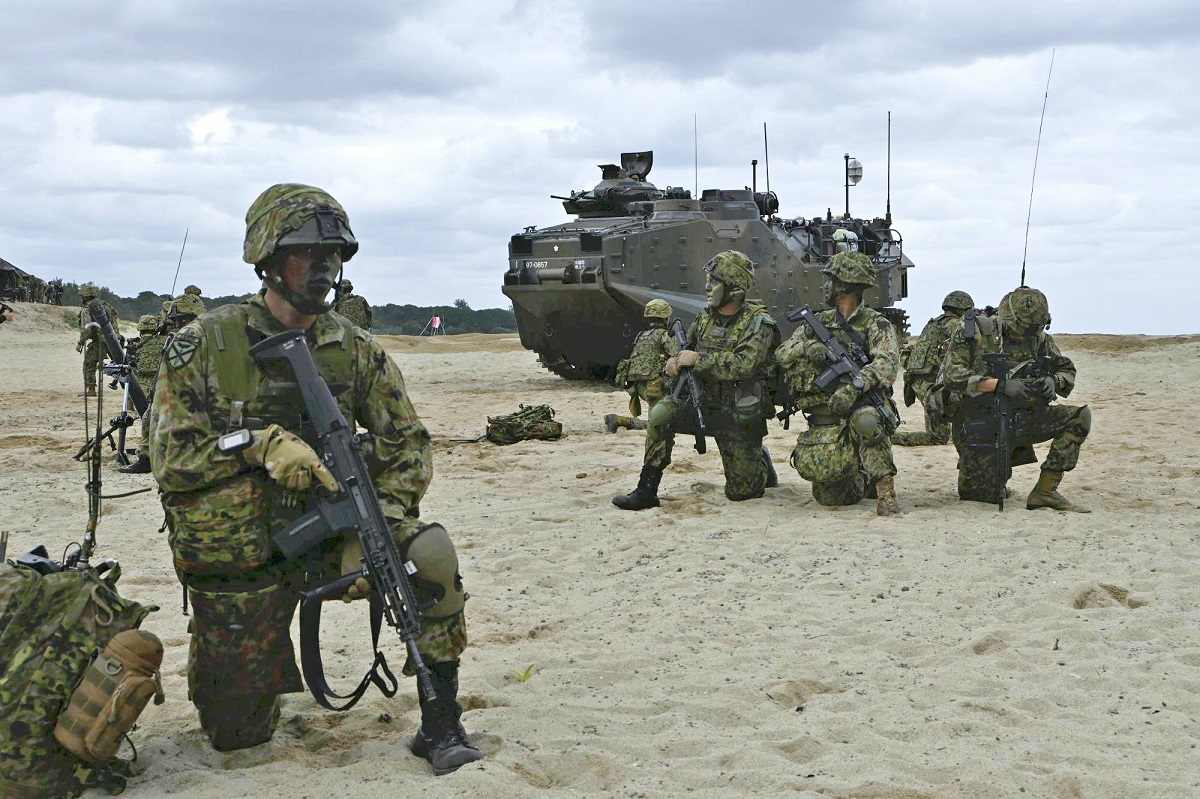 13:41 JST, November 20, 2023
The Ground, Maritime and Air self-defense forces conducted drills as part of a joint exercise in front of press at Tokunoshima Island, Kagoshima Prefecture, on Sunday.
The joint exercise is the largest-scale field set of drills conducted jointly by the three forces and is conducted annually. This year's drills were took place nationwide from Nov. 10 to 20 and about 30,000 SDF personnel and 10,000 U.S. troops participated.
Sunday's drills focused on recapturing and defending remote islands, and landings from both sea and air were made.
The GSDF's Amphibious Rapid Deployment Brigade, which is in charge of recapturing remote islands from enemy forces, and the MSDF conducted a drill to practice an amphibious landing on Tokunoshima Island.
While transport helicopters were flying over the sea, five AAV-7 amphibious assault vehicles were dispatched from a transport ship. When the vehicles made landfall, about 20 GSDF members swiftly created a perimeter on the beach and stayed on alert.
In an airborne landing drill for dispatching additional forces to a remote island, about 50 members of the GSDF's 1st Airborne Brigade parachuted from an ASDF transport plane and landed in a sugarcane field.
Yoshihide Yoshida, chief of the Joint Staff, who inspected the drills, said at a press conference, "It is of significant importance to conduct drills concentrating on the operating defense capabilities of the ground, maritime and air forces based on the actual geography, weather and hydrographic conditions of an actual island. It was a meaningful exercise."
Add TheJapanNews to your Google News feed.