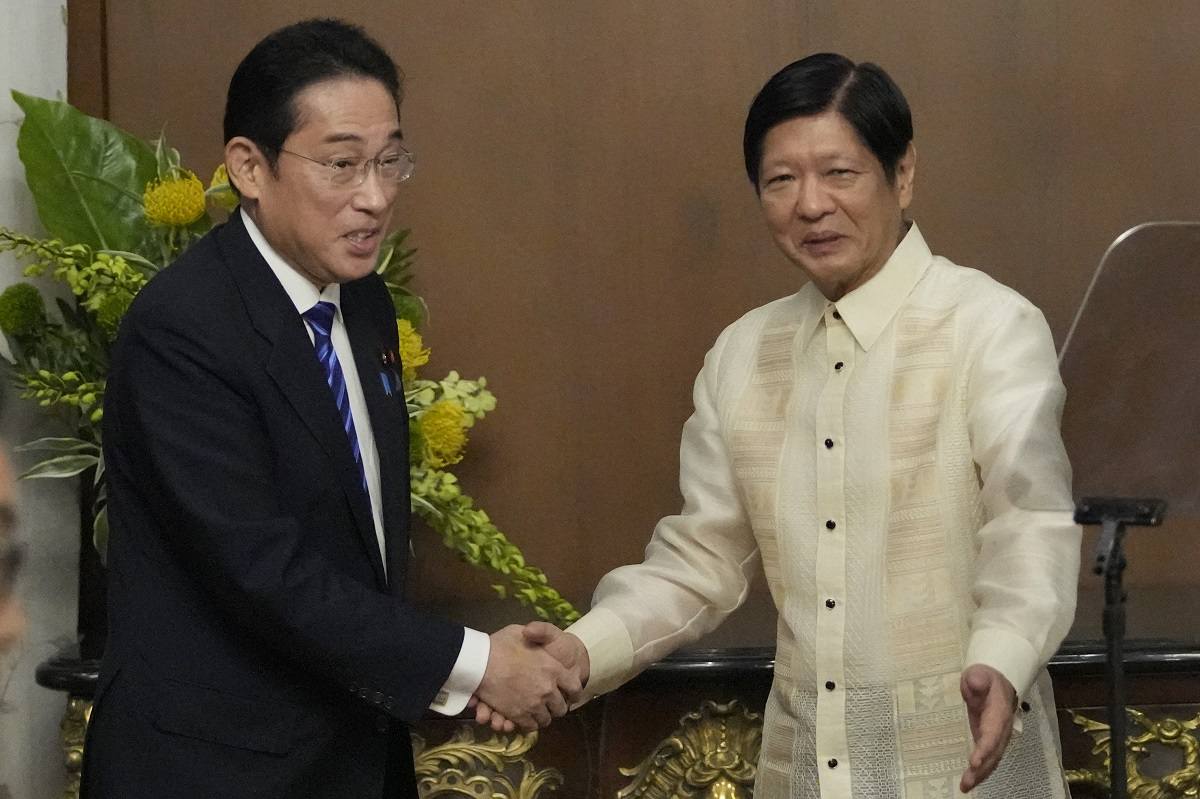 15:53 JST, November 4, 2023
MANILA (Jiji Press) — Prime Minister Fumio Kishida and Philippine President Ferdinand Marcos Jr., meeting at the Malacanang Palace in Manila on Friday, confirmed the expansion of their countries' security cooperation.
The two leaders shared serious concerns over the situation in the East and South China seas, with China's increasingly hegemonic moves there in mind, and affirmed that Japan and the Philippines will work together to maintain and strengthen a free and open international order based on the rule of law.
They agreed on Japan's provision of coastal surveillance radars to the Philippines under Tokyo's official security assistance, or OSA, scheme, which was created in fiscal 2023 to help boost the military capabilities of like-minded countries by providing defense equipment and promoting infrastructure development. The Philippines will be the first country to receive aid under the OSA scheme.
Holding a joint press conference with Marcos after the meeting, Kishida said, "In a severe and increasingly complex environment, cooperation [between Japan and the Philippines] in the security field will be deepened further."
Marcos said that the two countries share concerns in the same areas and that it is important to resolve maritime issues peacefully through negotiations.
The two leaders also confirmed that three-way cooperation among their countries plus the United States will be strengthened.
Furthermore, they agreed to start negotiations to conclude a bilateral reciprocal access agreement, or RAA, to allow the Japanese Self-Defense Forces and the Philippine military to visit each other's country easily by simplifying the procedures for obtaining visas and bringing weapons and ammunition when entering partner countries. If concluded, the Philippines will be the third country to have an RAA with Japan after Australia and Britain, which Japan regards as "quasi-allies."
Add TheJapanNews to your Google News feed.