Japan Wants China Buoy Removed From EEZ Near Senkaku Islands; Deployment Said to Violate U.N. Convention on Law of the Sea
14:09 JST, September 20, 2023
Japan is demanding that China immediately remove the buoy deployed in Japan's exclusive economic zone near the Senkaku Islands in Okinawa Prefecture, according to Chief Cabinet Secretary Hirokazu Matsuno.
"The installation of a structure in our EEZ without our consent violates relevant provisions of the United Nations Convention on the Law of the Sea," Matsuno said at a press conference Tuesday. The buoy is believed to have been deployed for oceanographic surveys.
According to government sources, the buoy is located in Japan's EEZ about 80 kilometers northwest of the Senkakus' Uotsuri Island, and it is about 500 meters from the median line between Japan's and China's EEZs.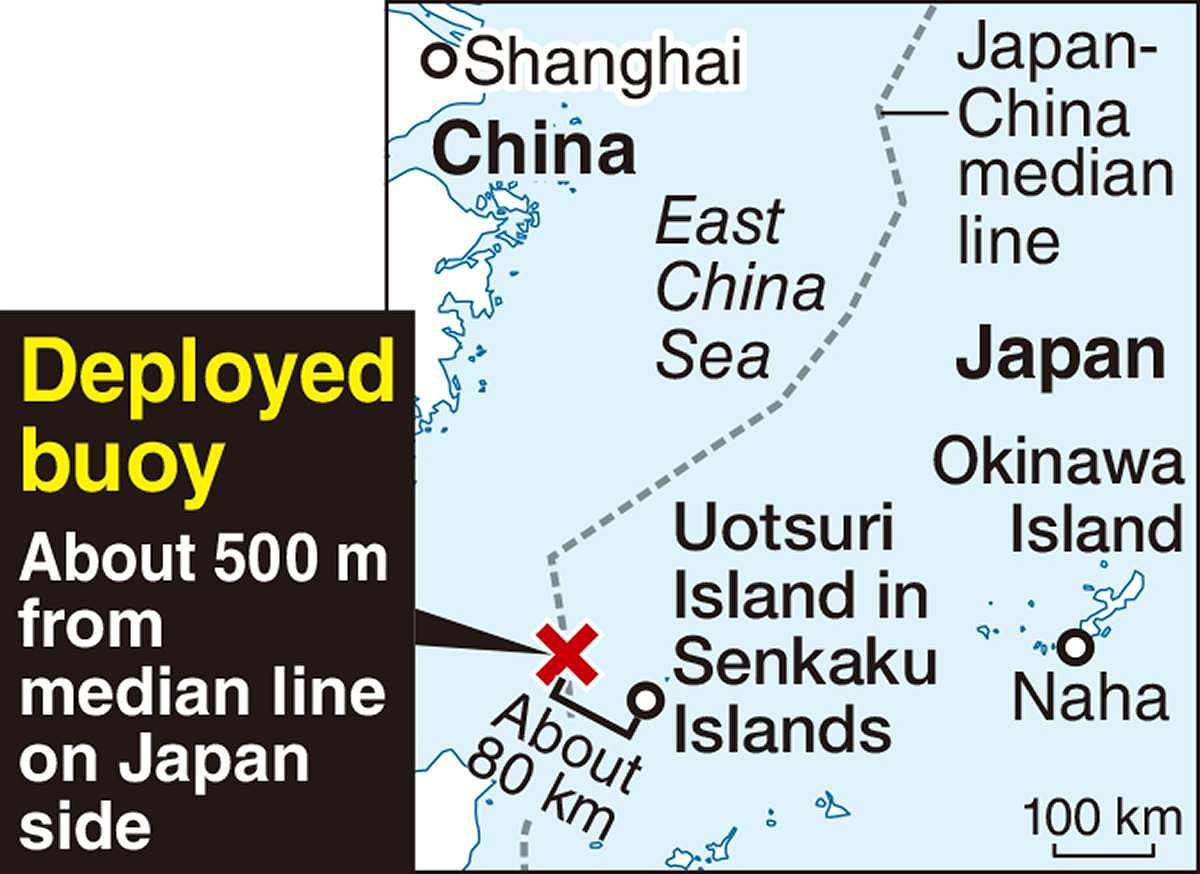 A Japan Coast Guard patrol vessel found the buoy, which is about 10 meters in diameter, on July 11. A Navigational Warning has been issued to caution vessels against collisions with the buoy.
Japan Coast Guard patrol vessels and aircraft are continuing to monitor the area.
China also installed a buoy in nearby waters in 2018, prompting a protest from Tokyo.
The recently discovered buoy is thought to be used to collect data, including wave heights and currents, for the operations of China Coast Guard vessels navigating around the islands.
"The relevant ministries and agencies are working closely together to ensure the safety of vessels and to take all possible measures for vigilance and monitoring," Matsuno said. "We will deal with the matter firmly and calmly, based on our resolve to defend our territory, territorial waters and airspace."
Add TheJapanNews to your Google News feed.