Old Ground Self-Defense Force High Mobility Vehicles Turn up in Thailand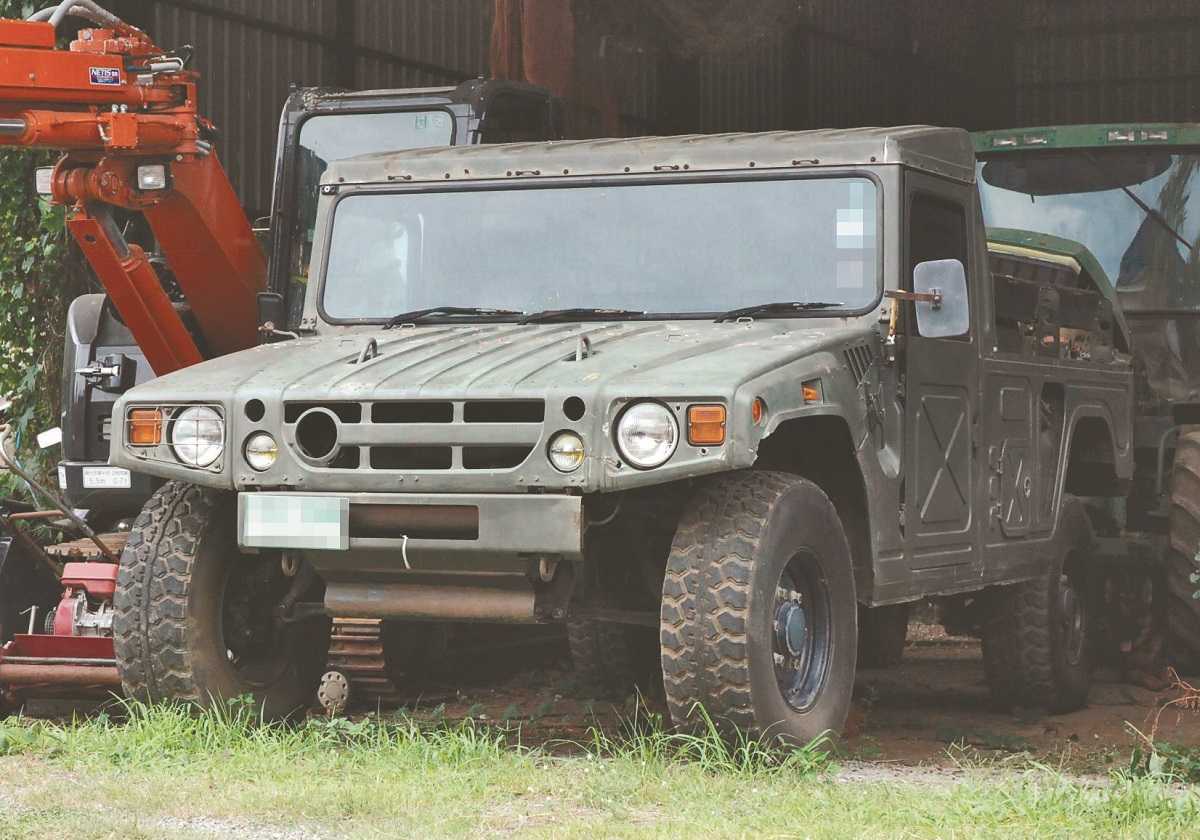 20:00 JST, September 16, 2023
Retired Ground Self-Defense Force high mobility vehicles have turned up in Thailand, the Yomiuri Shimbun has learned.
The vehicles were sold to a Japanese contractor on the assumption that their chassis would be scrapped. They were subsequently disassembled in Japan and exported to Thailand where they were reassembled.
The government is aware of the situation and plans to launch an investigation.
The GSDF has been using the high mobility vehicle model since fiscal 1993.
When the vehicles have reached the end of their service life, they are meant to be dismantled or destroyed. To ensure the vehicles aren't used for purposes such as unlawfully entering Self-Defense Force camps, Grand Staff Office rules state that retired vehicles must not be left in a state in which they could be reassembled.
The resale of retired vehicles is prohibited. Even the resale of the chassis is prohibited if it can be identified as the body of an SDF vehicle.
Under existing rules, retired vehicles are meant to be dismantled by contractors and the scrap iron is recycled. The GSDF can demand compensation from contractors who breach the rules.
However, several contractors have told The Yomiuri Shimbun they have exported high mobility vehicles after removing tires and some body parts, in breach of the rules. They also said that the vehicles were likely to be reassembled overseas.
The Yomiuri Shimbun spotted an old GSDF high mobility vehicle in northern Thailand in late July. A document in Japanese was seen inside the vehicle. The vehicle was owned by a Thai man who runs an auto business in the Kanto region. The man bought two vehicles around 2018 from a Japanese vendor, he told The Yomiuri Shimbun during an interview in Thailand. He shipped the dismantled vehicles by container from Yokohama Port to Thailand.
"There were photos [of high mobility vehicles] online, with a claim that they are being used by the Russian military," an opposition lawmaker said in the Diet in March.
Hideki Tsuchimoto, then Acquisition, Technology and Logistics Agency commissioner, said in response that it could not be determined from the images alone whether the vehicles were old SDF vehicles.
However, in April, the agency launched probes into about 40 companies involved in the scrapping of the vehicles.
An investigation will have to be conducted overseas to get to the bottom of the situation, according to the agency. It has included approximately ¥300 million for related expenses in its budgetary request for fiscal 2024 and is set to conduct a probe focusing on Southeast Asia.
As of June this year, the GSDF had approximately 2,500 of the high mobility vehicles produced by Toyota Motor Corp. and about 1,800 retired vehicles had been sold.
Add TheJapanNews to your Google News feed.