Kim Jong Un's Russia Visit Meant to Counter Trilateral Cooperation; Concern Growing About Japan, U.S., South Korea Ties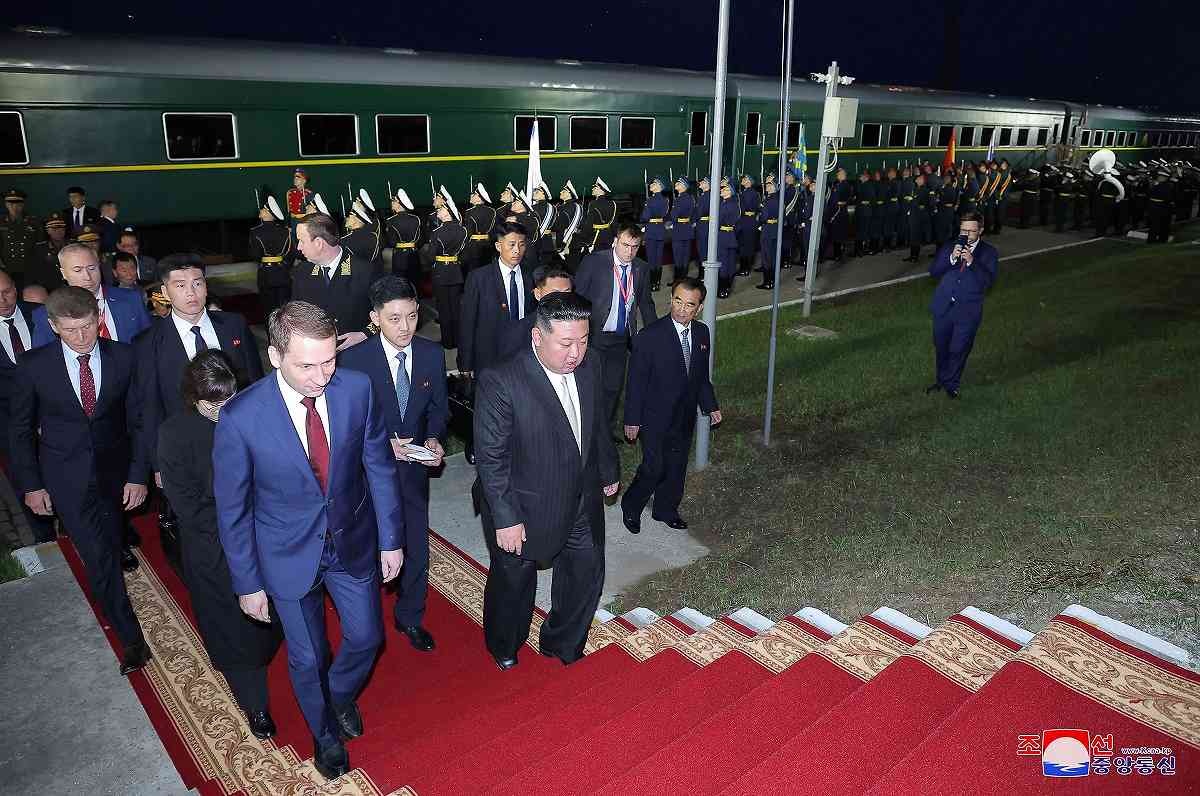 14:36 JST, September 13, 2023
As Russia and North Korea draw closer together, the composition of a "New Cold War" is becoming clear in Northeast Asia — Japan, the United States and South Korea are strengthening their security ties as they face off against China, Russia and North Korea, which are increasingly concerned about the trilateral partnership.
North Korea is flaunting its support from China and Russia. Meanwhile, Russia is increasingly isolated due to its invasion of Ukraine, and is hoping to use its cooperation with China and North Korea to pressure the United States.
Diplomatic sources in Japan, the United States and South Korea suggested that their nations' trilateral summit at the U.S. presidential retreat of Camp David in August made North Korea increasingly anxious, prompting Pyongyang to accelerate its leader Kim Jong Un's Russia visit.
"Isolated countries are deepening ties among themselves," said a senior official of Japan's Foreign Ministry.
Late last year, Kim called the international situation a "New Cold War" and claimed that the United States is trying to create an Asian version of the North Atlantic Treaty Organization with Japan and South Korea. Kim is likely aiming to approach Russia and China under the banner of countering Japan, the United States and South Korea to gain military and economic assistance.
During a July visit to North Korea, the Russian defense minister is believed to have proposed to Kim a first-ever joint maritime drill with Russia, China and North Korea. Moscow seems to think that if military cooperation among the three nations takes shape in Northeast Asia, that could weaken Washington's focus on Ukraine.
However, some diplomatic sources in Beijing say that China, which considers itself to be a responsible major country, is drawing a line between itself and Russia and North Korea. At a regular press conference on Tuesday, Chinese Foreign Ministry Spokesperson Mao Ning simply said that Kim's Russia visit was "an arrangement between the two countries."
According to sources familiar with the inner workings of the Chinese government, China prefers not to excessively provoke the United States in regard to the trilateral drill proposed by Russia and other matters.
Add TheJapanNews to your Google News feed.