Japan Government To Boost Information Efforts on Territories; Emails Planned for Overseas Experts, Seminars for Foreign Residents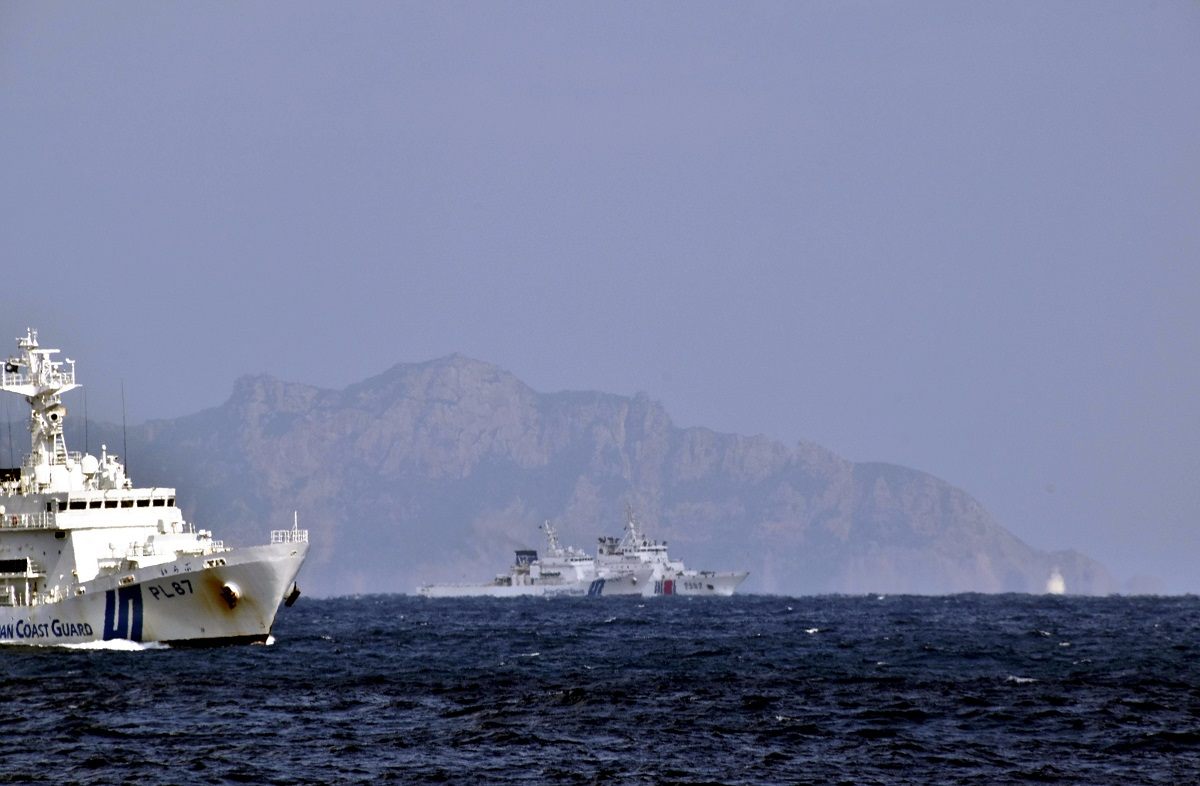 20:00 JST, September 11, 2023
In a bid to clearly demonstrate the status of Japanese territories, the government will strengthen its efforts to inform the international community that the Senkaku Islands, Takeshima Islands and the northern territories are inherently part of Japan.
The government will actively provide information mainly to overseas experts, and hold seminars for foreign nationals living in Japan.
The National Security Strategy of Japan revised last December clearly states that Japan will strengthen its efforts to broaden understanding of issues related to the country's territories and sovereignty. The latest initiative is part of this strategy, and about ¥300 million for related expenses was included in the budget requests for fiscal 2024.
Vessels belonging to the China Coast Guard have repeatedly intruded into Japan's territorial waters surrounding the Senkaku Islands in Okinawa Prefecture. Intrusions by the coast guard ships into the contiguous zone that extends about 22 kilometers beyond Japan's territorial waters were confirmed on a record 336 days last year.
China is increasingly making unilateral attempts to change the status quo by force, disrupting the international order based on the rule of law. To help counter these moves, the Japanese government will create a mailing list of mainly prominent overseas university professors well-versed in international law and regularly send them information on the illegality of acts such as Chinese vessels' intrusion into Japanese waters.
By sending this information, the government hopes that overseas experts, who often express their opinions through the media, will have an accurate understanding of Japan's territories.
The government also plans to hold seminars for non-Chinese foreign nationals living in Japan, to explain Japan's position regarding the Senkaku Islands. Similar efforts will also be made for the Takeshima Islands in Shimane Prefecture and the northern territories in Hokkaido, to assert the legitimacy of Japan's claims.
The government will also revamp the National Museum of Territory and Sovereignty in Tokyo's Kasumigaseki district. To deepen visitors' understanding of such issues as Japan's exposure to China's coercive activities around the Senkaku Islands, the museum will have expanded exhibits that utilize virtual reality technology.
Add TheJapanNews to your Google News feed.