Ministerial Committee Eyes Help of Nine Private-Sector Fields to Boost Defense Capabilities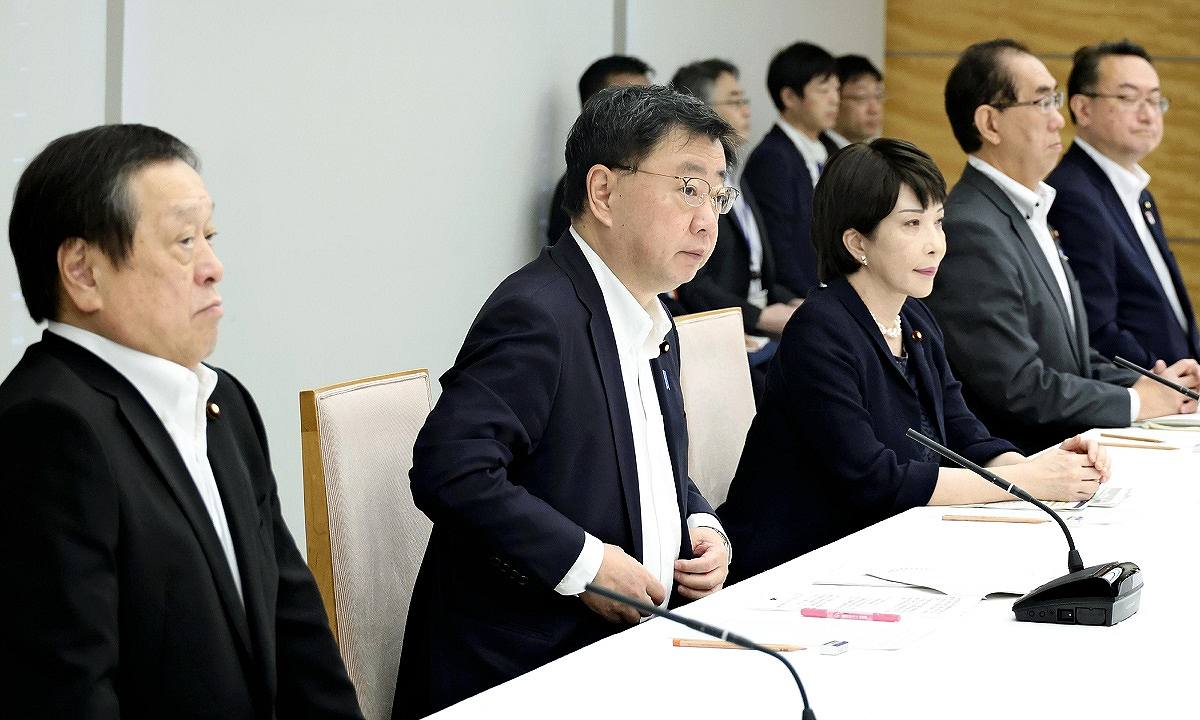 17:38 JST, August 25, 2023
A ministerial committee tasked with examining the greater use of Japan's commercial sector in the nation's security policy held its first meeting Friday.
As well as specifying nine fields – including "information security" and "automation" – in which civilian technologies could contribute to strengthening Japan's defense capabilities, the committee also confirmed a plan to push ahead with upgrades to public infrastructure such as some airports and seaports in preparation for a possible contingency in the region.
The committee is chaired by Chief Cabinet Secretary Hirokazu Matsuno, and Friday's meeting was attended by 10 Cabinet ministers, including Defense Minister Yasukazu Hamada; Education, Culture, Sports, Science and Technology Minister Keiko Nagaoka; and Economic Security Minister Sanae Takaichi; and two senior vice ministers.
"To efficiently use our nation's entire resources and capabilities, it is vital to smash the sectionalism between government bodies and strive to comprehensively bolster the entire defense system," Matsuno said.
At the meeting, nine fields that would be promoted for strengthening Japan's defense capabilities were classified as "important technological issues." These were selected from technologies being researched for civilian use in areas under the jurisdiction of each ministry or agency. The nine fields included "information security," which would be used to accurately detect and respond to cyberattacks; "automation and unmanned operations," including drone technology; "artificial intelligence and data processing" for improving AI's cognitive ability and advanced forecasts; and "energy" that would have applications including high-powered laser weapons.
The Defense Ministry will now work closely with other relevant ministries and government agencies to effectively unearth and nurture research institutes and other entities possessing technologies that could be harnessed specifically for bolstering the nation's defense capabilities.
The committee also confirmed a plan to build and maintain "specially designated important hub airports and seaports." These public infrastructure facilities would be needed by the Self-Defense Forces as personnel stationing areas in the event of a contingency, or by the Japan Coast Guard during operations to rescue people. It is expected longer runways and quays would be constructed particularly on Yonaguni and Miyako islands in Okinawa Prefecture and other islands in the Nansei chain, which would be close to the front line should a contingency involving Taiwan erupt. The committee also suggested establishing a framework for discussions with the operators of these airports and seaports that would pave the way for the SDF and JCG to smoothly use these facilities even in peacetime.
Many observers have pointed out that Japan lags many other nations with its approach to the "dual use" of advanced private-sector technologies and facilities for use in defense policies. The National Security Strategy approved by the government in December clearly states that Japan "will reinforce its comprehensive defense architecture by promoting efforts in four areas" that include "research and development" and "public infrastructure development."
Add TheJapanNews to your Google News feed.