Defense White Paper Warns of Possibility of Chinese Invasion of Taiwan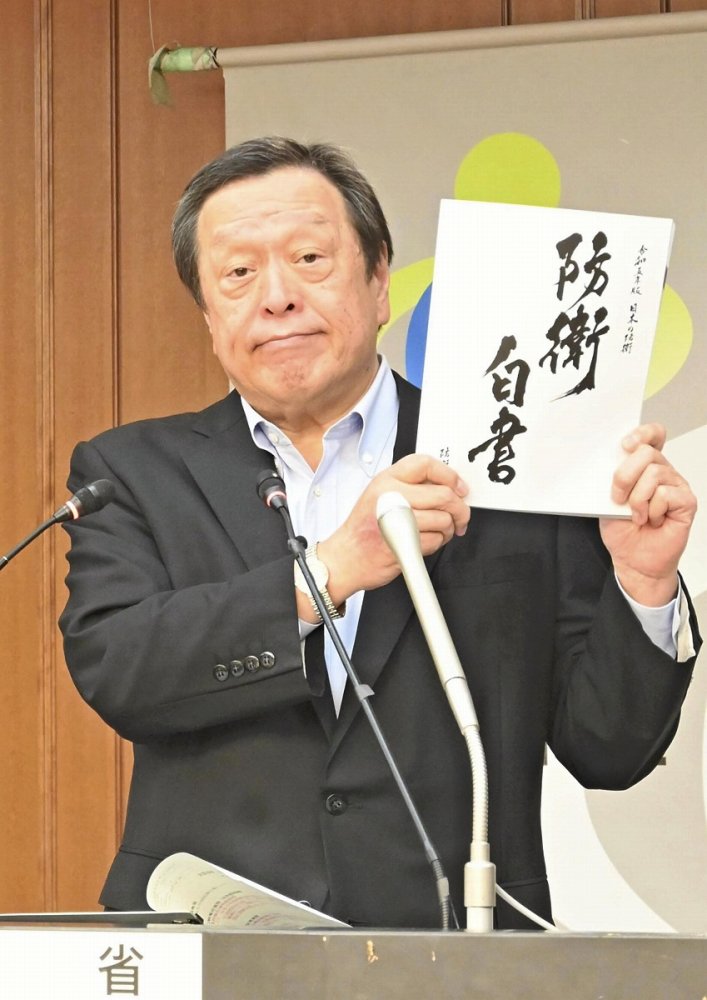 16:45 JST, July 29, 2023
The 2023 Defense White Paper released on Friday highlighted the sense of urgency over the possibility of a Chinese invasion of Taiwan.
According to the report, a Chinese military exercise last August was partially based on a scenario of an invasion of Taiwan. The white paper stressed the need for Japan and the United States to work together to increase their deterrence and response capabilities.
"We want the public to understand the security environment surrounding our country," Defense Minister Yasukazu Hamada said at a press conference Friday. "[The paper] included a detailed account of China's activities in and around Taiwan."
Last August, the Chinese military conducted drills in areas surrounding Taiwan to protest a visit to the island by then U.S. House Speaker Nancy Pelosi.
The paper indicated the possibility that the Chinese military exercise involved simulations of a blockade of Taiwan, ground and anti-ship strikes, gaining control of the sea and airspace, cyber-attacks, cognitive warfare, etc. The paper stated that the balance of maritime and air capabilities between China and Taiwan is tilting in China's favor, and the gap appears to be growing, citing the increasing frequency of Chinese military aircraft flights around Taiwan and aircraft carrier drills in the Pacific Ocean.
This year's white paper also included Japan-U.S. efforts to strengthen the defense of the Nansei island chain, including the upgrade of the Ground Self-Defense Force's 15th Brigade in Okinawa Prefecture to a division, and the reorganization of the U.S. Marine Corps stationed in the prefecture into a Marine Littoral Regiment.
The United States has agreed on an aid package for Taiwan worth up to $10 billion (about ¥1.4 trillion) over five years to fund arms purchases and training. Taiwan is also working to improve its ability to counter cyber-attacks by China.
"There should never be unexpected surprises when it comes to security.," said Katsutoshi Kawano, former chief of staff, Joint Staff of the Self-Defense Forces. "Japan, together with the United States, needs to build deterrence capabilities that make China aware that it will suffer if it strikes Taiwan."
Add TheJapanNews to your Google News feed.