Japan Gives SpaceX's Starlink Satellite Constellation Trial Run
20:00 JST, June 25, 2023
The Self-Defense Forces have been using SpaceX's Starlink satellite constellation on a trial basis since March, according to Japanese government sources.
The move aims to enhance the SDF's communication capabilities amid actions by China and Russia to strengthen their abilities to attack satellites.
There is a view toward fully making use of the high-speed communication service provided by the private U.S. space development company from next fiscal year.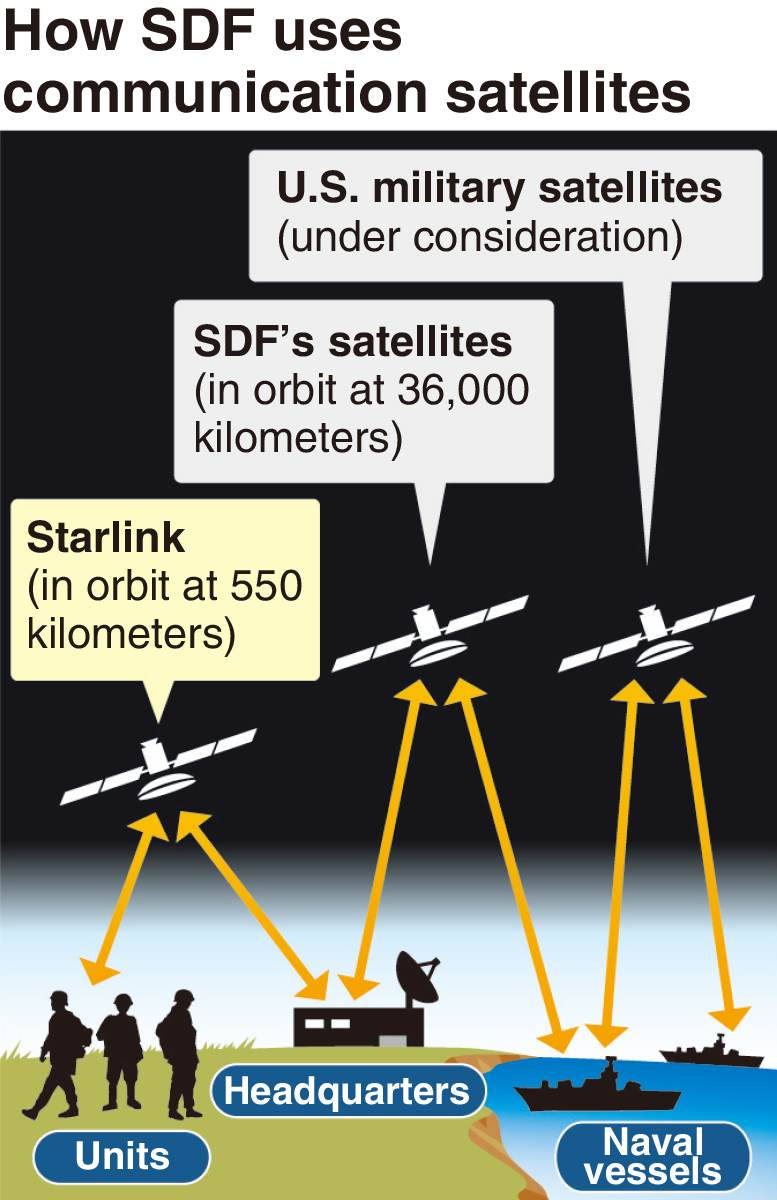 The SDF is also making arrangements to use U.S. military satellites and those of other nations.
The Starlink satellite constellation links a large number of small satellites in low orbit, about 550 kilometers above Earth. After communications in Ukraine were disrupted following Russia's invasion of its neighbor, Ukrainian forces used Starlink to gain access to the internet. This allowed Ukraine to launch counteroffensives against Russia.
Japan's Defense Ministry signed a contract with an agent that provides SpaceX's services to equip units of the Air, Ground and Maritime SDF with Starlink antennas and other communication devices. The SDF has been using the service at about 10 locations, including bases and camps, to verify whether there are any operational issues.
The ministry currently has two of its own X-band communication satellites in geostationary orbit about 36,000 kilometers above Earth for SDF units to use. The Starlink deal marks the first time the SDF is using a private-sector satellite constellation in low orbit.
An agreement with another company that provides a similar service will be concluded during the current fiscal year.
China and Russia possess ground-based jammers that they reportedly have used on other countries' satellites. In the event of a contingency, SDF units might face paralyzing situations if communication satellites are attacked and become malfunctioning. As satellite constellations comprise a large number of satellites, they can continue to operate even after some of them have been destroyed.
Add TheJapanNews to your Google News feed.