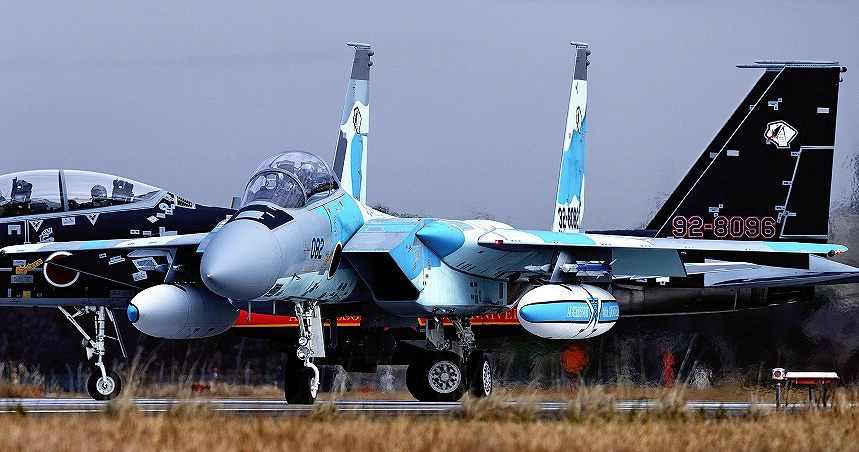 17:41 JST, June 18, 2023
Used F-15 fighter jet engines are being considered for export to Indonesia, according to several government sources.
The idea is for these engines from Air Self-Defense Force F-15s to be installed in Indonesia's F-16 fighter jets.
The Japanese and Indonesian governments have already signed an agreement concerning the transfer of defense equipment and technology. The engines of F-15 and F-16 aircraft have similarities, so Tokyo has concluded that it can respond to Jakarta's request for such engines.
As it is difficult to modernize the ASDF's F-15s, about 100 of them will no longer be used in the future.
The operational guidelines of Japan's Three Principles on Transfer of Defense Equipment and Technology currently limit the overseas transfer of defense equipment to the purposes of "rescue, transportation, vigilance, surveillance or minesweeping."
Parts are currently not included in the scope of the guidelines. Exporting them is permitted, however, in the case of international joint development with parts exported to the United States in the past.
The government is expected to present the policy in mind at a planned meeting of the Liberal Democratic Party and coalition partner Komeito. Some within the LDP have voiced the need to revise the guidelines to work toward the active export of parts among other equipment.
With China in mind, the government aims to prevent any situation in the Indo-Pacific in which the status quo is changed by force. It is believed that by seeking to export these engines to Indonesia, Japan also wants to create a desirable security environment for itself.
Japan and Indonesia, as maritime nations, have been making progress in defense cooperation in recent years.
Add TheJapanNews to your Google News feed.