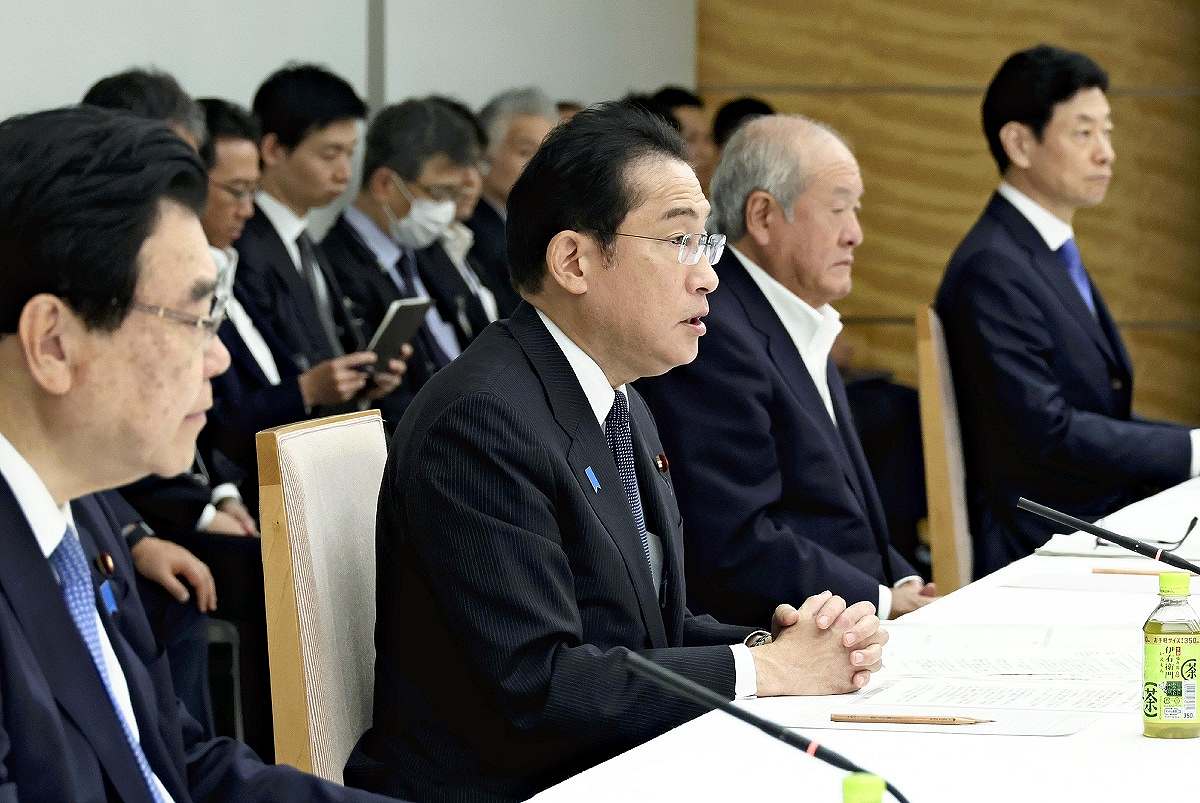 17:05 JST, June 8, 2023
A draft of the annual Basic Policy on Economic and Fiscal Management and Reform, presented Wednesday, stresses the importance of drastically reinforcing the nation's defense capabilities, even though it has yet to be decided when to raise corporate tax and two other taxes to cover the huge increase in defense spending.
The government now faces the issue of gaining the public's understanding over the increased burden people will shoulder.
The draft was unveiled at a meeting of the Council on Economic and Fiscal Policy, which is chaired by Prime Minister Fumio Kishida. "We are at a turning point in history where the international order is facing a serious challenge," the draft says, citing Russia's invasion of Ukraine, among other developments.
On the nation's response capabilities in the field of cybersecurity, the draft says the government aims to improve the capabilities to put them "on par with those possessed by major Western countries." This year's draft focused particularly on preparedness for new kinds of threats, saying the government will establish a "proactive cyberdefense" — an approach aimed at deterring serious cyber-attacks.
In the field of diplomacy, the draft says the government will prioritize human resources and strengthen financial foundations. Another stated aim is to promote digitization and protect critical information.
The draft also says Japan will strive to help strengthen the functions of the United Nations — including reform of the U.N. Security Council — and increase the number of Japanese officials at international organizations, while fostering pro-Japanese people and experts on Japan-related issues.
Regarding a review of the Science Council of Japan, the draft calls for "reaching a conclusion at an early date by discussing such ideas as turning it into an organization that is independent from the government."
Add TheJapanNews to your Google News feed.