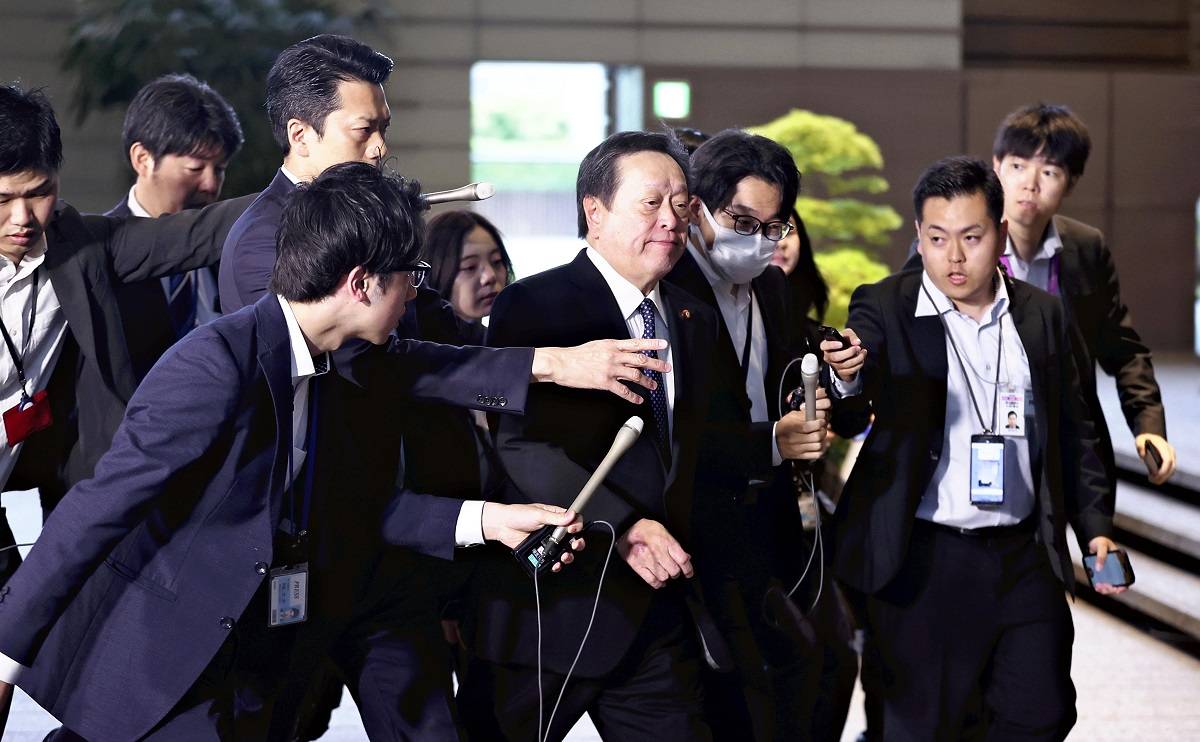 16:55 JST, May 31, 2023
The Japanese government believes North Korea is highly likely to attempt a second launch of what Pyongyang has claimed is a spy satellite, following reports of a failed launch on Wednesday morning.
The government intends to increase cooperation with the United States and South Korea, as well as work with the international community to step up pressure on North Korea and enhance deterrence.
Regarding the possibility of a second launch, Defense Minister Yasukazu Hamada said Wednesday, "The Defense Ministry will continue taking necessary measures."
Pyongyang informed the Japanese government of its intention to launch a satellite between Wednesday and June 11. Hamada said the defense ministry would maintain a state of alert throughout this period.
On Wednesday, Japan, the United States, and South Korea shared information in telephone talks about North Korea's failed launch.
The three countries confirmed their commitment to closely monitor the situation and reaffirmed their intention to enhance deterrence, response capabilities and security cooperation.
"The government will respond [to the situation] in close cooperation with the international community, including the U.N. Security Council, the United States and South Korea," Chief Cabinet Secretary Hirokazu Matsuno said on Wednesday morning.
The government is likely to ask the UNSC to hold an emergency meeting and is working with the United States and other nations to condemn North Korea's actions.
However, UNSC members China and Russia have continued to adopt a conciliatory stance toward North Korea, so some Japanese government officials think it will be difficult to get a unanimous response from the security council.
Add TheJapanNews to your Google News feed.