ASDF Aircraft Heads for Djibouti to Evacuate Japanese from Sudan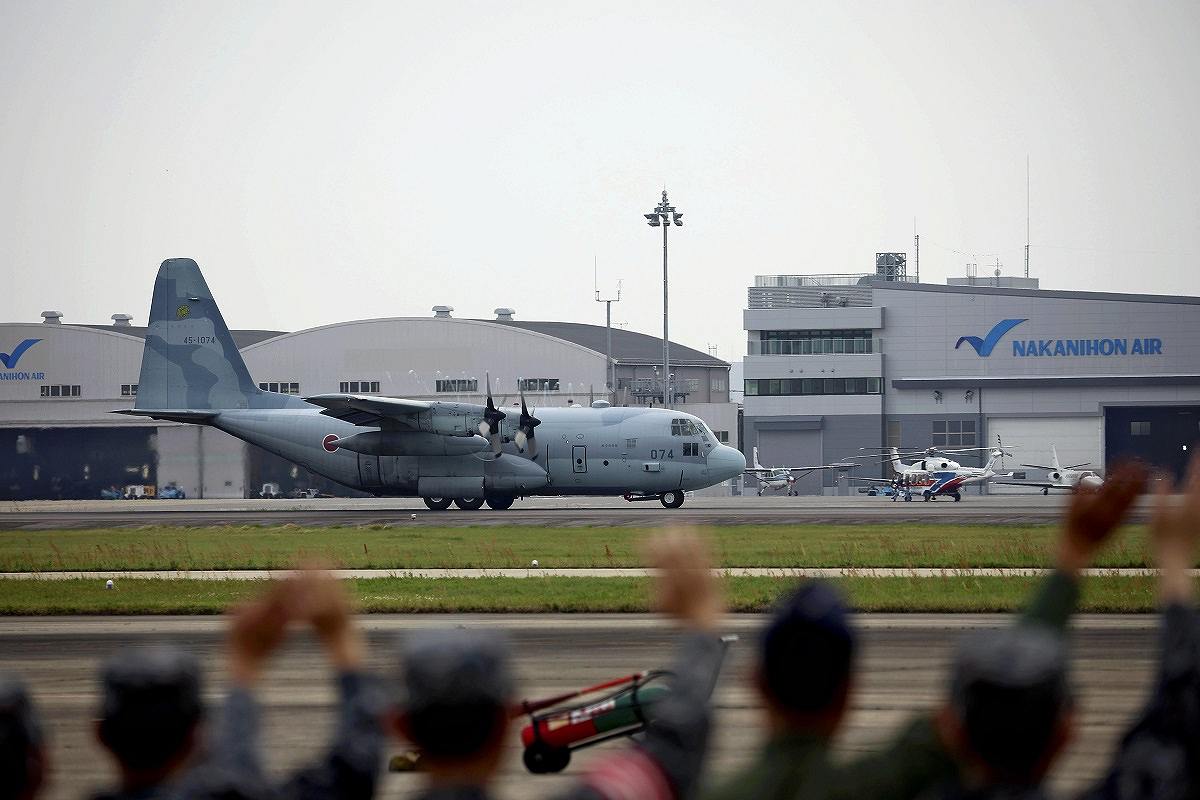 15:04 JST, April 21, 2023
An Air Self-Defense Force aircraft departed for Djibouti on Friday to evacuate Japanese nationals from Sudan where fighting has intensified.
A C-130 transport plane left Komaki Air Base in Aichi Prefecture for Sudan's neighboring country of Djibouti. At a press conference earlier the same day, Defense Minister Yasukazu Hamada said the aircraft will be on standby in Djibouti, and that the government will make a final decision on whether to dispatch it to an airport in Sudan after assessing the unrest in the northeastern African country.
Hamada also said more ASDF transport planes — a C-2 and a KC-767 — will be dispatched to Djibouti as soon as they are ready. On Thursday night, five Self-Defense Forces members departed for Djibouti on a commercial flight to gather information and coordinate in the field. The SDF have a base in Djibouti where about 180 Ground and Maritime Self-Defense Force personnel are stationed.
Sudan is about 1,300 kilometers away from Djibouti.
Fighting has escalated between the Sudan army and paramilitary forces, causing a number of casualties.
"We've been looking into a wide range of possible options, including ground transportation," Hamada said about the evacuation of Japanese nationals.
The Defense Ministry is considering evacuating Japanese expatriates from Sudan using GSDF vehicles if it is difficult to dispatch transport planes to the country. If ground transportation is carried out, it will be the first case since the Self-Defense Forces Law was revised in 2013 to allow such evacuations.
Add TheJapanNews to your Google News feed.