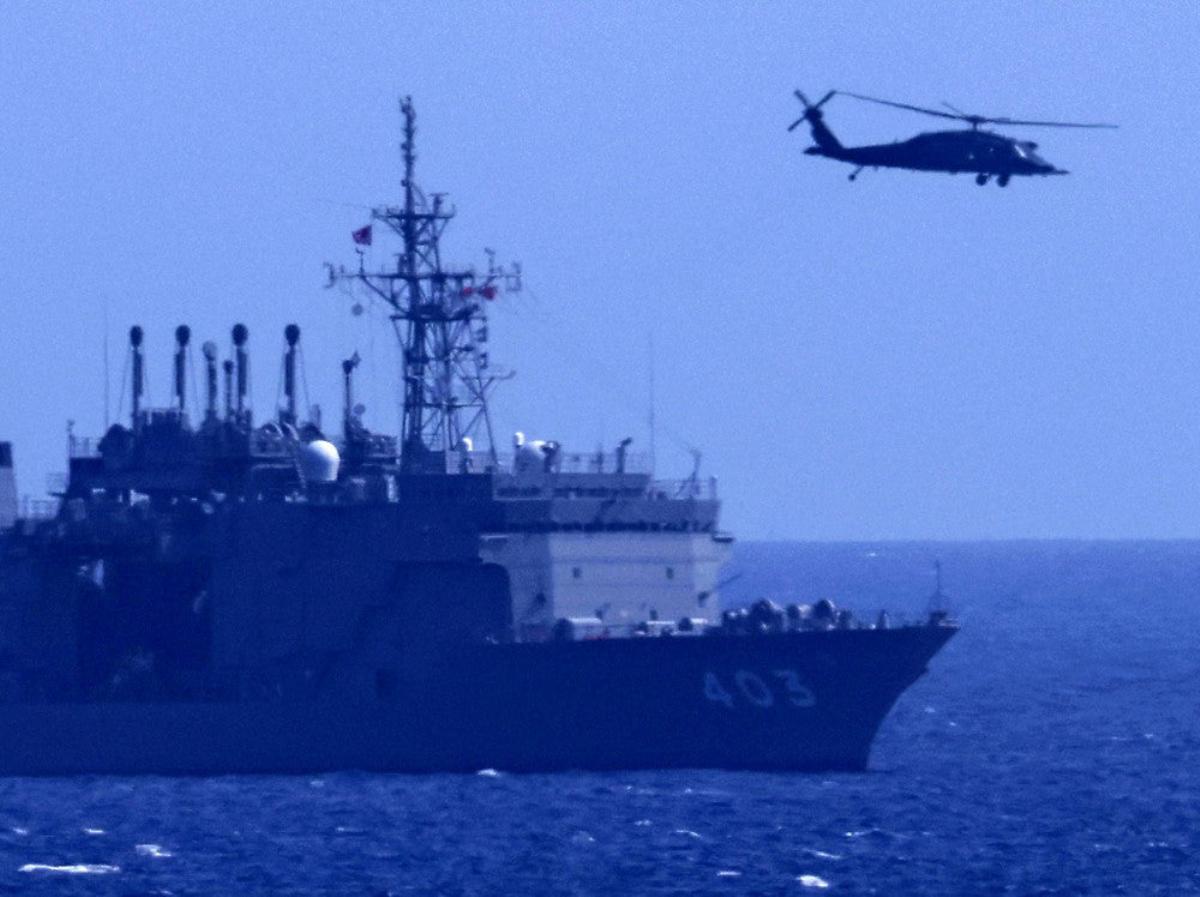 17:53 JST, April 18, 2023
Following the recovery of four bodies from waters near where a Ground Self-Defense Force helicopter went missing on April 6 off Miyako Island, Okinawa Prefecture, efforts were ongoing Tuesday to recover a fifth body.
The GSDF recovered the first two bodies on Sunday, and two more the following day. The bodies are believed to be those of GSDF personnel who were aboard the UH-60JA multipurpose helicopter on the day it disappeared.
The aircraft was carrying 10 personnel, including Lt. Gen. Yuichi Sakamoto, the head of the GSDF's 8th Division, which is responsible for the defense and security of southern Kyushu.
According to the GSDF, divers searched the seabed at a depth of 106 meters near Miyako Island with the help of the Maritime Self-Defense Force submarine rescue vessel Chihaya. The rescue team found five bodies and the helicopter's fuselage.
"It's truly regrettable," Defense Minister Yasukazu Hamada said Tuesday, following the recovery of the bodies.
Hamada said personnel "have been working day and night to conduct a thorough search." He added that the government will do its utmost to recover the last body found on the seabed, as well as continue to search for the other five missing personnel.
Add TheJapanNews to your Google News feed.