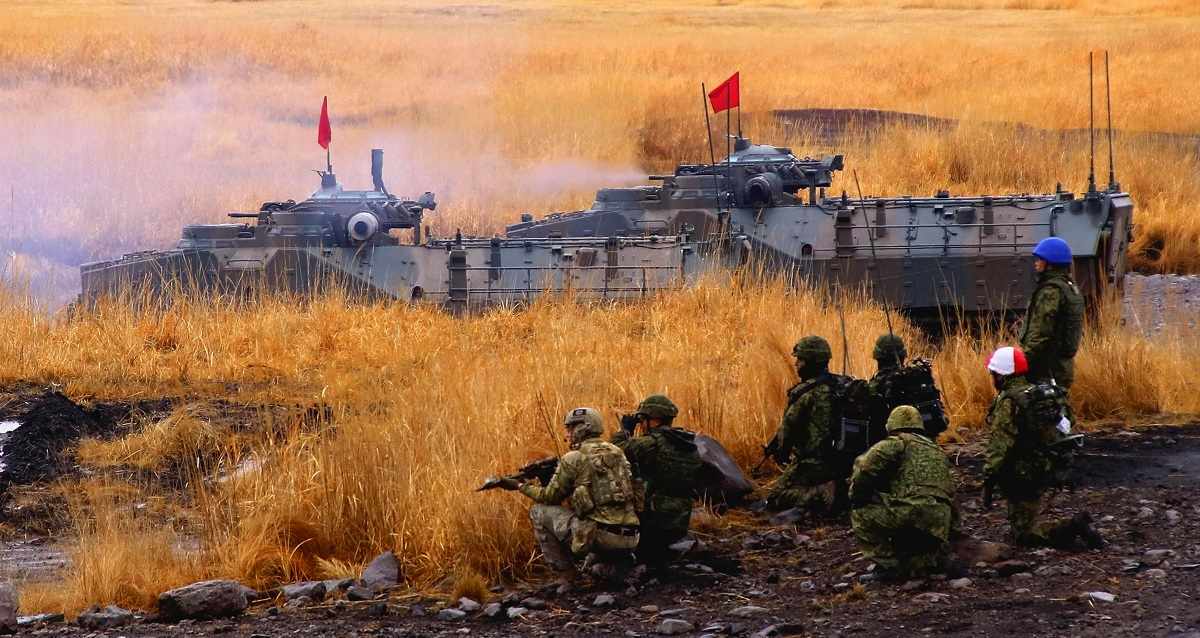 21:00 JST, February 26, 2023
OITA — A live-fire drill conducted by Japan and the United States at the Hijudai Maneuver Area in Oita Prefecture was recently shown to the press.
The Ground Self-Defense Force and the U.S. Marine Corps began joint field training exercises known as "Iron Fist" on Feb. 16. The exercises will continue through March 12 in Kyushu, Okinawa Prefecture and other areas.
Live-fire drills involving gunfire and aircraft were to be conducted from Feb. 16 through Tuesday at the longest, including reserve days. On Feb. 18, a drill was shown to the press that involved the MV-22 Osprey transport aircraft.
The joint exercise at the Hijudai Maneuver Area, which was shown to the media on Friday, envisioned the retaking of a position on a remote island occupied by an enemy. The aim was to improve the joint response capabilities of Japan and the United States in amphibious operations.
About 300 Japanese and U.S. personnel participated in the drill. After intelligence was gathered by a drone belonging to the GSDF's amphibious unit, the GSDF deployed AAV-7 amphibious assault vehicles.
The GSDF and the U.S. Marines confirmed their cooperation by firing a Javelin anti-tank missile and other maneuvers.
"Japan-U.S. joint action is supposed to take place primarily in Japanese territory, so it's very meaningful to be able to conduct an exercise," Col. Yoshikazu Nishida told the press Friday.
Add TheJapanNews to your Google News feed.