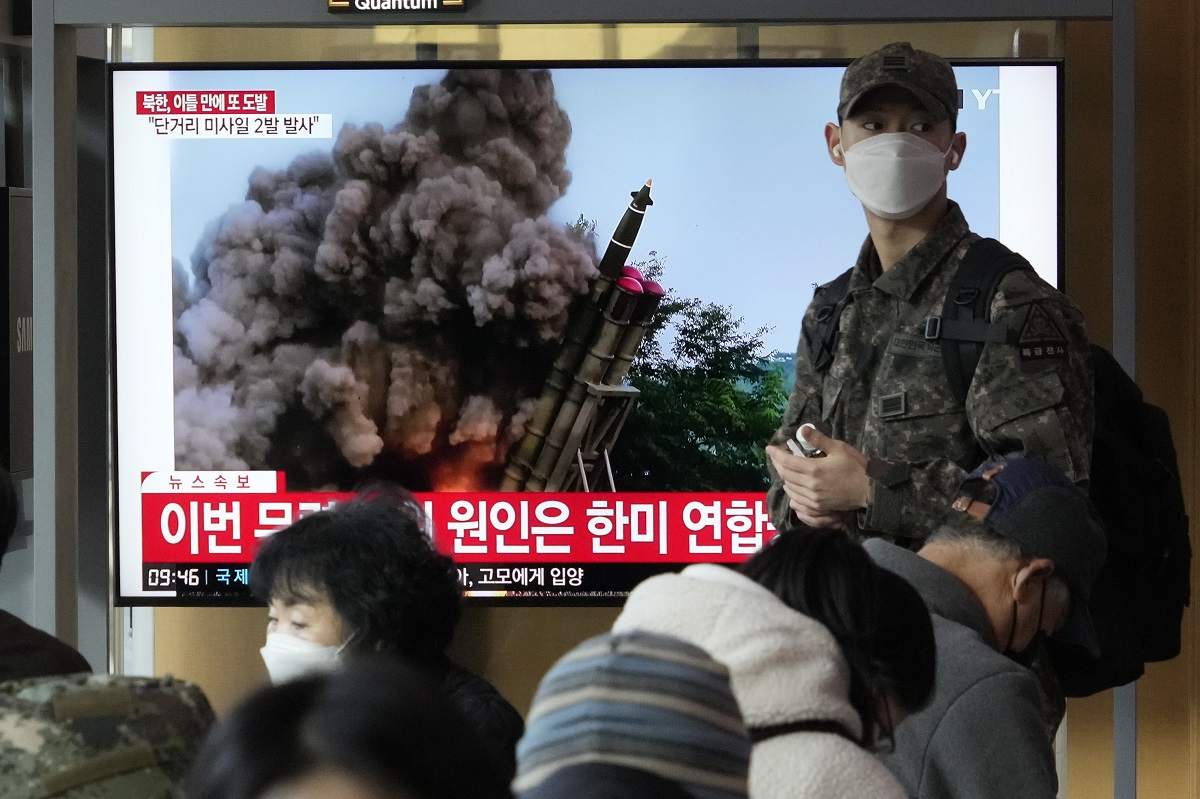 17:26 JST, February 20, 2023
North Korea fired two ballistic missiles eastward into the Sea of Japan on Monday morning, Japan's Defense Ministry has said.
North Korea's state-run Korean Central News Agency reported on the same day that the country's military had conducted a "super-large" rocket launcher exercise.
It is unusual for North Korea to announce such details immediately after a missile launch. It is believed that the latest action was in response to a U.S.-South Korean military drill conducted over South Korea on Sunday. The joint exercise involved U.S. B-1B strategic bombers, which are capable of carrying a large number of precision-guided bombs and are considered to be the greatest fear of the North Korean leadership.
The launch of an intercontinental ballistic missile by North Korea on Saturday has led to a tit-for-tat exchange of military actions with the United States and South Korea, escalating tensions on the Korean Peninsula.
According to the South Korean military, two short-range ballistic missiles were launched from an area near Sukchon County in South Pyongan Province, western North Korea.
The North Korean news agency reported that a long-range artillery unit fired two projectiles at virtual targets set 395 kilometers and 337 kilometers away in the Sea of Japan. Additionally, the agency described the "super-large" rocket launcher system as a means of carrying out a tactical nuclear attack with "formidable power." The weapons system is believed to be intended for a nuclear attack on South Korea.
According to the Japanese Defense Ministry, the two missiles, which were fired around 6:59 a.m. and 7:10 a.m., fell into the Sea of Japan outside Japan's exclusive economic zone. The first missile is estimated to have flown about 400 kilometers at a maximum altitude of about 100 kilometers, while the second missile is estimated to have traveled about 350 kilometers with a maximum altitude of about 50 kilometers. The Japan Coast Guard initially said three missiles had been launched, but there turned out to have only been two.
Prime Minister Fumio Kishida told reporters at the Prime Minister's Office on Monday that the government was "requesting the U.N. Security Council convene an emergency meeting" over Pyongyang's ballistic missile launches.
Add TheJapanNews to your Google News feed.