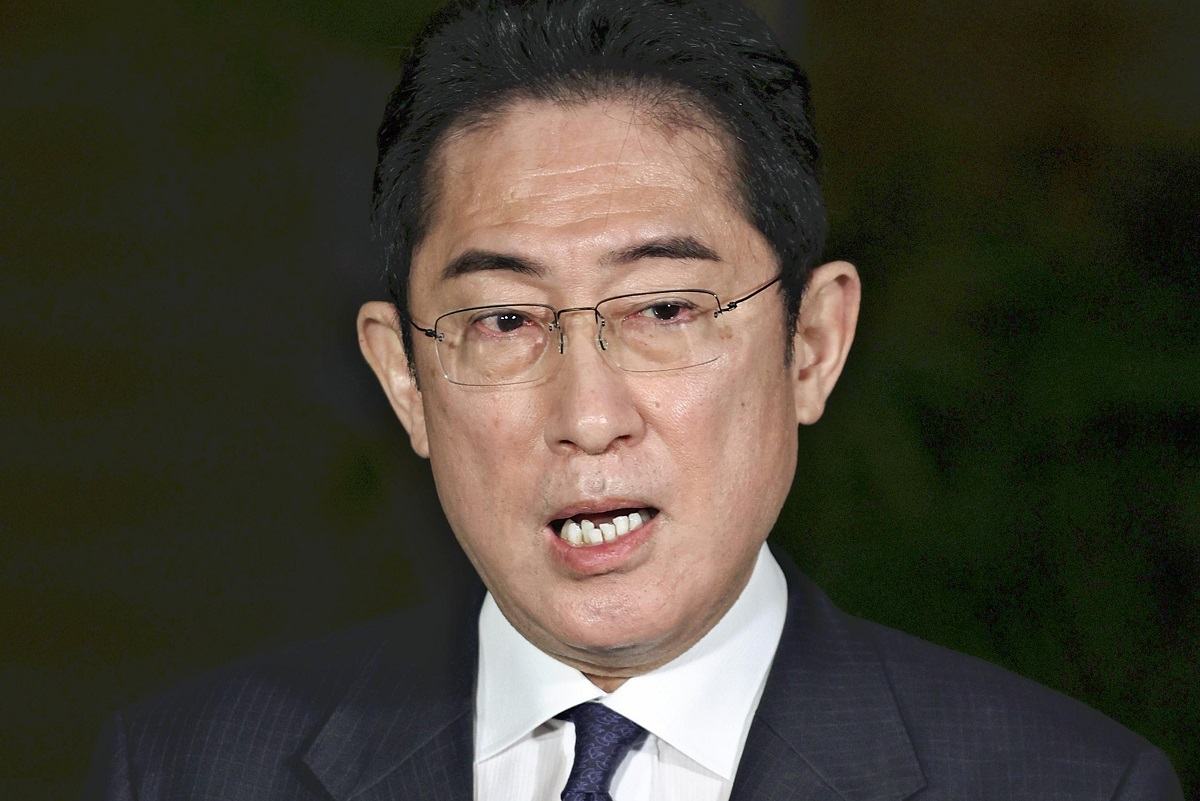 11:41 JST, February 19, 2023
TOKYO (Jiji Press) — Japanese Prime Minister Fumio Kishida on Saturday criticized a ballistic missile launch by North Korea the same day.
The launch is an "outrageous act that escalates provocations against the whole international community," Kishida told reporters at the prime minister's office. "We lodged a strong protest."
"The safety and security of the public is more important than anything else," Kishida said, pledging close cooperation between Japan and the United States and among the two plus South Korea. "We will make all-out efforts to collect information and conduct vigilance and surveillance activities," he also said.
The Japanese government estimates that the missile is intercontinental ballistic missile-class and that it fell into waters within the country's exclusive economic zone.
Kishida entered the prime minister's office around 6:50 p.m. (9:50 a.m. GMT), about 90 minutes after the missile firing. Kishida and other key cabinet members discussed the government's response at a meeting of the National Security Council.
Later, Chief Cabinet Secretary Hirokazu Matsuno told a press conference that North Korea's "repeated provocations threaten the peace and security of our country and the international community, and are absolutely unacceptable."
On North Korea's intention, Defense Minister Yasukazu Hamada told reporters that the country "is arguing that it needs its own nuclear deterrent to maintain its regime against the United States."
"From this perspective, North Korea is putting effort into developing ballistic missiles capable of carrying nuclear weapons as well as improving operational capability of the missiles," he added.
Add TheJapanNews to your Google News feed.