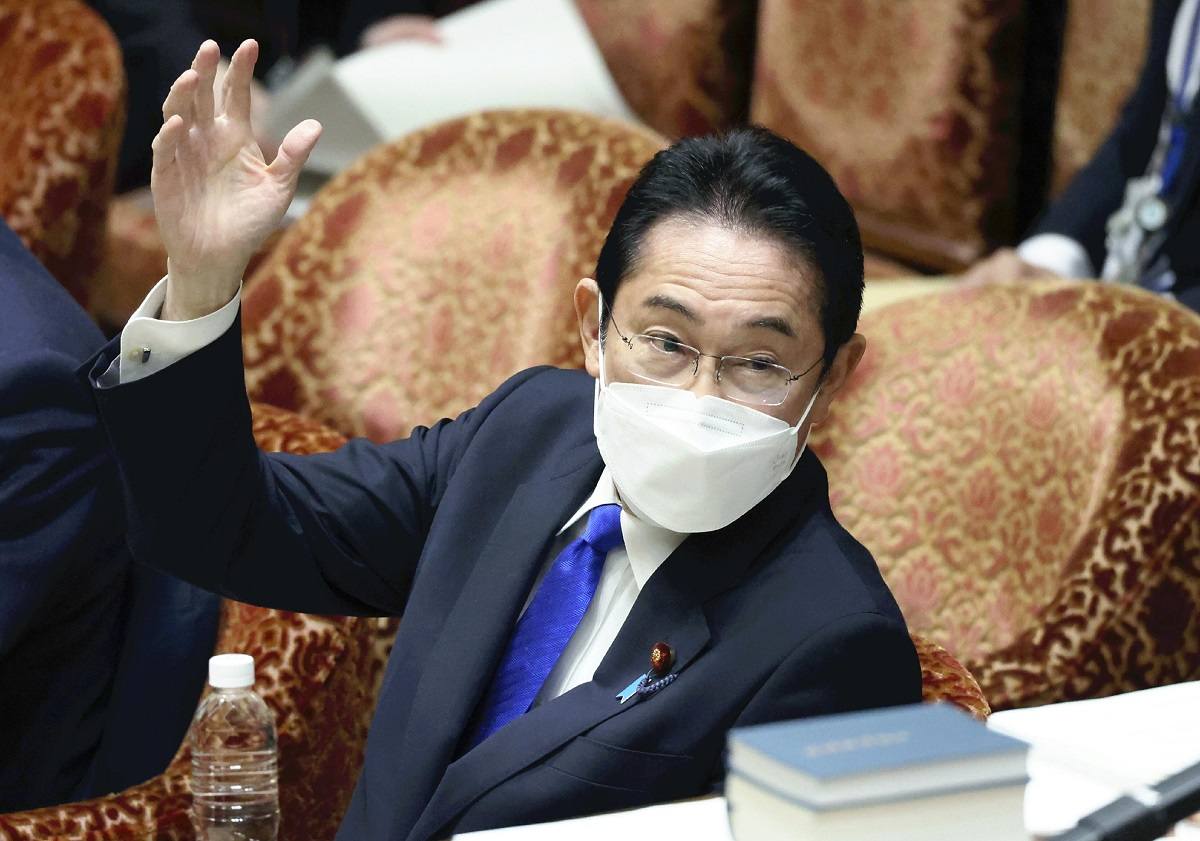 14:06 JST, February 16, 2023
When a foreign balloon or other aerial object intrudes into Japanese airspace, the use of weapons by the Self-Defense Forces to bring down the object will soon be allowed, according to sources.
The government intends to relax the criteria for the use of weapons by changing the interpretation of the Self-Defense Forces Law. The aim is to make it clear that even if such a case does not fall under self-defense or other categories as stated in the law, the SDF can shoot down the object if certain conditions are met, the sources said.
Prompting the reinterpretation is the Defense Ministry's announcement Tuesday that at least three objects thought to be unmanned reconnaissance balloons from China had flown into Japanese airspace since 2019.
Prime Minister Fumio Kishida discussed the matter with officials of the Cabinet Secretariat and the ministry at the Prime Minister's Office on Tuesday and confirmed their policy to ease the SDF's criteria to use weapons, the government sources said.
The government explained the matter to the ruling Liberal Democratic Party on Wednesday.
The SDF Law's Article 84 stipulates that Air Self-Defense Force fighter jets can take necessary measures in order to have a foreign aircraft land or leave Japanese airspace in case of an intrusion. The government has taken the stance that weapons can be used only in self-defense or as an act of necessity. This stance, however, is intended for manned foreign aircraft.
The government has now deemed that the easing of the criteria is reasonable as there is no possibility of harm to human life if weapons are used against unmanned aircraft such as balloons, according to the sources.
Specific conditions under which the use of weapons will be allowed are being worked out by the government and the ruling coalition that includes Komeito. They plan to specify cases such as one in which a balloon or other object flies into the flight path of civilian aircraft without prior notification, thereby affecting the assurance of safety.
Regarding the three flying objects that have been confirmed in Japanese airspace since November 2019, Kishida said Wednesday that the analysis "strongly suggests that the objects were unmanned reconnaissance balloons flown by China." He made the remarks during a Budget Committee session of the House of Representatives and stressed that Tokyo has urged Beijing to prevent a recurrence.
At a regular press conference on Wednesday, Chinese Foreign Ministry spokesperson Wang Wenbin said: "The Japanese side, without any solid evidence, has made unfounded allegations to smear and attack China. We are firmly opposed to this."
Add TheJapanNews to your Google News feed.