Doubts Raised over Whether Japan Can Really Shoot Down Spy Balloons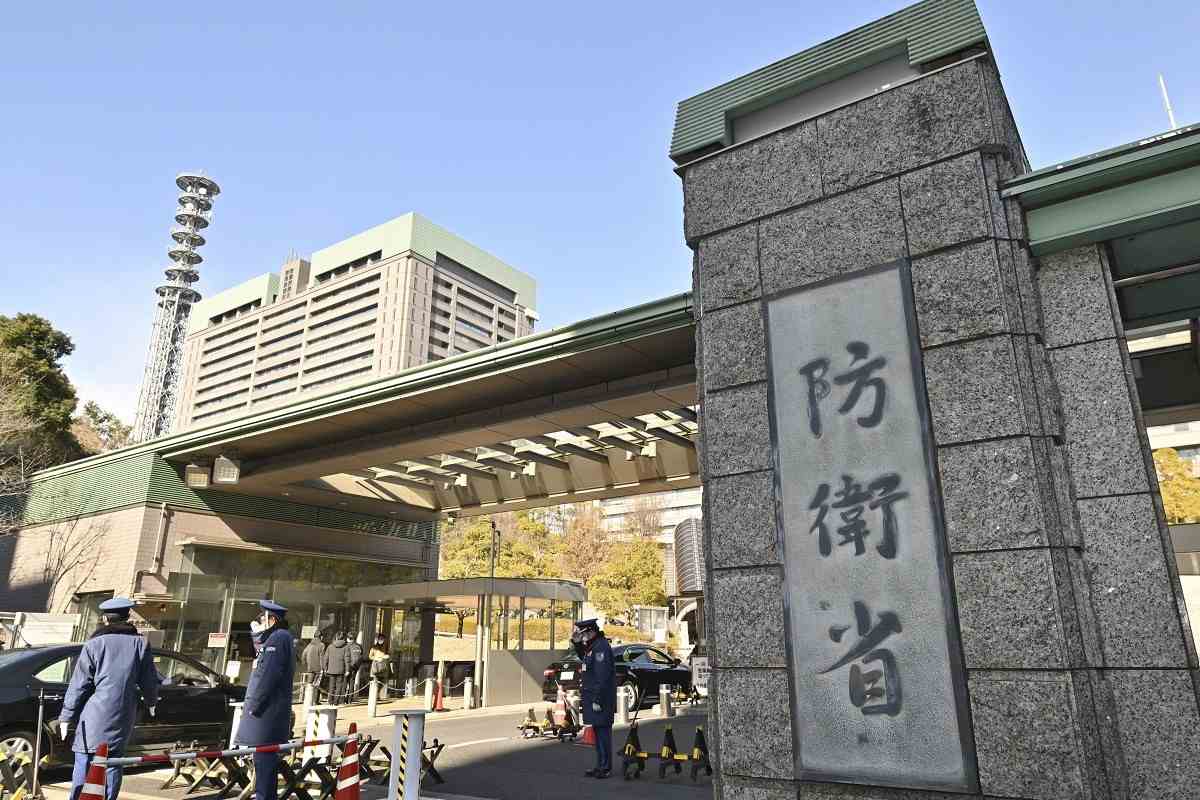 11:34 JST, February 13, 2023
Tokyo (Jiji Press)—Many defense-related officials in Japan have raised concerns over the feasibility of the Self-Defense Forces shooting down spy balloons flying above the country.
A U.S. fighter's downing of a suspected Chinese spy balloon earlier this month turned the spotlight on similar objects that had been spotted floating above Japan in the past few years.
Japan's Defense Ministry has adopted a position that it will not rule out the possibility of shooting such objects down, saying that airspace intrusions by a foreign balloon will be dealt with accordingly.
Many within the defense community, however, have said that it would actually be difficult for Japan to shoot down spy balloons due to the hard-to-obtain permission for the SDF to use weapons and also in terms of skills.
Similar flying objects were spotted floating above the Tohoku northeastern Japan region in June 2020 and in September 2021.
Defense Minister Yasukazu Hamada at a press conference on Friday revealed that an SDF patrol aircraft had witnessed an unidentified balloon floating above the open seas west of the Kyushu southwestern Japan region in January last year.
The SDF law stipulates that when foreign aircraft intrude into Japanese airspace, the SDF can take measures necessary to make the aircraft land or leave the airspace. The use of force is allowed in cases of legitimate self-defense or emergency evacuation.
The Air SDF has been engaging in warning and surveillance activities by scrambling fighter jets, based on the law.
Usually, the SDF side asks that a foreign aircraft changes its course in the air defense identification zone outside of Japan's airspace. If the aircraft ignores such a request and intrudes into the airspace, the SDF will proceed to take coercive steps, such as firing warning shots. These procedures are taken regardless of whether the aircraft is manned or not.
In fiscal 2021, the SDF scrambled jets 1,004 times, with the majority of such cases against Chinese and Russian military jets and drones.
While balloons are also considered aircraft under international law, there have been no scrambles reported by the Japanese government against balloons so far. The government is believed to have considered balloons to be less of a threat as they can be identified as balloons on radars based on their flight altitude and traveling speed.
Speaking at a press conference on Tuesday, Hamada said that Japan shooting down a spy balloon is "possible" and the country will resort to such a measure "if need be."
There have been no cases in which the SDF shot down an aircraft that had violated Japan's airspace before.
When a flying object similar to that downed by the United States was spotted in Japan in June 2020, then Defense Minister Taro Kono said that the object had no impact on national security. While the SDF monitored the object through its radars, it ultimately did not shoot down the object.
Noting that balloons fly at a higher altitude than the cruising altitude of a fighter jet and that there is obviously a great difference in traveling speed between the two aircraft types, an ASDF official said, "Advanced skills and special equipment will be necessary in coping with (spy balloons)."
Voicing doubts about whether balloon flights can be regarded as cases requiring self-defense or emergency evacuation, a senior official at the Defense Ministry said, "There are so many hurdles we have to overcome."
Saying that Japan's actions against spy balloons may also be affected by its diplomatic situation, the official added, "Political decision is imperative" in tackling this issue.
Add TheJapanNews to your Google News feed.