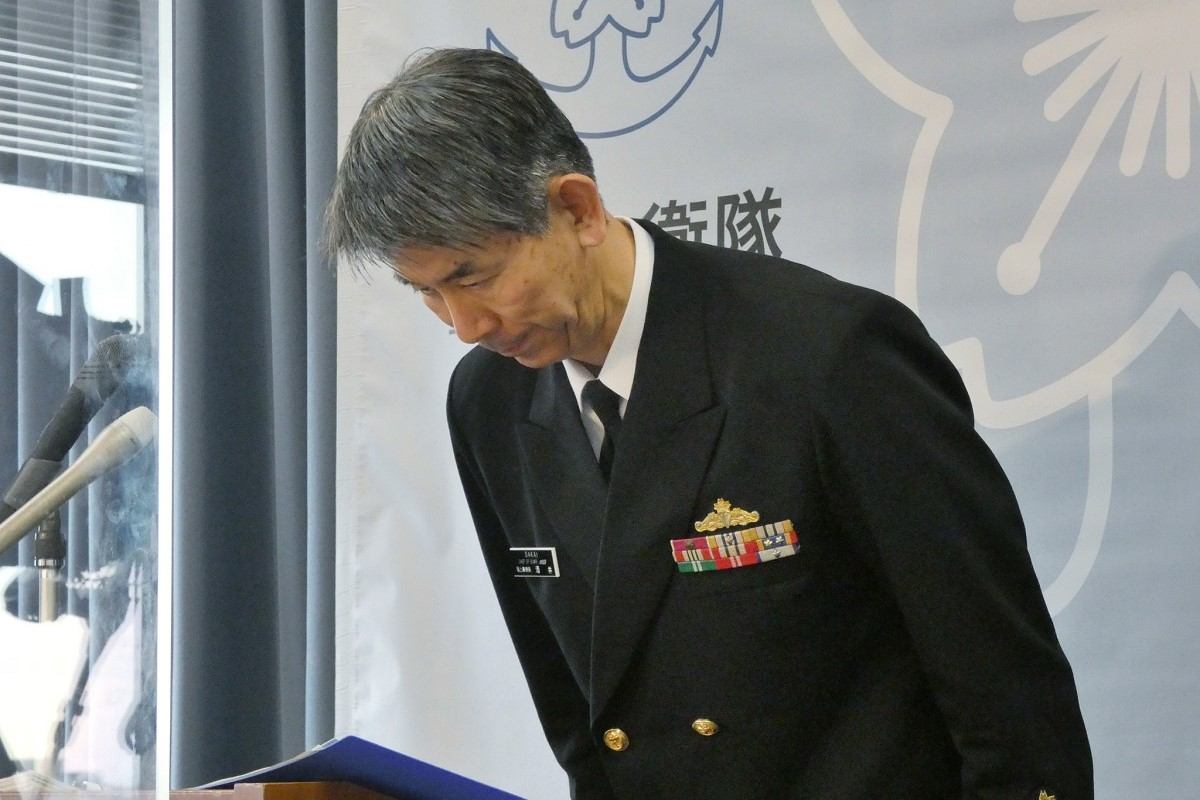 16:20 JST, January 18, 2023
TOKYO (Jiji Press) — The head of the Maritime Self-Defense Force apologized on Tuesday for an accident in which an MSDF destroyer became unable to navigate in the Seto Inland Sea in western Japan earlier this month.
"We feel deeply responsible for causing anxiety to the people of the country and casting a damper on [the government's] efforts to strengthen the country's defense capabilities," MSDF Chief of Staff Adm. Ryo Sakai told a regular news conference.
Sakai said the MSDF has concluded, based mainly on an investigation by the Japan Coast Guard, that the destroyer Inazuma went aground.
"No malfunction was found, so it's highly likely that [the accident cause] was on the operational side," he added.
"Radars and other equipment worked properly, and we don't believe that the weather or the movements of other vessels caused the accident," he also said.
The MSDF will investigate whether there were human errors in operations including recognizing shallow water and setting the destroyer's route, Sakai indicated.
To prevent similar accidents, Sakai said he has instructed MSDF units to take basic measures thoroughly and study similar cases in the past.
On Jan. 10, the MSDF destroyer Inazuma became unable to navigate off the island of Suo-Oshima in Yamaguchi Prefecture, as screw parts were lost.
The destroyer will undergo a full-scale examination, as well as repair work, at a shipbuilding firm in the island of Innoshima in Onomichi, Hiroshima Prefecture.
The coast guard is investigating the accident on suspicion of professional negligence endangering traffic, as there are light beacons warning of shallow water around the scene.
Add TheJapanNews to your Google News feed.