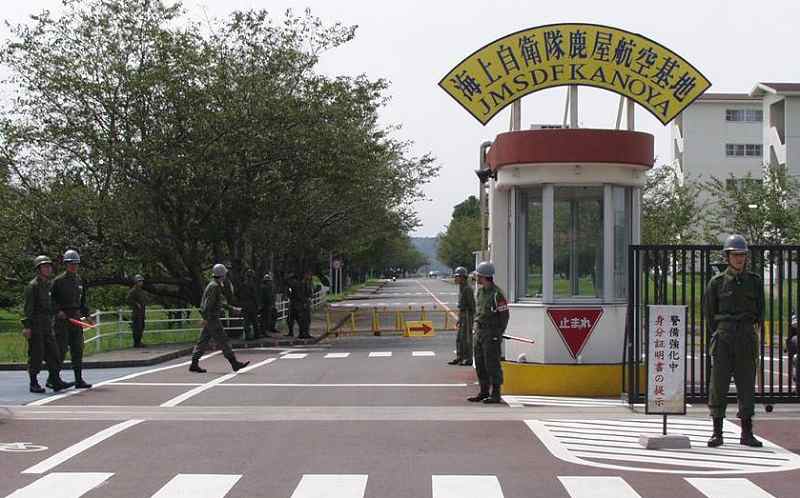 12:43 JST, July 17, 2022
TOKYO (Jiji Press) — Over 40% of Self-Defense Forces facilities owned by the Defense Ministry across the country were built under old seismic standards used before the country's building standards act was revised, a ministry report showed Saturday.
Of the 23,254 SDF buildings, storehouses, air traffic control towers and other facilities, 9,875 were constructed under the old seismic standards and 80% of the old-standard facilities are past their estimated service lives, according to the report.
But the ministry has been failing to rebuild the old facilities or conduct seismic strengthening work for them due to budget shortages, sources familiar with the situation said.
The issue is likely to be taken up in discussions on increasing the country's defense spending, which are set to come into full swing toward the end of the year.
Among these old SDF facilities, 589 were built before World War II.
At the Ground SDF's Sendai camp in Miyagi Prefecture, a building that was completed in 1943 is used as a storehouse although its exterior wall has been damaged due to aging.
The Maritime SDF's Kanoya Air Base in Kagoshima Prefecture, still uses a storehouse and a building constructed in 1936 although they have concrete cracks.
Owners of buildings constructed under the old seismic standards are obliged to make efforts to have them undergo seismic diagnosis and take necessary measures based on the results of such diagnosis.
But the ministry implemented seismic reinforcing work only for 339 facilities, or 3.4% of the total buildings built under the old standards.
Although the ministry secured ¥48.7 billion under the government's budget for fiscal 2022 as funds to promote seismic reinforcing work and fix the aging buildings, the reality is that it has been able to sufficiently tackle the situation due to shortages of funds.
In its annual basic policy for economic and fiscal management that was adopted at a cabinet meeting in June, the government included a program to upgrade aging SDF barracks and accommodations.
"This is where the money should be spent, although the purchases of fighter jets and other catchy programs usually attract people's attention," a ministry official said.
Add TheJapanNews to your Google News feed.