Chinese vessels intrude into Japanese waters for record 64 hours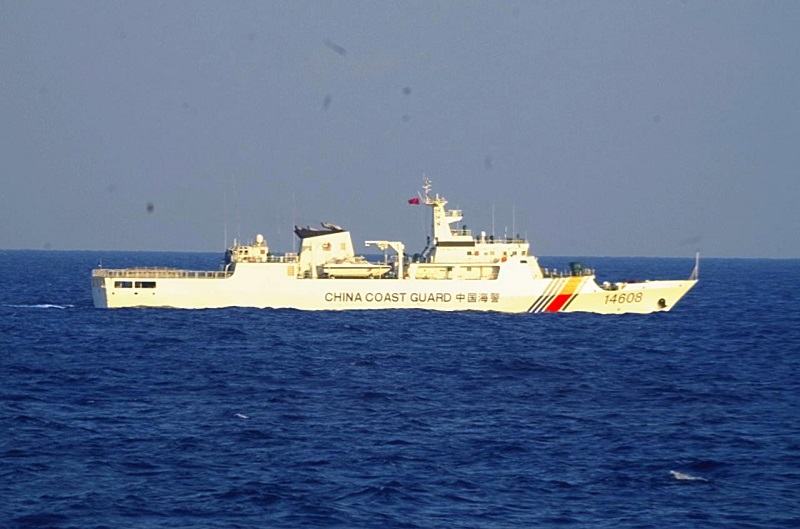 20:00 JST, June 24, 2022
The Japan Coast Guard confirmed Thursday that two China Coast Guard vessels intruded into Japanese territorial waters off the Senkaku Islands and stayed in the waters for 64 hours, the longest single intrusion since Japan nationalized the islands in 2012.
The Chinese vessels left the territorial waters Thursday night. The time spent by such Chinese ships in Japanese waters off the Senkakus in Ishigaki, Okinawa Prefecture, exceeded the previous record of 57 hours 39 minutes logged in October 2020.
According to the 11th Regional Coast Guard Headquarters in Naha, the two vessels entered the territorial waters off Uotsuri Island, one of the Senkakus, at about 4:10 a.m. on Tuesday. The vessels repeatedly attempted to approach a 9.7-ton Japanese fishing boat carrying three crew members.
Before 2 p.m. on Thursday, the time spent by the Chinese ships in the Japanese waters set a new record.
After that, the vessels continued to sail in the territorial waters off the islands of Uotsuri and Minami-Kojima and left the waters at about 8:10 p.m. on the same day.
The Japanese government protested the intrusion through diplomatic channels, and JCG patrol vessels called on the Chinese vessels to leave the area by radio.

According to the JCG, there were a record 18 incidents in 2021 in which China Coast Guard vessels trespassed in Japanese territorial waters and tracked Japanese fishing boats. The number of days on which such vessels intruded into territorial waters near the Senkaku Islands totaled 40 in 2021, up from 29 days in 2020.
On Thursday, the Japanese and Chinese governments discussed maritime issues at a high working-level meeting held online. Besides the intrusions into its territorial waters near the Senkakus, Japan also protested China's gas field development in the East China Sea.
Add TheJapanNews to your Google News feed.