Japan protests S. Korea's maritime activities near Takeshima for 2nd consecutive day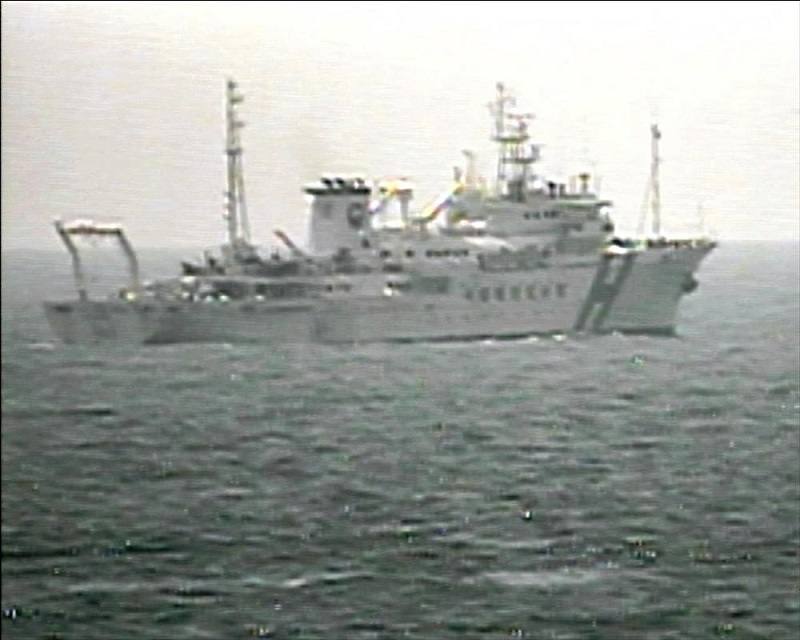 16:42 JST, May 31, 2022
Japan's Foreign Ministry for the second consecutive day lodged a protest through a diplomatic channel with South Korea over its maritime survey activities being conducted within Japan's exclusive economic zone near the Takeshima islets in Shimane Prefecture, according to Japanese government sources.
The Foreign Ministry on Monday once again called for the maritime survey to be halted.
At a press conference on Monday, Chief Cabinet Secretary Hirokazu Matsuno criticized Seoul, stating, "The Takeshima islets are obviously part of Japan's inherent territory, and the series of South Korea's actions is unacceptable."
According to the ministry and other sources, the Hae Yang 2000, a survey vessel belonging to the state-run Korean Hydrographic and Oceanographic Agency, was confirmed on Sunday to be conducting a maritime survey with what appeared to be a cable dropped into the waters within the EEZ about 90 kilometers north of the Takeshima islets. The same activity was also confirmed on Monday.
The 8th Regional Coast Guard Headquarters based in Maizuru, Kyoto Prefecture, said the survey vessel returned to South Korea on Monday evening.
The headquarters stated that an unspecified number of vessels belonging to South Korea's coast guard were near the waters, but it will not make public the exact number and whether they are within Japan's EEZ.
The protests are the first ones lodged by Japan over activities conducted by a South Korean maritime survey ship within Japan's EEZ since the administration of South Korea President Yoon Suk-yeol was launched on May 10.
Add TheJapanNews to your Google News feed.