Japan chooses Hiroshima as 2023 G7 summit host city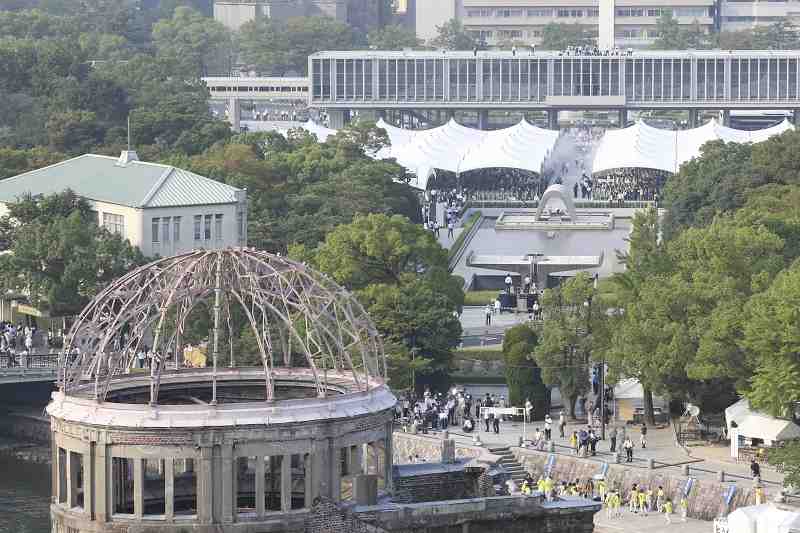 12:04 JST, May 23, 2022
Hiroshima is the planned host city for next year's Group of Seven summit, Prime Minister Fumio Kishida announced during a joint press conference with U.S. President Joe Biden in Tokyo on Monday.
"As the prime minister of the only nation that was a victim of atomic bombing, there is no better place to demonstrate our commitment to peace than Hiroshima," Kishida said. "We would like to confirm our unity in defending peace, the international order and our common values."
According to Kishida, he briefed Biden on the plan during their summit and the U.S. leader backed the idea.
Russia's ongoing invasion of Ukraine has raised the possibility that Moscow could at some point opt to use nuclear weapons. By holding the summit in Hiroshima, over which the United States dropped an atomic bomb on Aug. 6, 1945, during World War II, Japan hopes that its calls for denuclearization will take on extra resonance.
Kishida, who was elected from a constituency in Hiroshima, says his lifework is to realize "a world free of nuclear weapons."
The summit will come after the Review Conference of the Parties to the Treaty on the Non-Proliferation of Nuclear Weapons (NPT), slated to be held in New York in August this year. The Kishida administration believes that hosting the G7 conference in Hiroshima will help build momentum toward denuclearization.