Japan, Britain to jointly develop ASDF's successor to F-2 fighter jet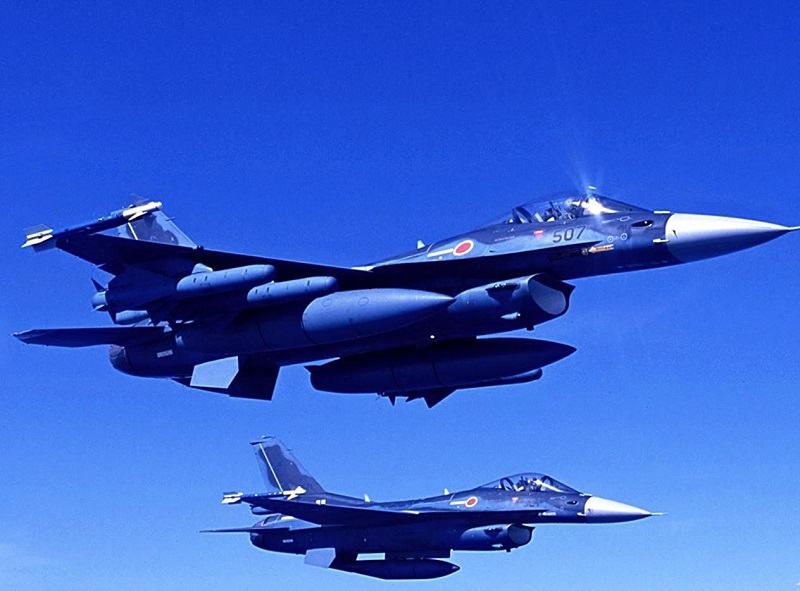 14:55 JST, May 15, 2022
The Japanese and British governments are moving toward joint development of a successor to the F-2 fighter jet of Japan's Air Self-Defense Force, The Yomiuri Shimbun has learned.
The two governments are in the final coordination stage of the project, in which key components for the new fighter jet will be jointly developed with BAE Systems PLC, a major British aircraft and defense company, according to multiple government sources.
The engine will be developed jointly with Britain's Rolls-Royce PLC, making the project in effect a joint effort between the two countries. U.S. defense contractor Lockheed Martin Corp. will also participate in a limited role.
The Japanese government will decide on the overall aspects of the project by the end of the year, the sources said.
The government intends to introduce the next fighter jet in the mid-2030s, when the F-2 jet will start to be taken out of service. Mitsubishi Heavy Industries Ltd. will play the lead role in designing the fuselage and developing the systems.
Regarding the engine, Japan's Defense Ministry and Britain's Ministry of Defense have already reached an agreement to conduct empirical research ahead of joint development by major Japanese heavy machinery manufacturer IHI Corp. and Rolls-Royce.
The two defense authorities will soon start talks about specific components for which BAE will be responsible, such as missile systems.
Britain is currently proceeding with development of its own next fighter jet, the Tempest, with the involvement of BAE. With the overlap of the development of the next-generation fighter jets, the countries are expected to pursue streamlining of common areas.
The Japanese government looked into receiving technical support from Lockheed Martin, known for developing the state-of-the-art F-35 stealth fighter jet, but coordination faced numerous hurdles. This included the massive amount of confidential information involved, as well as the high costs and the maintenance of the jets after being deployed.
As such, Lockheed Martin's involvement in the project will likely be limited to the development of certain functions dealing with interoperability, such as communications with U.S. aircraft, among others.
The ASDF's future vision calls for a lineup of three mainstay fighters — the revamped F-15, the F-35, and the new fighter jet. The F-15 is positioned as a fourth-generation aircraft, and the F-35 as fifth-generation aircraft with stealth function.
The successor to the F-2 fighter jet will be equipped with stealth function, as well as the ability to continue operations even if hit by electromagnetic interference.
At the current stage, Japanese fourth- and fifth-generation fighters number about 300, far less than the approximately 1,000 deployed by China. It is expected that about 90 fighters to succeed the F-2 will be deployed.
Add TheJapanNews to your Google News feed.