Kishida set to announce U.S. base park plan, eyeing Okinawa gubernatorial race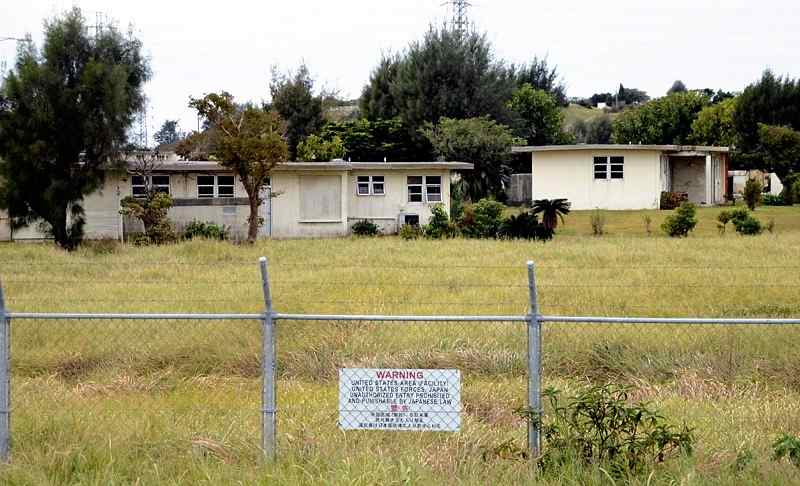 17:07 JST, May 7, 2022
Prime Minister Fumio Kishida is expected to announce a plan to turn a residential area in the U.S. military's Camp Foster, also known as Camp Zukeran, in central Okinawa Prefecture into a public space. The announcement would be made at a ceremony to mark the 50th anniversary of the return of Okinawa to Japanese sovereignty on May 15.
The base's Lower Plaza residential area, straddling Okinawa City and the village of Kitanakagusuku, could be turned into a public park before the area's planned return to Japan under an agreement between the Japanese and U.S. governments, which has been under discussion for a while.
Ahead of the Okinawa gubernatorial election slated for September, the Japanese government and ruling parties want the park plan to serve as an example of its efforts to reduce the burdens on Okinawans regarding the hosting of U.S. military bases.
Ceremonies to mark the anniversary will be held in Okinawa and Tokyo.
Kishida, who plans to attend the Okinawa event, is expected to give an address in which he will reveal efforts to reduce the burdens on Okinawans, and announce a Japan-U.S. agreement on joint use of the land before the handover.
In 2013, the two governments reached an agreement for the about 23-hectare Lower Plaza residential area to be returned to Japan in fiscal 2024, at the earliest.
The area's 102 homes for U.S. military personnel are set to be relocated to other locations in the camp. However, construction of the new accommodations has been delayed so the initial schedule is not expected to be met.
The demolition of old buildings in the Lower Plaza area is expected to be completed by February 2023. The Japanese and U.S. governments are coordinating efforts to share the space before the official handover date.
Japan's Defense Ministry wants to turn the area into a public park as locals and U.S. personnel and their families would benefit.
The ruling Liberal Democratic Party is hoping to retake the prefecture in September's gubernatorial contest.
The government wants to demonstrate its efforts to reduce the burdens on Okinawans at the 50th-anniversary ceremony in an effort to build momentum ahead of the gubernatorial poll, as base issues are expected to be a major point of contention in election campaigns.
Add TheJapanNews to your Google News feed.