China, with eyes on Japan-U.S. alliance, conducts military drills in East China Sea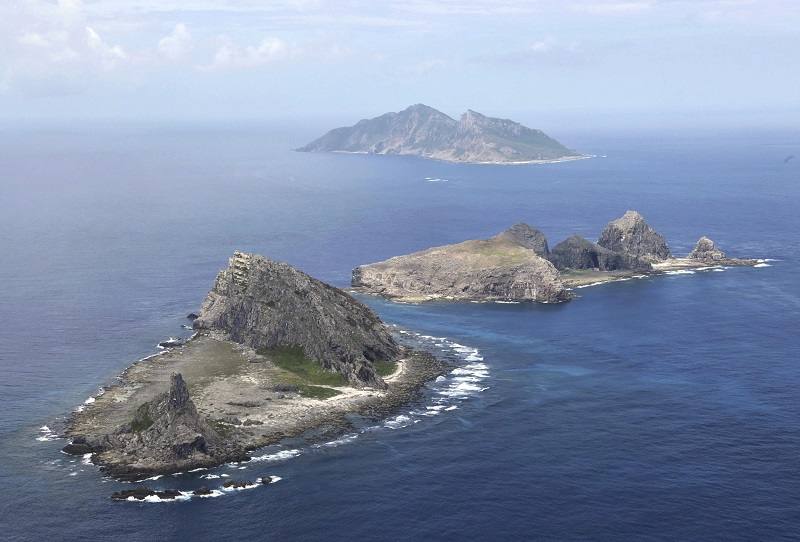 4:53 JST, August 29, 2021
BEIJING — The Chinese military conducted joint drills with its air force, army and navy in the East China Sea on Friday, a spokesperson of China's Eastern Theater Command announced Saturday.
The Eastern Theater Command covers the East China Sea and Taiwan.
The spokesperson said that the drills aimed to improve the capabilities of the military's integrated operations.
The focus for China is likely on Japan and the United States. The Self-Defense Forces and U.S. military have been coordinating efforts toward the integrated operations in the Pacific.
China did not disclose detailed locations of the military drills. The Eastern Theater Command said that warships, fighters and fighter-bombers were among the arsenal deployed in the drills. They conducted sentry, patrol and seaborne assault activities.
The Eastern Theater Command said it will "regularly organize" such drills in the future as well, based on situations in and around the waters.
Intrusion near Senkakus
Two China Coast Guard ships intruded in succession into territorial waters around Minami-Kojima island of the Senkaku Islands in Ishigaki, Okinawa Prefecture, between 11:50 a.m. and 11:53 a.m. Saturday, according to the 11th Regional Coast Guard Headquarters in Naha.
As of 3 p.m. Saturday, the two ships were seen sailing off Minami-Kojima island.
While demanding that the Chinese ships leave the territorial waters, a Japan Coast Guard patrol vessel kept safe a Japanese fishing boat near the site with three crew members.
Japan on Saturday protested via diplomatic channels to the Chinese side about the intrusion into Japanese territorial waters by the China Coast Guard ships.
Add TheJapanNews to your Google News feed.