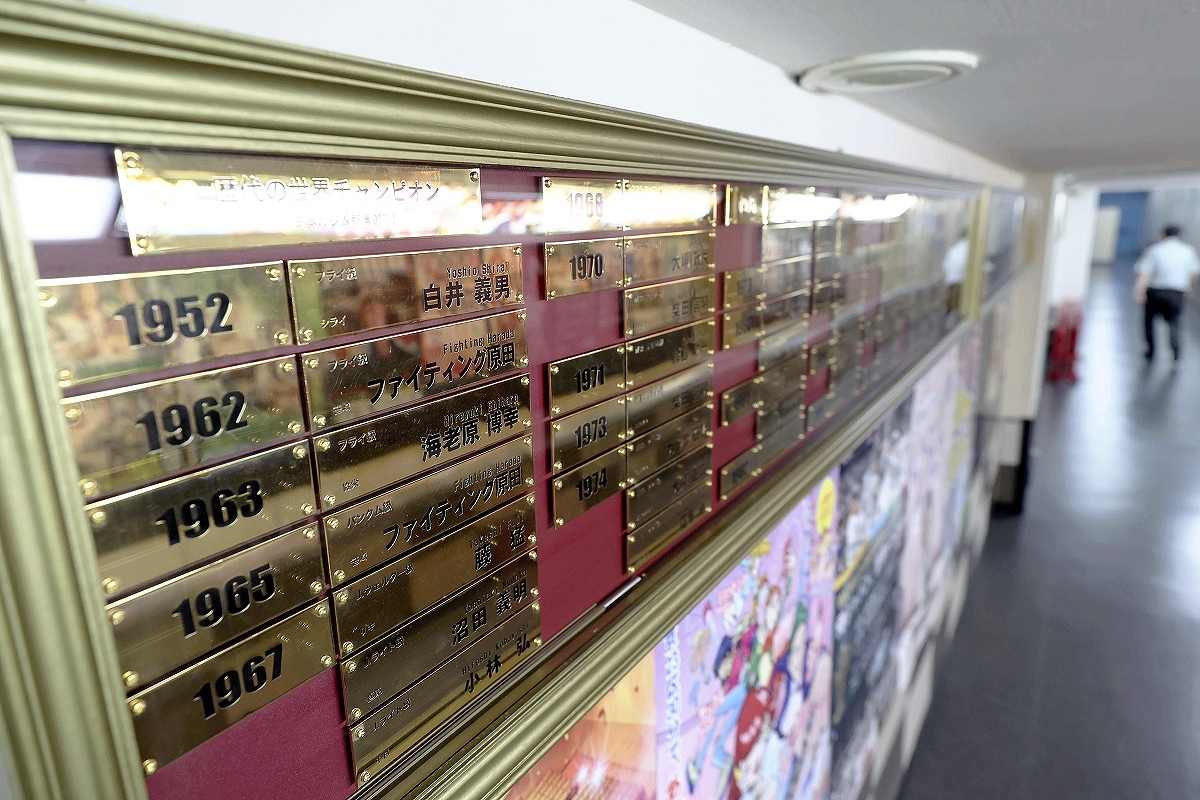 14:13 JST, August 14, 2023
The historic Korakuen Hall is considered by many combat sports fans in Japan to be sacred ground. Located next to Tokyo Dome in Bunkyo Ward, the building has seen many great boxing and wrestling bouts over its 61-year history.
I took the elevator up to the fifth floor, and as soon as I entered the hall, a pair of boxing gloves immediately caught my eye. The gloves were used by Masao Oba (1949-1973), who defended his World Boxing Association's flyweight championship title five times. He was still the titleholder when he was killed in a car accident.
The walls of the corridor surrounding the hall are adorned with plates engraved with the names of Japanese boxing world champions along with their championship belts.
Feeling the history behind me, I entered the hall, which can seat about 1,600 spectators. In the center is a boxing ring that has seen many matches, including title bouts. Fighting Harada, Koichi Wajima and Yoko Gushiken are just three of the legends who have fought in this ring.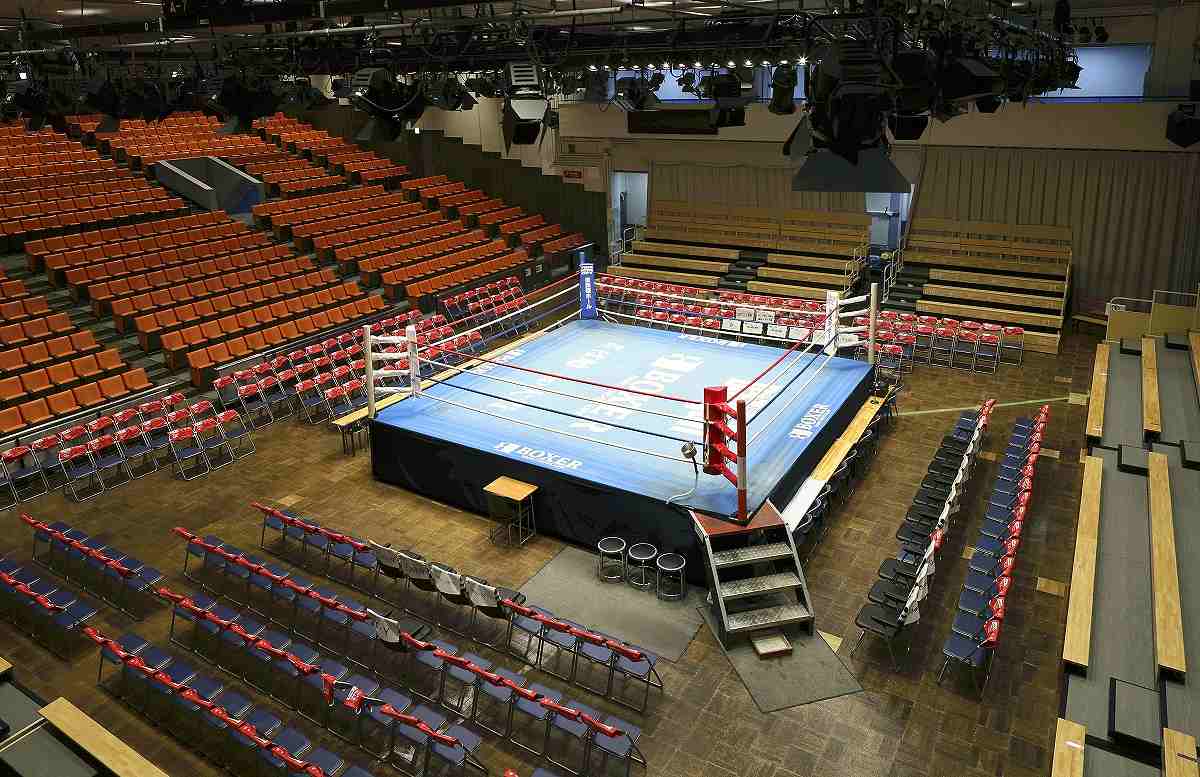 Korakuen Hall is a special place for professional wrestling fans as well. It was the stage for some of the most historic moments in the sport, including Riki Choshu's famous 1982 quote, "I'm not a bait dog (a dog used for training a fighting dog)," and Akira Maeda's declaration to launch the second edition of the now-defunct universal wrestling federation in 1988.
"There should be as many memorable matches as there are spectators," said Naomi Morishita of Tokyo Dome, which operates the hall.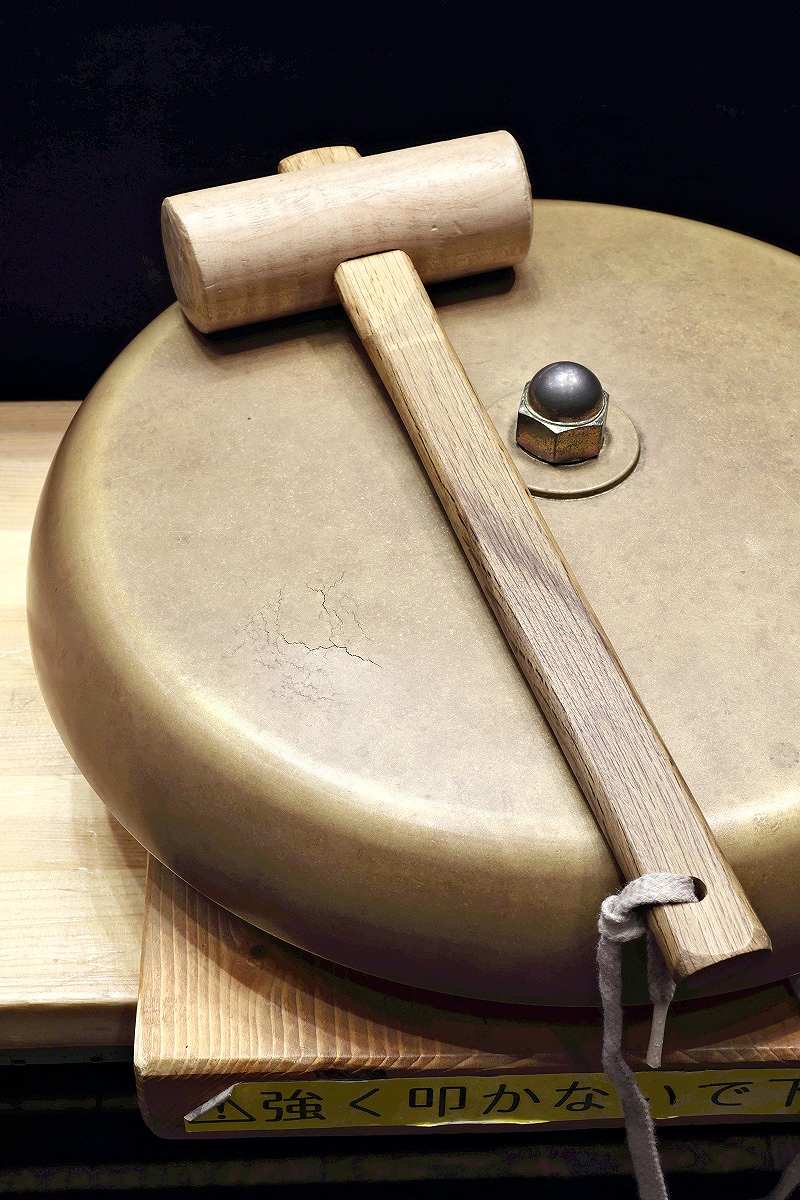 The hall continues to make history, as the venue hosted 397 professional bouts last year. Korakuen Hall also hosted professional tests and four-round matches for new boxers.
"For those still new to the sport, this place is a dream venue, while for veterans, the ring is a warm and familiar location," Morishita said.
When the pandemic occurred, matches were held without spectators, and clapping was the only way those present could cheer on the athletes. After restrictions were eased, cheers once again returned to the hall.
I'm excited to see who will be the next star to stand in this ring, which has seen countless dreams, defeats and triumphs.
※※※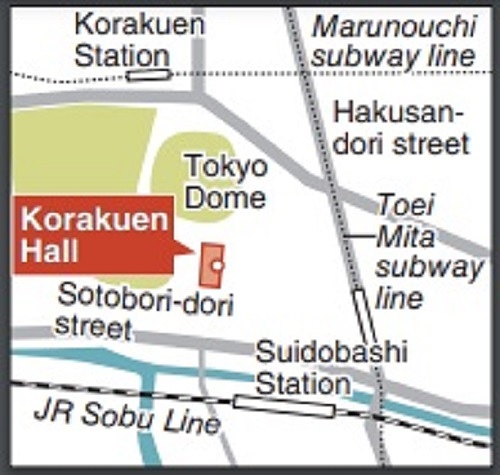 Korakuen Hall
Address: 1-3-61 Koraku, Bunkyo Ward, Tokyo
Access: A three-minute walk from Suidobashi Station on the JR Sobu Line, and a five-minute walk from Korakuen Station on the Marunouchi subway line.
Memo: The hall is not exclusively used for combat sports. It also serves as the location to film the popular TV show "Shoten" and hosts various fashion shows.
Add TheJapanNews to your Google News feed.