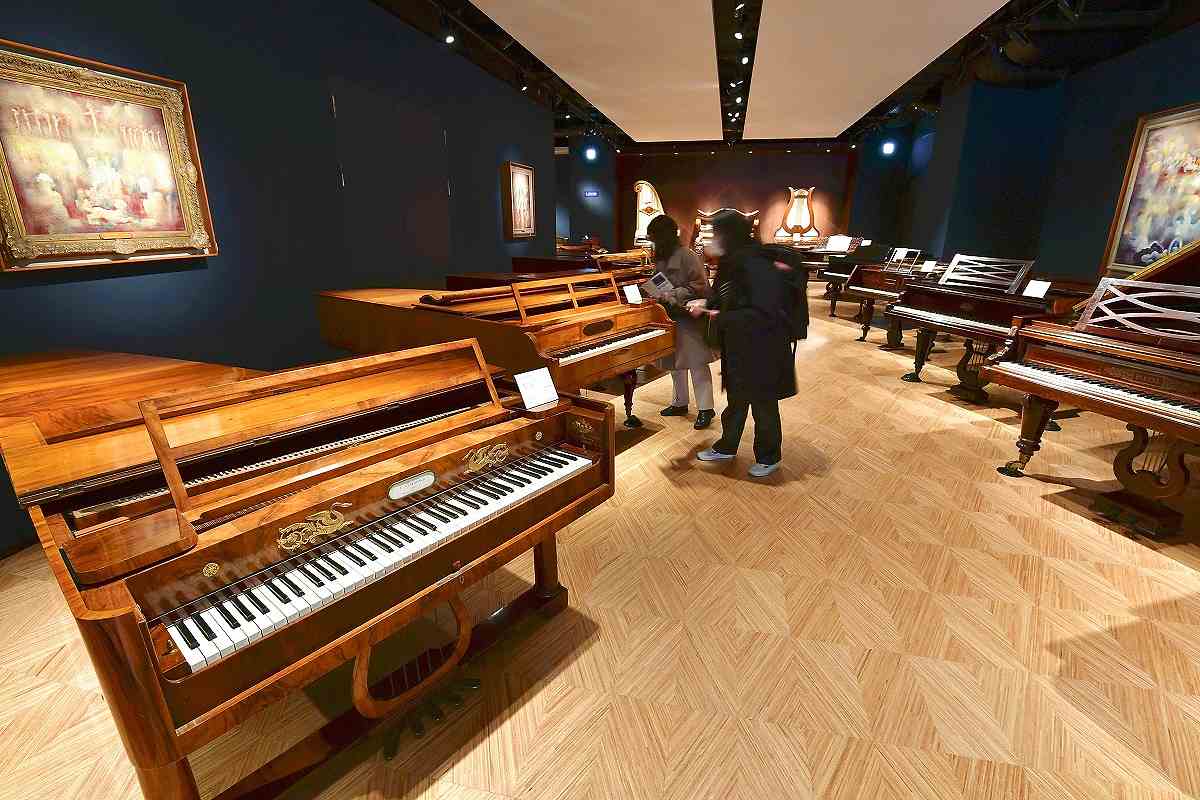 10:30 JST, February 22, 2023
Music lovers, take note. One of the nation's largest collections of old and valuable musical instruments can be seen at the Musashino Academia Musicae Musical Instrument Museum in Nerima Ward, Tokyo.
The museum, which reopened to the public in April following extensive renovations, comprises four exhibition rooms: European Keyboard Instruments; European String, Wind, and Percussion Instruments; Japanese Musical Instruments; and Various Musical Instruments of the World. The rooms collectively display about 1,600 items of the facility's collection, which totals about 5,700 pieces. The instruments cannot be touched or played, and visitors are thus inspired to imagine how they might sound.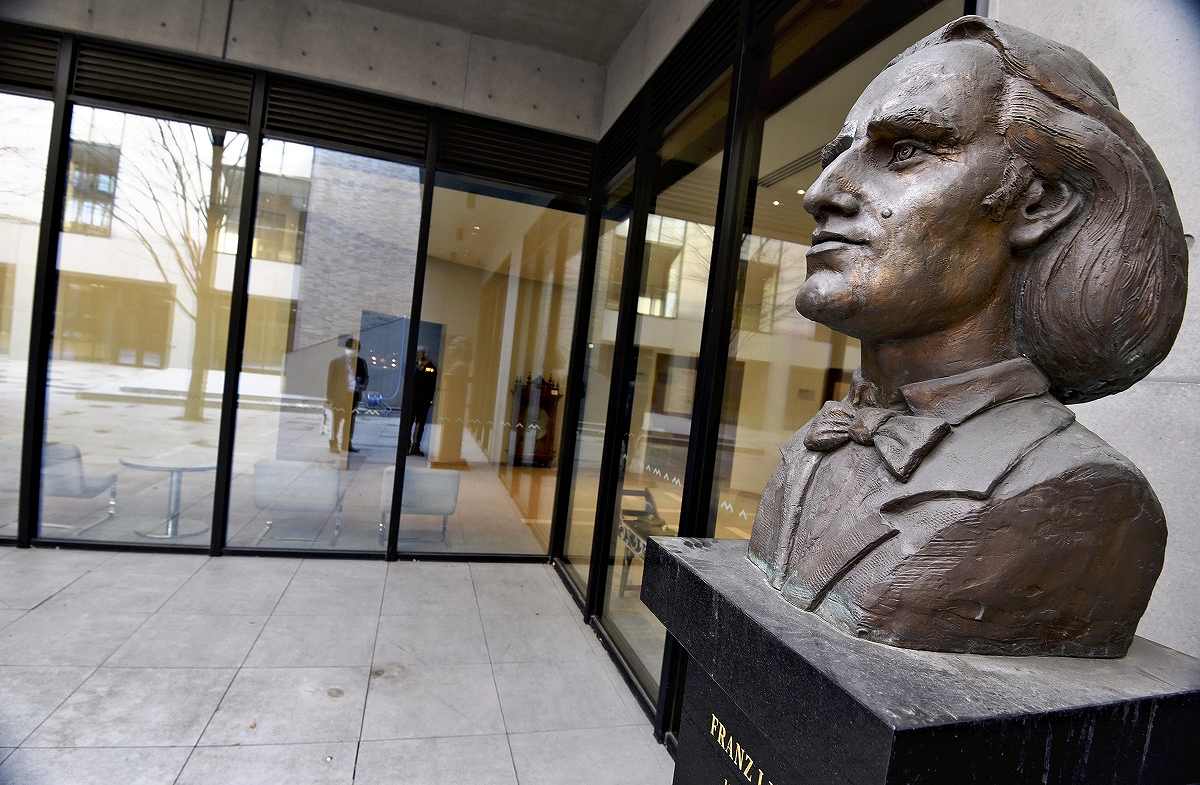 In the European Keyboard Instruments room, visitors can learn about the history of keyed instruments in a systematic manner, from the cembalo and the clavichord, which were widely used before the birth of the piano, to the grand piano, which largely developed in the 19th century.
The exhibits include many historically valuable items, including a Napoleon hat-shaped piano presented by England's Queen Victoria to Napoleon III as a wedding gift, and a grand piano used by Clara Schumann, wife of composer Robert Schumann.
Pianos have evolved over the years, but the violins in the European String, Wind, and Percussion Instruments room remind visitors that the humble fiddle has remained relatively unchanged throughout its history. "The violin already had an ideal shape when it was born in the early 1500s," opined Noburo Morishige, 64, a museum curator and a lecturer at Musashino Academia Musicae.
A Stroh violin — a violin in which the body has been replaced with a plate that connects to an amplifying horn — caught my attention in particular. It was invented around 1900 and used on many 78-rpm recordings, but disappeared when electric recording using microphones began in 1924. The museum is the only facility in the world to also own a Stroh viola, cello and contrabass.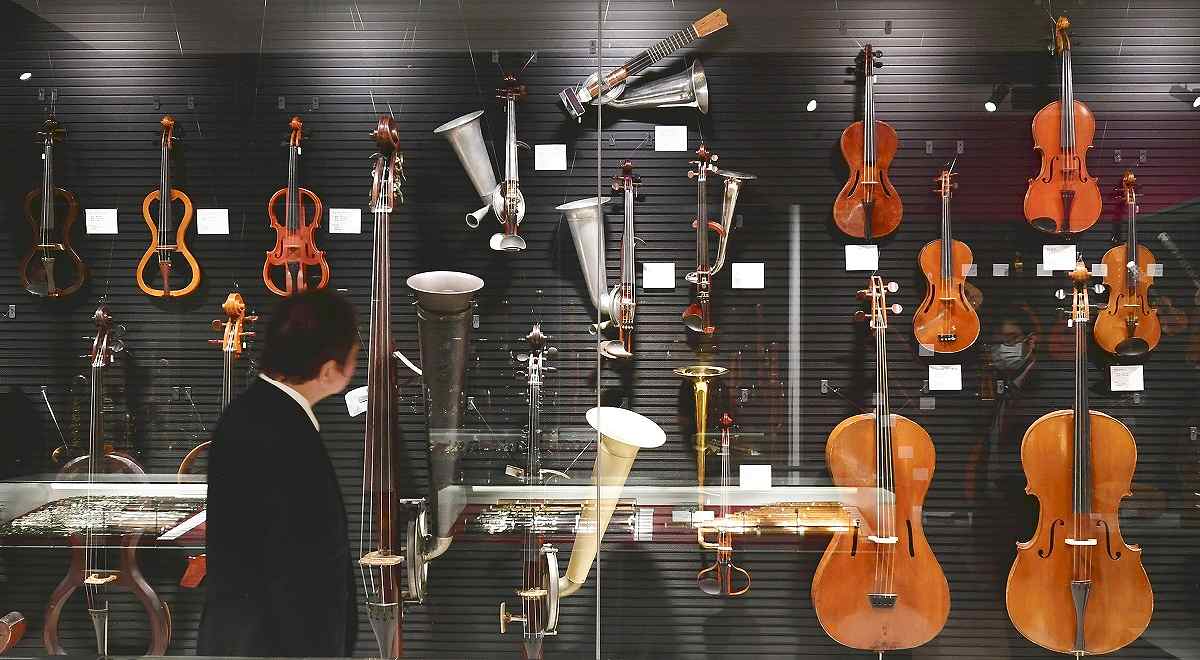 The Japanese Musical Instruments room displays such instruments as koto and biwa, and typifies the museum's quiet and solemn atmosphere.
Meanwhile, the World room introduces a diverse array of cultures through its various musical instruments.
"Some instruments like the piano have been improved over the years, while others, including ethnic instruments, have remained unchanged and been handed down from generation to generation," Morishige said. "I hope visitors can enjoy the history behind each type of instrument."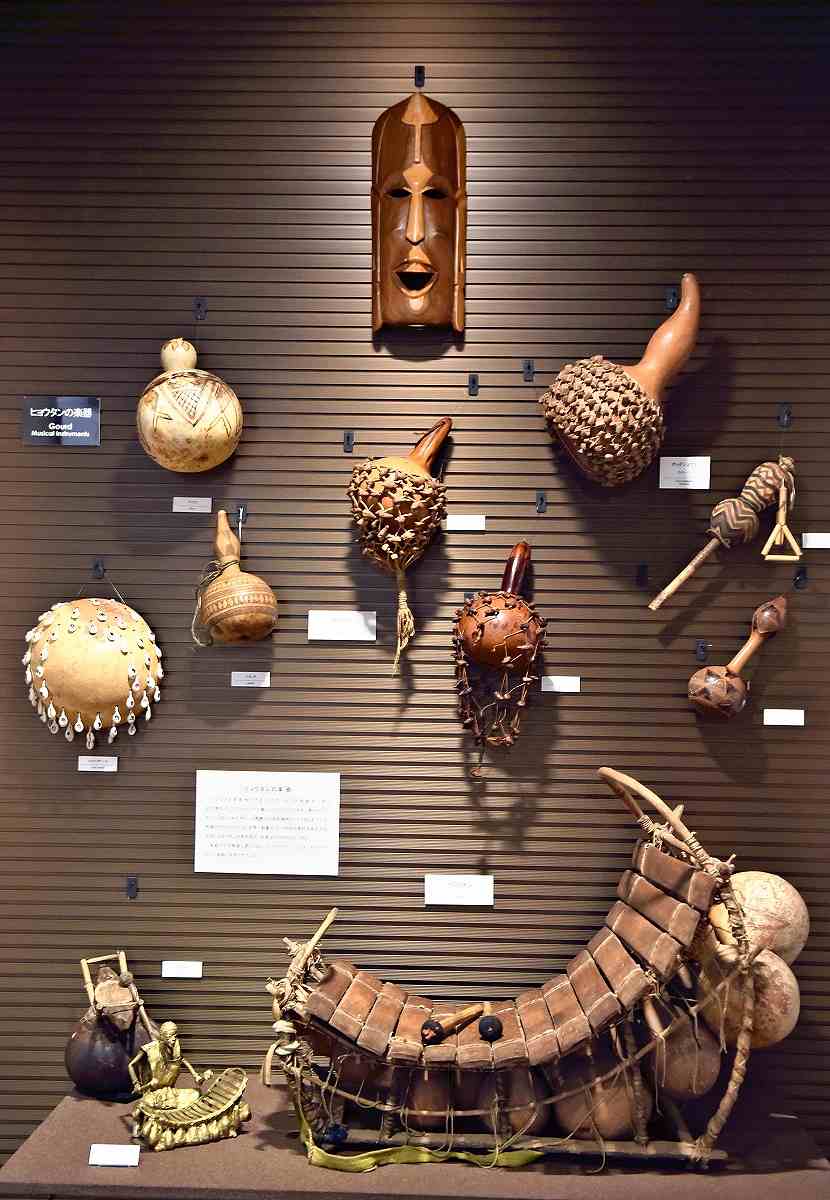 Musashino Academia Musicae Musical Instrument Museum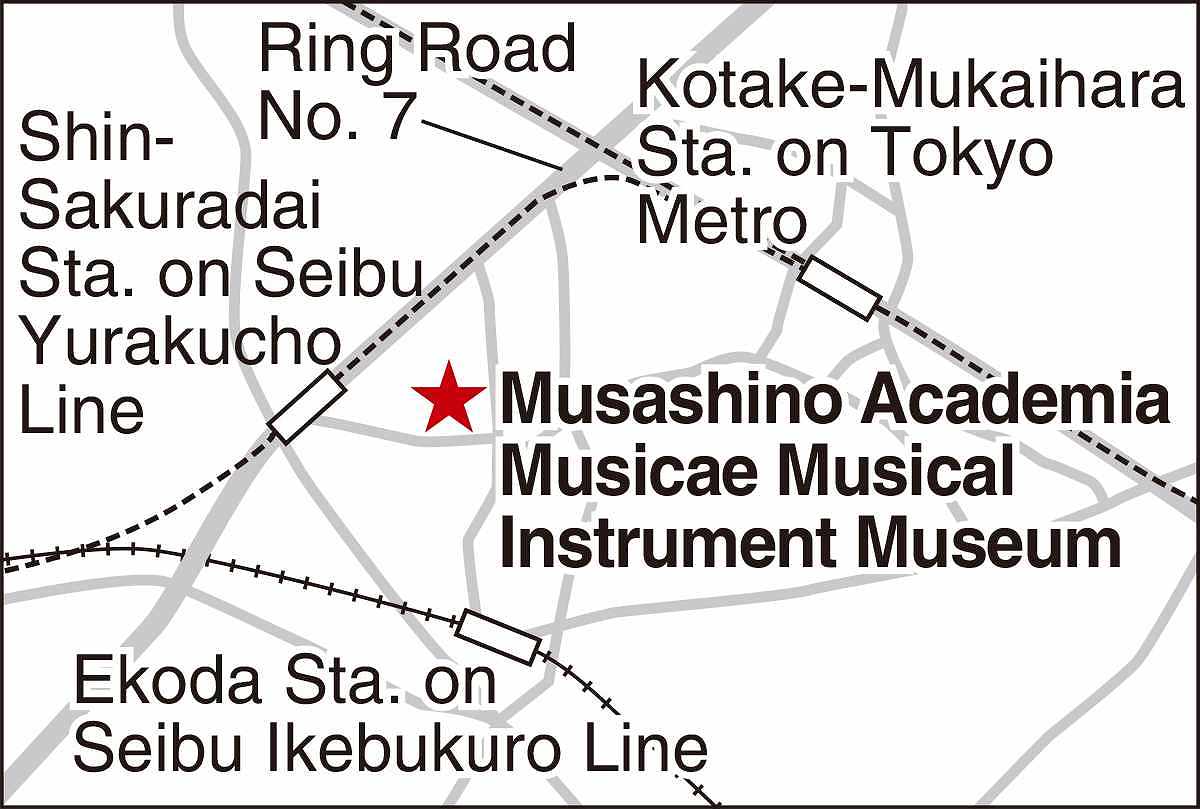 A musical instrument exhibition room was set up in 1960 on the Ekoda campus of Musashino Academia Musicae prior to the establishment of a musical instrument museum there in 1967. The museum was renamed Musashino Academia Musicae Musical Instrument Museum in 2021 after being integrated with a similar museum at the university's campus in Iruma, Saitama Prefecture.
Address: 1-13-1 Hazawa Nerima Ward, Tokyo
Hours: Noon to 4 p.m. Tuesdays, Wednesdays and Saturdays. Closed during university holidays.
Admission: ¥500 for middle school students and older, and ¥300 for elementary school students. Reservations are required and can be made via the official website.
Add TheJapanNews to your Google News feed.