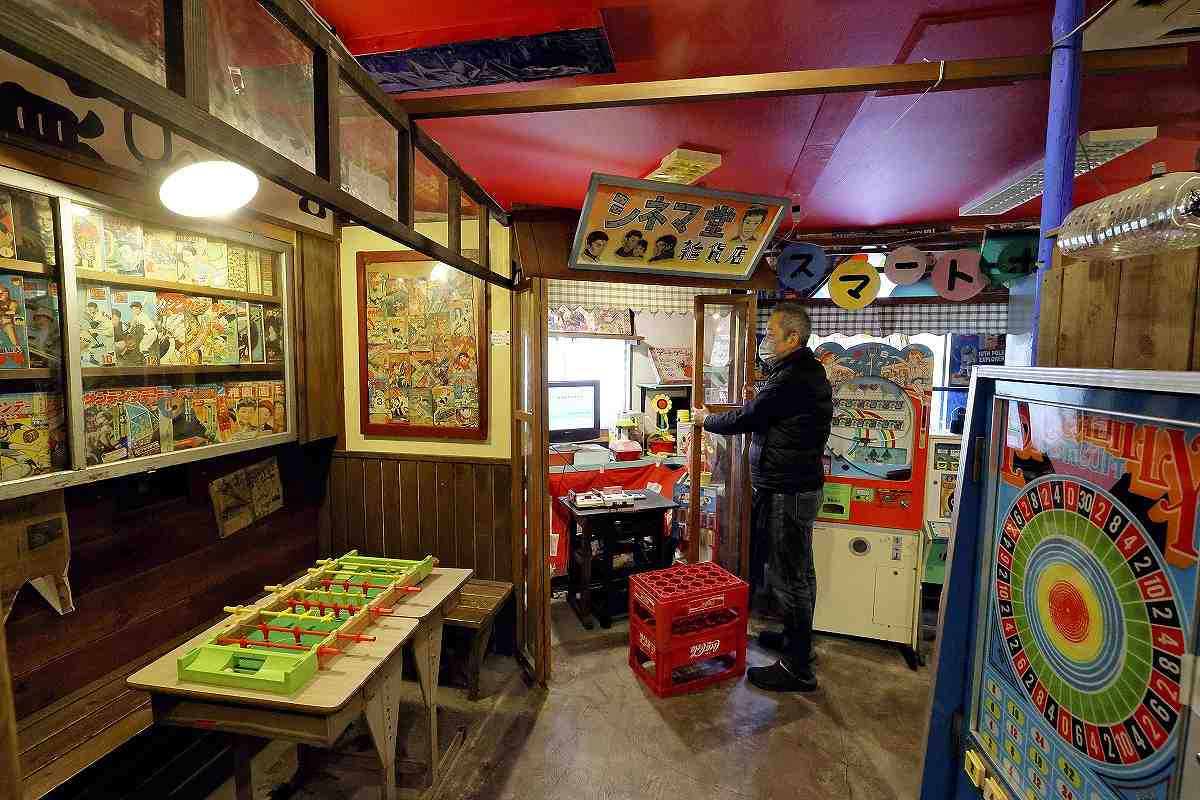 10:56 JST, January 25, 2023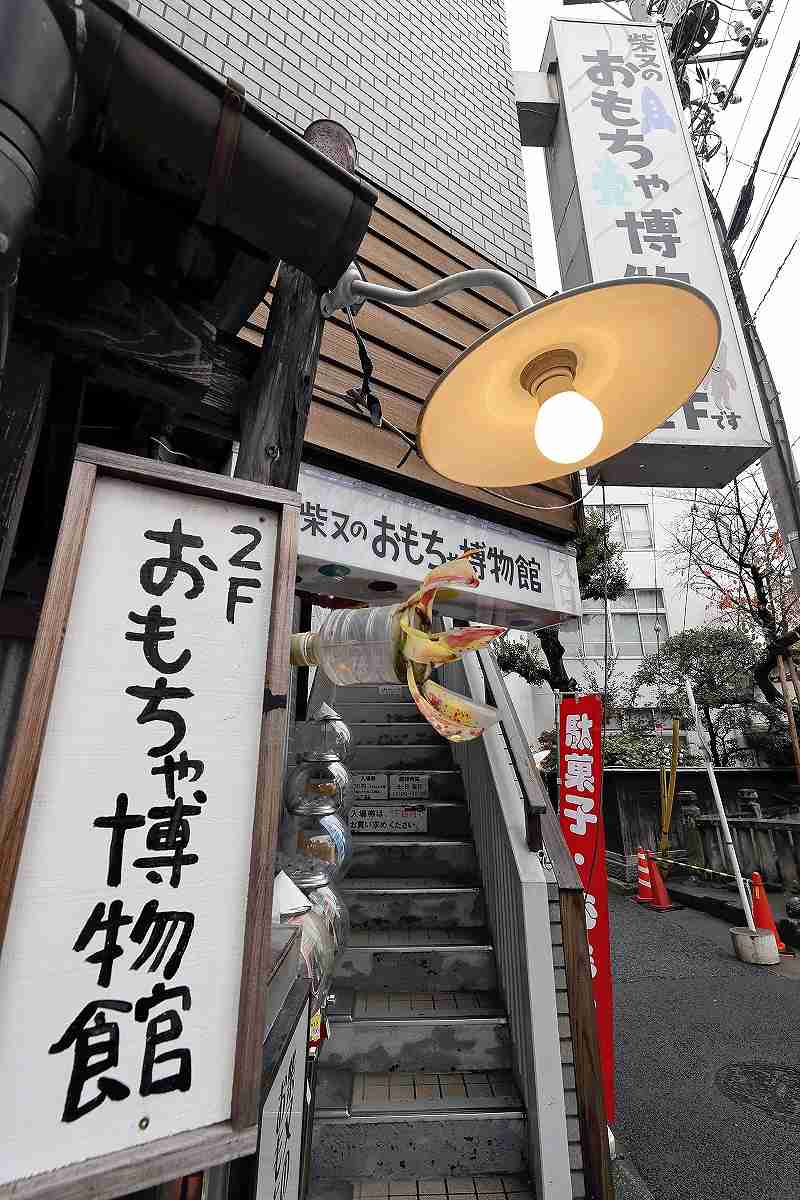 Just a one-minute walk from Shibamata Station in Tokyo's Katsushika Ward, the Shibamata no Omocha Hakubutsukan (Shibamata toy museum) welcomes visitors with a wide array of toys that were treasured by children in the Showa era (1926-89).
Old-fashioned gaming machines that visitors can play by inserting tokens, monster figurines and supplements to manga magazines are among the items on display at the museum, which is located en route to Shibamata Taishakuten temple, a popular tourist spot. Although for the most part I was seeing the toys for the first time in my life as I am in my 20s, they nonetheless stirred up feelings of nostalgia.
The museum's director, Eisaku Kan, 56, grew up in Katsushika Ward, where the celluloid manufacturing industry once thrived. He used to run a dining establishment in the area, but in 2004, his love for the retro feel of the Showa era led him to convert his restaurant into a dagashiya snack store, called Haikara Yokocho, on the first floor of the building. He then renovated the second floor of the building into the toy museum the following year.
"I wanted to let people know about how Katsushika once prospered through toy making," Kan said.
Currently, the museum displays some 500 toys and other articles, including toys collected by Kan and figurines borrowed from Tetsuya Kurosawa, a 65-year-old manga story writer and toy collector living in the Shibamata district. The toy guns and items for playing house that were once sold at dagashiya stores and local festivals have no doubt brought back fond memories of childhood for some visitors.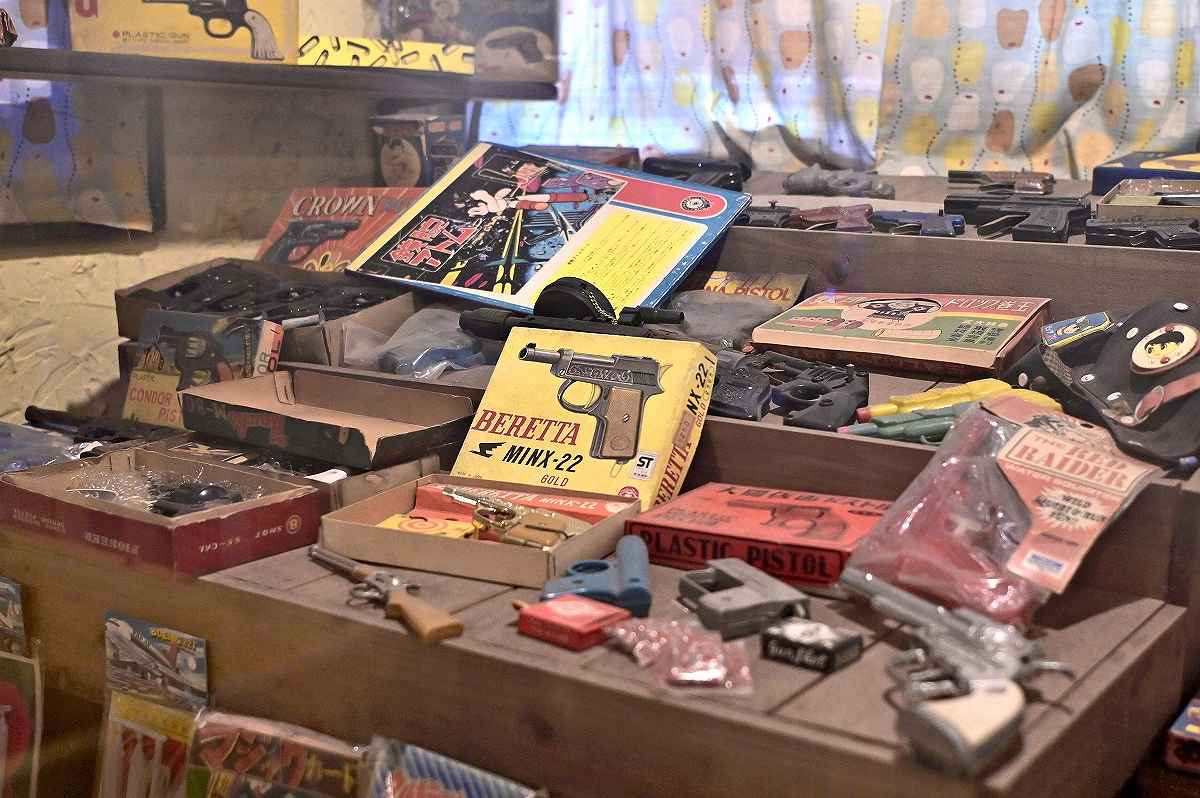 The most eye-catching piece is a large slot car circuit that measures about 2 meters long and 2.5 meters wide, and occupies the center of the gallery. The cars, operated by handheld controllers, run along grooves in the circuit. The toy is said to have been all the rage in the 1960s.
The model made to be used in homes was a small, figure eight-shaped track, but Kan had always wanted to race the cars on a jumbo-size circuit — a dream now fulfilled. Visitors can test their mini-driving mettle for ¥100 per five minutes, and the game has proved a hit with families.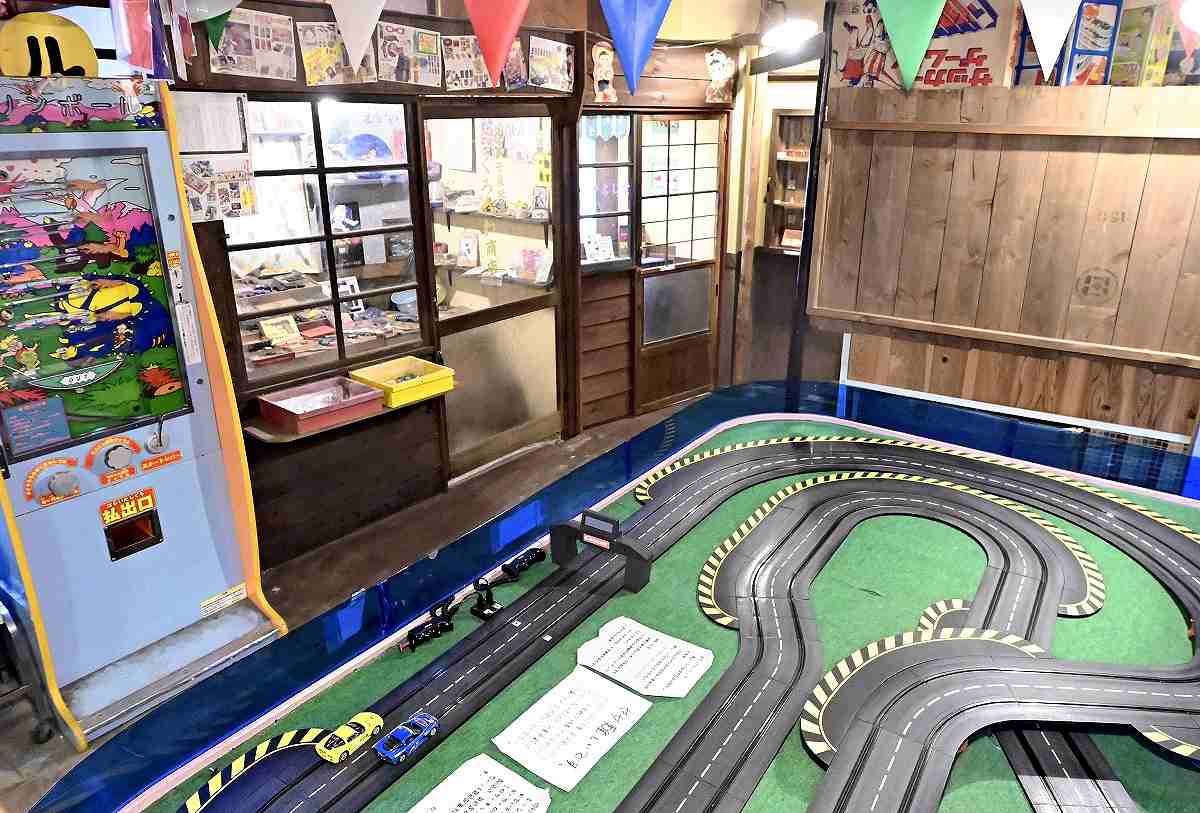 More than 15 years have passed since Kan opened the museum, and the place has helped him connect with like-minded people. They sometimes ask him whether he will accept toy donations. Last summer, for example, a neighbor donated a 2-meter-long radio-controlled airplane that had belonged to a family member who had passed away. Kan has made the plane a new showpiece for the museum.
"It's fun to form relationships with new people through retro toys that are full of warmth," said Kan.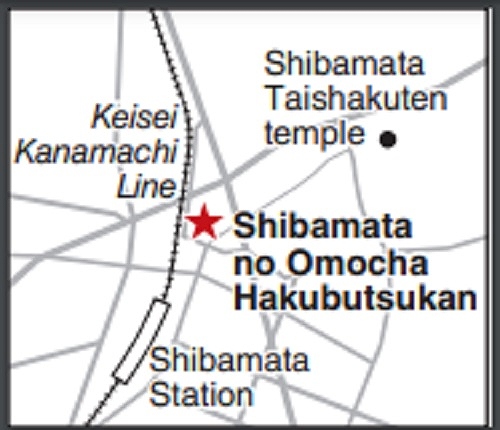 Shibamata no Omocha Hakubutsukan
Opened in 2005. Visitors can play with some of the toys on display, including a gaming machine that takes tokens. Photography is allowed. A dagashiya snack shop is housed on the first floor of the museum, which is a one-minute walk from Keisei Electric Railway Co.'s Shibamata Station.
Address: 7-3-12, Shibamata, Katsushika Ward, Tokyo
Hours: Open only on weekends and national holidays, from 11 a.m. to 6 p.m.
Admission: ¥200
Add TheJapanNews to your Google News feed.