Cycling, nature and local sights feature in 3-year-long Tochigi Pref. adventure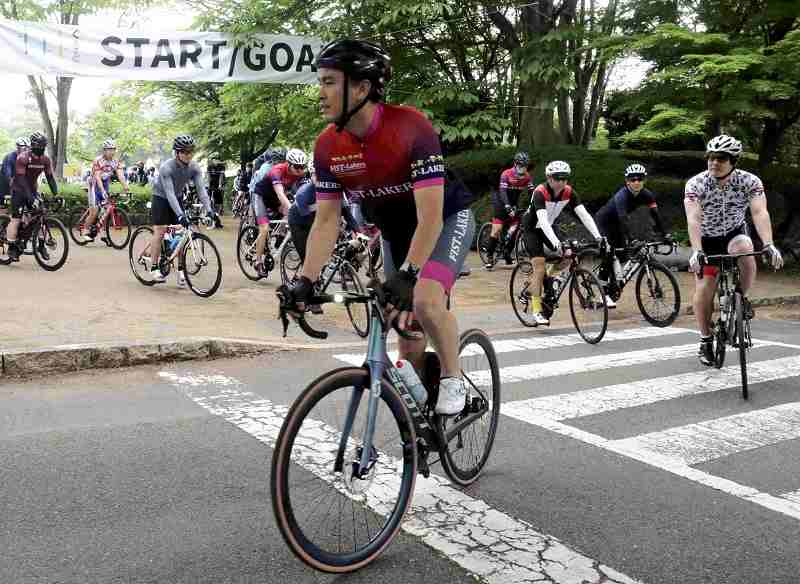 14:34 JST, June 14, 2022
UTSUNOMIYA — A two-day cycling event was held last month in Tochigi Prefecture, part of a series that allows enthusiasts to combine the joy of cycling with communing with nature and seeing the sights of the prefecture.
The event drew 568 participants from inside and outside the prefecture.
The series called "Gurutochi," which roughly means "going around Tochigi," will take the cyclists around the entire prefecture over a three-year period. In the opening event on May 21-22, they rode mainly in the prefecture's north part, including the cities of Nasu-Shiobara and Otawara.
Gurutochi was created as the successor to the "Tour de Tochigi," an international cycling race which had its fourth and final tour canceled in March 2020.
This year's Gurutochi has six cycling courses, based on the level of the rider, with each route starting at Nasunogahara Park in Nasu-Shiobara on May 21. Along the way, the riders had the opportunity to enjoy a variety of experiences, such as trying their hand at shakyo — the practice of copying Buddhist sutras — at Daioji temple in Otawara City, and making traditional Tochigi leather crafts.
The longest course was a tough 355-kilometer route that took the riders southward from Nasu-Shiobara to Sano City on the first day, where they spent the night. They returned north to Nasunogahara Park on the second day.
The participants first gathered in the park and split up into groups based on the speed at which they cycle, then set off together on their chosen course.
"I've been training regularly, so I felt well prepared," a 60-year-old man from Kanuma said before setting off on the longest course. "I want to make it back here tomorrow without incident while enjoying nature."