Kanagawa: Enormous vintage collection tells its own toy story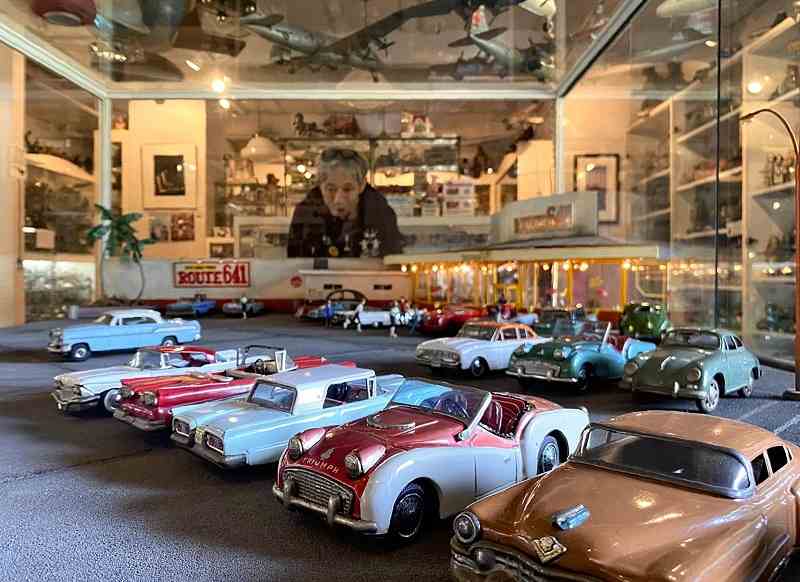 15:54 JST, April 26, 2022
Located in an affluent residential area of Yokohama is a privately run museum that is rare not only for the neighborhood, but for the country as a whole.
The Yokohama Museum of Tin Toys has a collection of about 3,000 clowns, robots, cars and many other types of toys crammed onto its display shelves. Even people from a different generation to the toys will feel a bit nostalgic, and be transported back to days of childlike innocence.
"We can get an idea of the trends of our culture and economy through the tin toys," said staff member Yoshiaki Furuya, 53.
Tin toys are believed to have been first created in Europe in the second half of the 19th century. Toys from that era, such as a horse-drawn carriage and a donkey, have turned dark gray as the lead in them has deteriorated with age, making one feel the passage of time.
A large number of the toys take one's imagination overseas, such as characters from sci-fi movies and classic American cars. But actually, the vast majority were manufactured in Japan, according to the museum.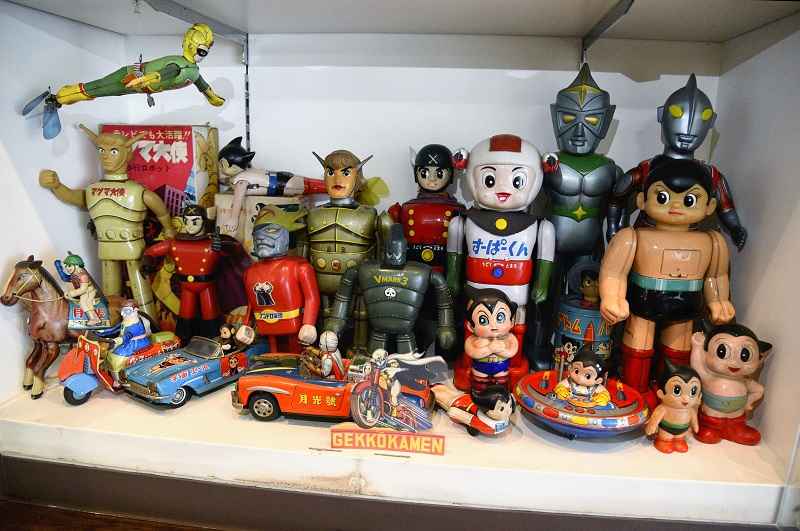 Supported by advanced technology, the tin toys became one of Japan's hottest exports after the end of World War II. Printed on each was "Made in Occupied Japan."
In the center of the museum is a diorama replicating the world of "American Graffiti," the classic 1970s film that propelled director George Lucas to prominence.
The toys on display reportedly were one source of inspiration for the popular animated movie "Toy Story." According to the museum, director John Lasseter paid it a visit and, moved by the toys so meticulously kept, thought, "What if they came to life at night?" This likely contributed to the 1988 short film "Tin Toy," which in turn led to the 1995 hit feature film.
In the 1960s, Japanese characters such as Gigantor and Astro Boy appeared on the scene. But by the time Japan entered a period of rapid economic growth in the 1970s, soft vinyl toys that could be mass-produced gained popularity. Tin toys gradually faded away.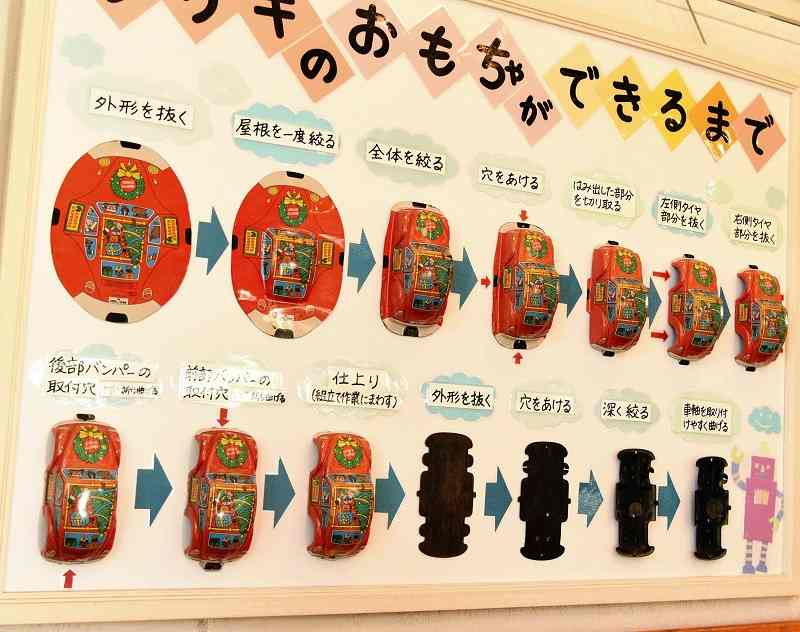 The museum opened in 1986, exhibiting tin toys that Teruhisa Kitahara, 74, has been collecting since he was about 20.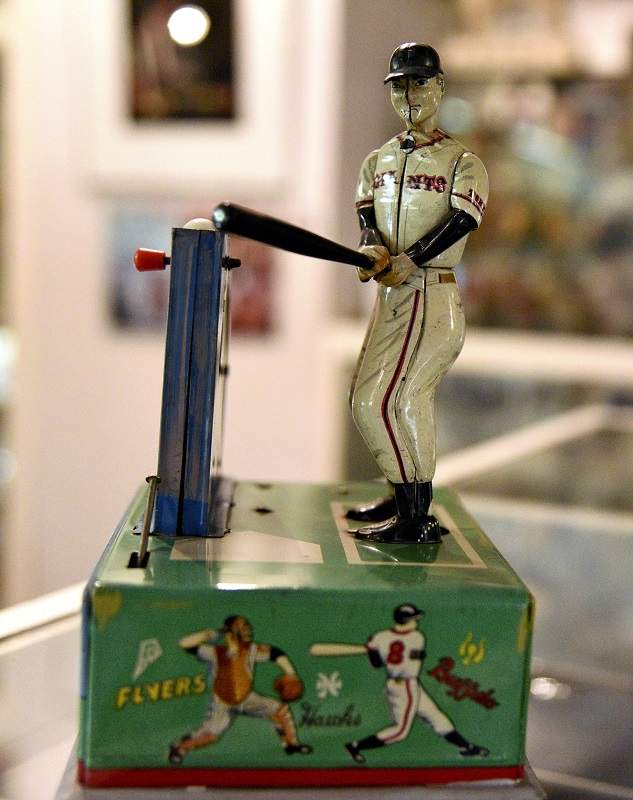 "This museum offers nostalgia to adults and something new to kids," Kitahara said. "I hope everybody will come and see first-hand the high level of skill of Japanese craftspeople."
Yokohama Museum of Tin Toys
Visitors are free to take photos of anything inside the museum. An annex has a shop named "Christmas Toys" selling Christmas-related goods. The museum is a five-minute walk from Motomachi-Chukagai station of the Minatomirai Line.
Address: 239 Yamatecho, Naka Ward, Yokohama.
Hours: 9:30 a.m. to 5 p.m. It is open ever day.
Admission: ¥200 for adults, including high school students, ¥100 for elementary and junior high students.