Tochigi: Shimotsuke offers insights on ancient Japan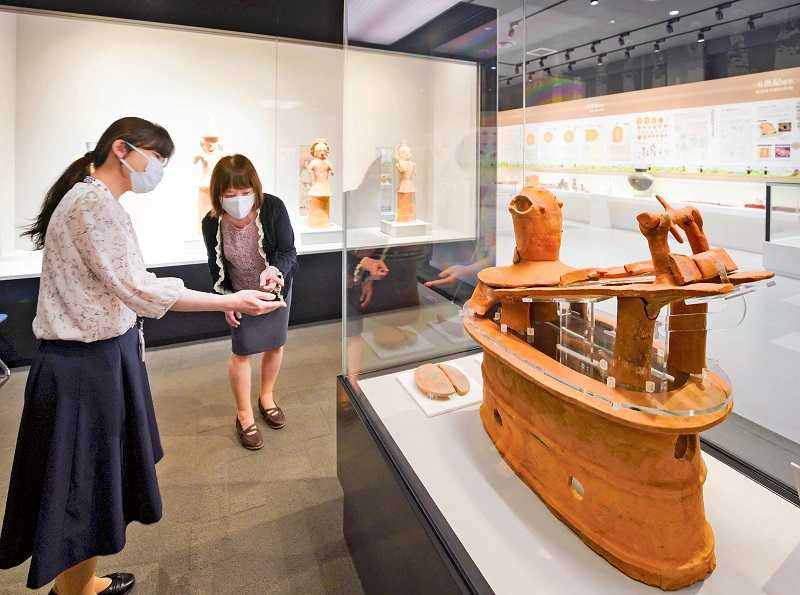 13:37 JST, August 31, 2021
The cultural and political center of Japan was in the Kinki region in western Japan during the Kofun period (ca 300-ca 710). Eastern Japan was still largely a backcountry, but what is now Shimotsuke in Tochigi Prefecture had a strong connection with the central regime. More than 200 kofun ancient tombs have been discovered in Shimotsuke, which is also home to the remnants of Shimotsuke Kokubunji temple, a historic site designated by the government.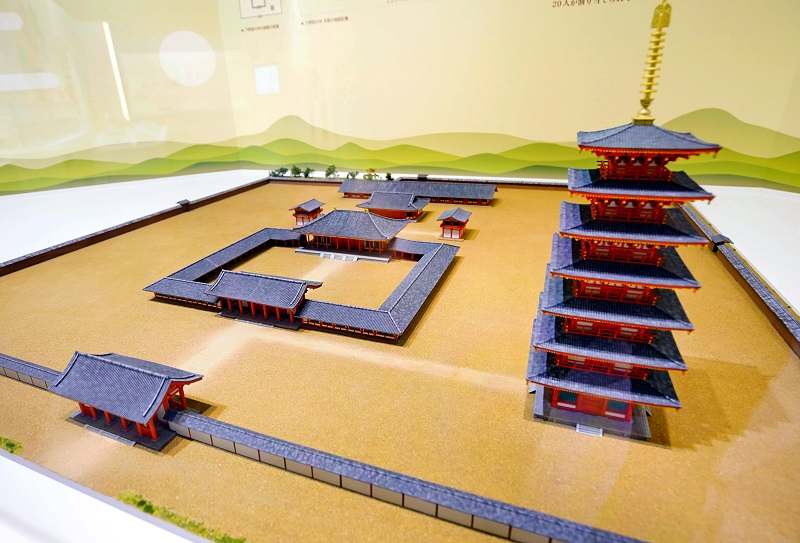 Shimotsuke Fudoki-no-Oka Museum is exhibiting artifacts unearthed from the area and offering opportunities for visitors to learn about the history of ancient Shimotsuke.
The exhibits mostly come from the Kofun period and the Nara period (710-784). They start with text introducing the massive, ancient burial mounds from the Kofun period, whose distinctive keyhole-shaped layout was formalized by the central government of the time.
"Powerful local families would boast that they have connections with the regime by building the same type of tombs," said Koichi Yamaguchi of the Shimotsuke municipal government's cultural property department. "It's like convenience stores becoming franchised and showing a certain quality level."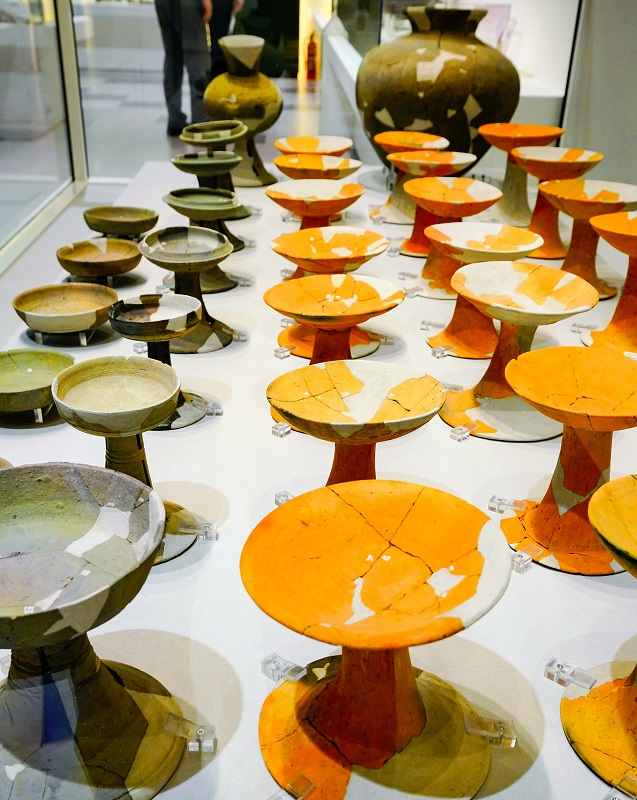 The Kabutozuka kofun tomb nearby, which is about 85 meters long, is one such burial mound. A haniwa earthenware depiction of a woman using a cloth-weaving device, the first of its kind ever found, is one highlight of the museum. It was discovered in the middle of a procession of haniwa figures representing horses and humans. The person buried in the tomb is believed to be an important figure related to weaving.
Another significant person of the period was Shimotsuke no Ason Komaro, a minister who rose to a high status in the center of the state despite hailing from a regional area. A top bureaucrat, Komaro led the editing work for Taiho Ritsuryo, a set of laws enacted in 701, and was involved in the construction of the tomb for the emperor of the time. Details about his life are unknown, but he is said to have been an educated member of the elite who acquired knowledge from China's Tang dynasty without ever traveling to or studying in China.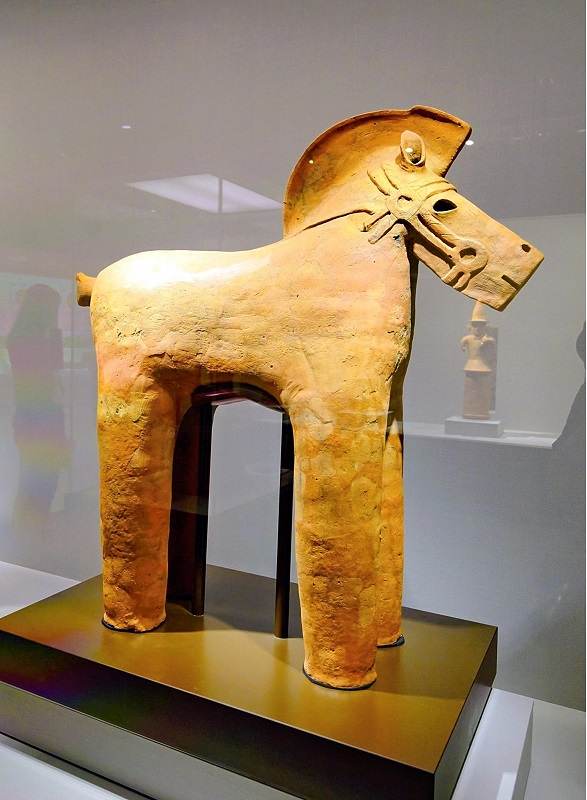 Another eye-catching exhibit is a 1-to-150 scale model of Shimotsuke Kokubunji temple. The country was hit by a smallpox outbreak and natural disasters during the Nara period, and the reigning Emperor Shomu ordered the construction of Kokubunji provincial temples all over the country to help dispel anxiety among the people. Even such a small-scale model expresses the magnificence of the structure and helps one imagine how hard it must have been for people of the time to build it when they were already exhausted from disasters and the epidemic.
The museum reopened in May after undergoing renovations, which included new introduction labels for the exhibits. The labels, apparently created with children in mind, are interesting for adults as well.
---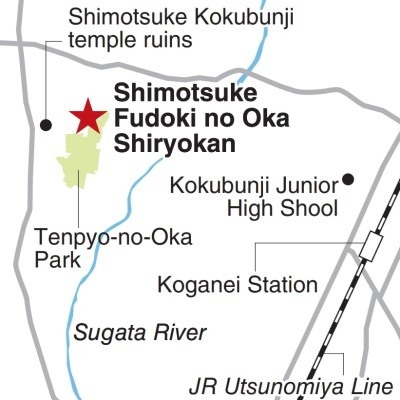 Shimotsuke Fudoki-no-Oka Museum
993 Kokubunji, Shimotsuke, Tochigi Prefecture, Japan.
---