Okinawa: Peace Museums Exhibit Strength to Weather Coronavirus Storm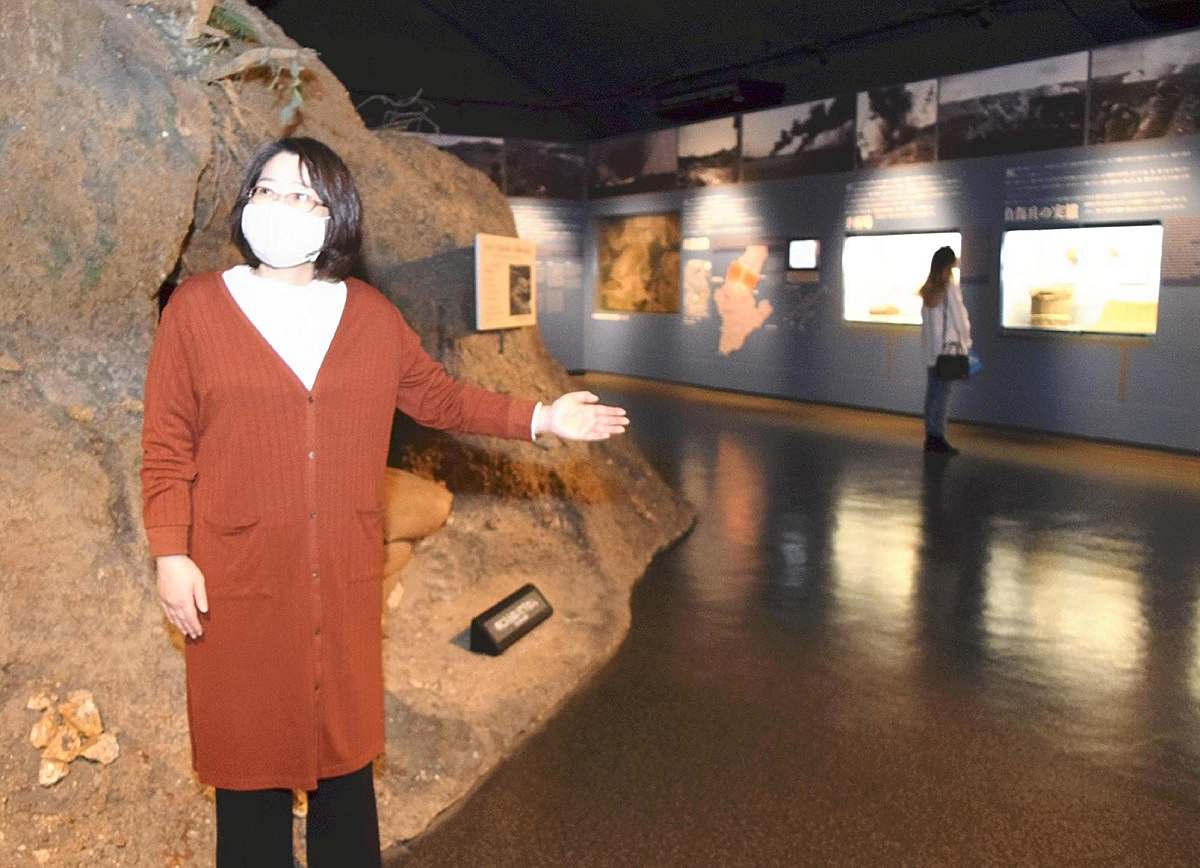 19:50 JST, February 5, 2021
Privately owned museums and archives dedicated to the momentous issues of war and peace are part of a long list of institutions negatively affected by the coronavirus pandemic, as revenues are drying up with people refraining from nonessential travel.
About 150 chairs sat empty in a hall at the Himeyuri Peace Museum in Itoman, Okinawa Prefecture that focuses on the tragic story of 136 people who died while they were mobilized to care for wounded soldiers in the Battle of Okinawa during World War II.
The chairs had been set up in expectation of students arriving on a school trip from Tokyo, but the excursion was canceled because of the declaration of another state of emergency.
"We were preparing for their visit," said curator Noriko Koga. "It's a pity."
About 500,000 people have visited the museum annually, mainly in groups. However, visitor numbers from April to December last year dropped to 10% of figures in the same period in typical years.
The museum does not receive government subsidies. It was established mainly by the alumni associations of the two girls' schools whose students were called upon to work primarily as nurses during the war.
The coronavirus pandemic has had a significant impact on the museum because the majority of its annual operating costs of about ¥130 million is covered by admission fees.
Many school trips have been canceled since the second state of emergency was declared for 11 prefectures. Prior to the declaration, these trips generally had been postponed.
"This is the biggest crisis the museum has faced since its establishment," said director Chokei Futenma, 61. "It's also sad that a place for young people to learn about peace has been taken away from them."
Making use of internet
Many museums are facing the same predicament, and some have turned to the internet to appeal for support.
Visitor numbers to the Fukutsu-kan museum in Naha plummeted in May last year to 5% of the level in May 2019. The museum focuses on the late Kamejiro Senaga, a former House of Representatives member who worked for the return of Okinawa to Japan. In June, the museum announced its plight on social media and started a crowdfunding campaign. Donations reached ¥9.3 million, exceeding the museum's goal. The funds are being used to cover operating costs and produce new goods for sale, such as T-shirts.
The Nagasaki Atomic Bomb Museum in Nagasaki uploaded to its official website a video — created by a local citizens group — billed as an "online tour of the museum."
"We hope the video will help people learn about the reality of the atomic bombing and encourage them to visit the museum after the coronavirus is contained," a city government official said.
"Museums and archives related to peace are precious places where the memories of those who experienced war are inherited by society as collective remembrances," said Ikuro Anzai, a professor emeritus at Ritsumeikan University who specializes in peace studies.
"A crisis at such institutions is a communal problem, and society as a whole must search for a way to ensure their survival."
Add TheJapanNews to your Google News feed.