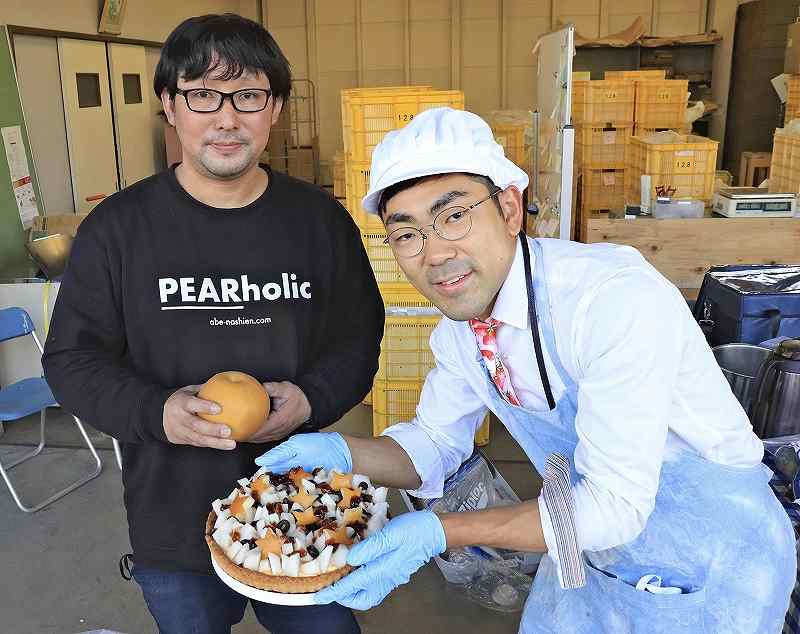 10:30 JST, January 3, 2023
UTSUNOMIYA — To promote Tochigi Prefecture's agricultural products, a government official with a sweet tooth has been making tarts using locally sourced fruits and vegetables in cooperation with farmers and uploading them on social media.
Mikihisa Shiratori, 37, director of the prefectural economy and distribution division of the prefectural government, holds tart-baking events at various farms in the prefecture. Utilizing both policies and sweets, he hopes to boost the area's agricultural industry.
Instagrammable info
Colorful and vibrant tarts made using pears, strawberries and mangos are all over Shiratori's Instagram account(@tarte892). However, his homemade fruit tarts are not the only photos on his social media account. He also posts photos of his vegetable tarts made using nira garlic chives, asparagus, rice and other nontraditional dessert ingredients.
One might think the tarts are just made to attract attention, but they are also "delicious as a sweet snack," he said.
Shiratori, a native of Miyagi Prefecture, joined the Agriculture, Forestry and Fisheries Ministry in 2009 and was temporarily transferred to Tochigi Prefecture's agricultural policy department in April 2021.
As he is in charge of branding agricultural products and advising agricultural groups, he regularly visits farms to discuss ways to develop sales channels and expand production.
In November 2021, Shiratori visited Abe Nashien pear orchard in Utsunomiya. Shiratori said he came up with the idea of making a pear tart after seeing how the fruit was harvested.
When he served the tart to the orchard employees and others, he received positive feedback. He thought it would be interesting if he could use the tart to promote the prefecture's farmers and products.
Farm events
Since then, Shiratori has been visiting farmers in various parts of the prefecture about once a month to ask them to donate some of their harvests and allow him to hold a tart-baking event on their farm.
He usually makes a tart crust measuring between 21 and 27 centimeters in diameter at home and brings it to the event. The tarts made at these events are served to farmers and other guests, and the photos are posted on his Instagram and Twitter accounts.
Shiratori held an event at Abe Nashien last year and made fruit tarts using such seasonal pears as the Nikkori variety and Western pears.
"[Making tarts] helps us promote the farm and also gives us an idea of how we can sell processed products in addition to direct sales," said Hideo Abe, 45, a representative of the orchard.
Shiratori said he has become better acquainted with the farmers through making tarts, and as a result, has received more requests for advice on management, production and sales.
He is now getting busier as he has started receiving event requests from farmers outside the prefecture who have seen his social media accounts.
"I would like to create effective policies based on the feedback from the farmers, as well as continue to work with them in interesting ways to provide information regarding the production sites," Shiratori said.
Vegetable dessert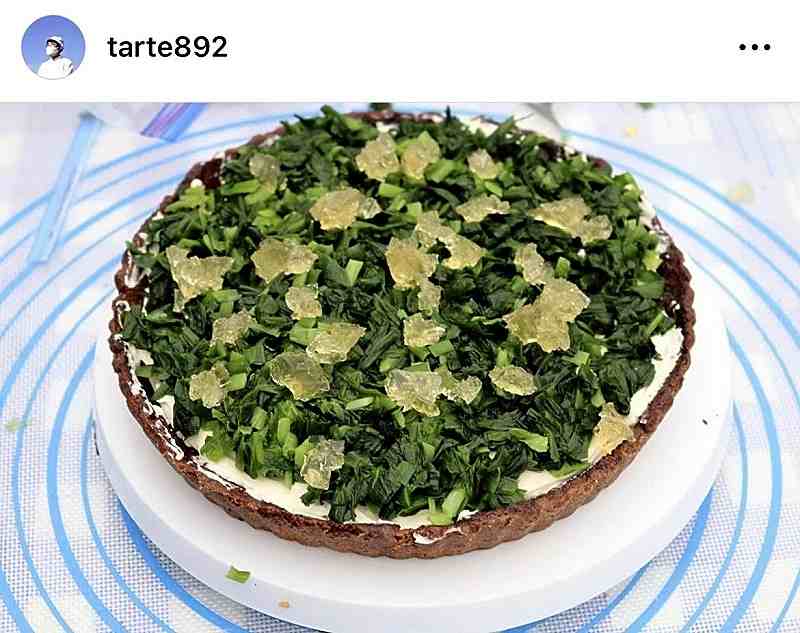 With the help of farmers in Kanuma, the No. 1 production area of nira garlic chives in the prefecture, Shiratori made a nira tart using the prefecture's original Yumemidori variety, which has thick leaves and a sweet taste.
He placed boiled nira on top of a yogurt-based cream to cut through the bitterness and added honey gelatin to add a bit of sweetness.
On the day of the event, he invited his friends from agricultural organizations and the Agriculture, Forestry and Fisheries Ministry from Tokyo to show where Yumemidori is grown and to promote the brand, he said.
Add TheJapanNews to your Google News feed.