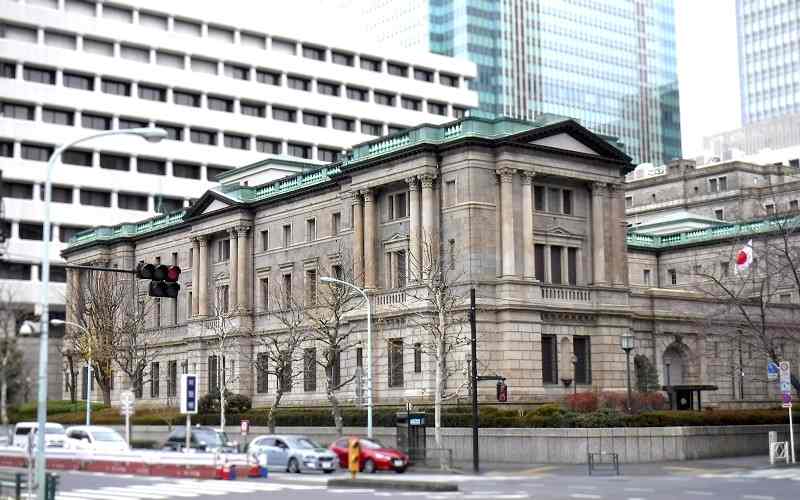 14:38 JST, May 8, 2021
The amount of corporate bonds issued by corporations in Japan in fiscal 2020 reached a record high of more than ¥16 trillion, The Yomiuri Shimbun has learned.
In addition to increased demand for financing by corporations due to the novel coronavirus crisis, the Bank of Japan has expanded its purchases of corporate bonds, creating a sense of security on the part of both corporations issuing bonds and investors purchasing them.
Corporate bond issuance is expected to remain at a high level for the time being.
According to a summary by SMBC Nikko Securities Inc., corporate bond issuance in fiscal 2020 was approximately ¥16 trillion, a record high for the second year in a row following fiscal 2019 when it was approximately ¥15.56 trillion.
The issuance was noticeable in industries such as railway services, where demand evaporated due to the novel coronavirus crisis and revenues plummeted. JR East and JR West issued a total of ¥430 billion and ¥330 billion in corporate bonds, respectively.
There were also many bond issues for corporate growth strategies such as mergers and acquisitions. NTT issued ¥1 trillion in bonds through its subsidiaries to make NTT Docomo, Inc. a wholly owned unit and Toyota Motor Corp. issued ¥230 billion in bonds to fund the development of environmental technologies.
Corporate bonds are bonds issued by companies to finance capital investments and working capital.
One of the reasons for the increase in corporate bond issuance is that the Bank of Japan has raised its purchase limit as part of its monetary easing policy.
In April 2020, the central bank raised the upper limit on its purchases, tripling the quota to a total of about ¥20 trillion.
The prolonged period of low interest rates means companies can raise funds at a low cost. For those who invest in corporate bonds, the risk of price fluctuations is lower than for stocks, and higher yields can be expected than for deposits or government bonds. In addition, there is the added security that the central bank will buy them on a large scale.
"There is a possibility that companies will rush to issue corporate bonds while interest rates are low," said SMBC Nikko Securities' Tsuyoshi Yoshikawa, who expects corporate bond issuance to remain at a high level in fiscal 2021.
Add TheJapanNews to your Google News feed.