Estonian Prime Minister Urges Long-Term Support for Ukraine: 'We Shouldn't Get Tired'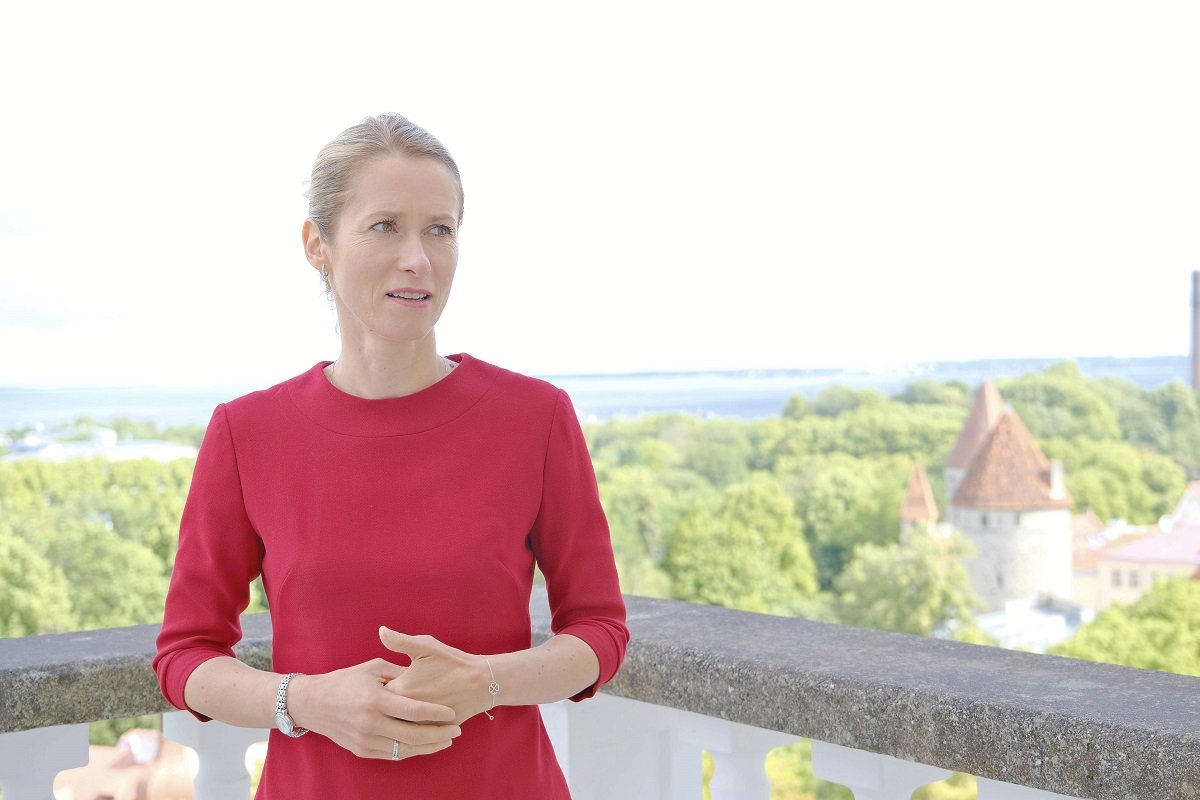 17:57 JST, July 5, 2023
TALLINN — Estonian Prime Minister Kaja Kallas warned against Western fatigue over continued support for Ukraine in its war against Russia in an exclusive interview with The Yomiuri Shimbun on Tuesday.
"Russia is hoping that we will get tired first," she said, emphasizing the need for additional support for Ukraine.
Recognized as a prominent hardliner on Russia in Europe, Kallas shared her perspective on the situation in Ukraine ahead of a NATO summit in Lithuania.
"We shouldn't get tired, because the international law, and the international rules based order is at stake," she said, underlining the need to prepare for a long conflict.
Kallas stressed that supporting Ukraine would help prevent future aggression saying, "Aggression pays off, that is very dangerous for all the countries in the world, because the aggressors, or would-be aggressors, in the world are carefully taking notes."
Kallas said a recent rebellion led by the Wagner private military founder Yevgeny Prigozhin could be "a sign of some kind of cracks" in the Russian regime.
"We still know Russia is dangerous, unpredictable," she warned, stressing the need to strengthen European defenses.
Kaja Kallas
Born in Estonia under the Soviet occupation in 1977, Kallas experienced the end of the Cold War and the collapse of the Soviet Union in her early teens. After graduating from university, she worked primarily as a lawyer specializing in corporate law. She had served as a member of the national parliament and the European Parliament before she became Estonia's first female prime minister in January 2021. Leader of the center-right Reform Party, she is the daughter of former Prime Minister Siim Kallas.
---
---
Add TheJapanNews to your Google News feed.