Estonian PM Kaja Kallas Calls for International Tribunal for Russia's War Crimes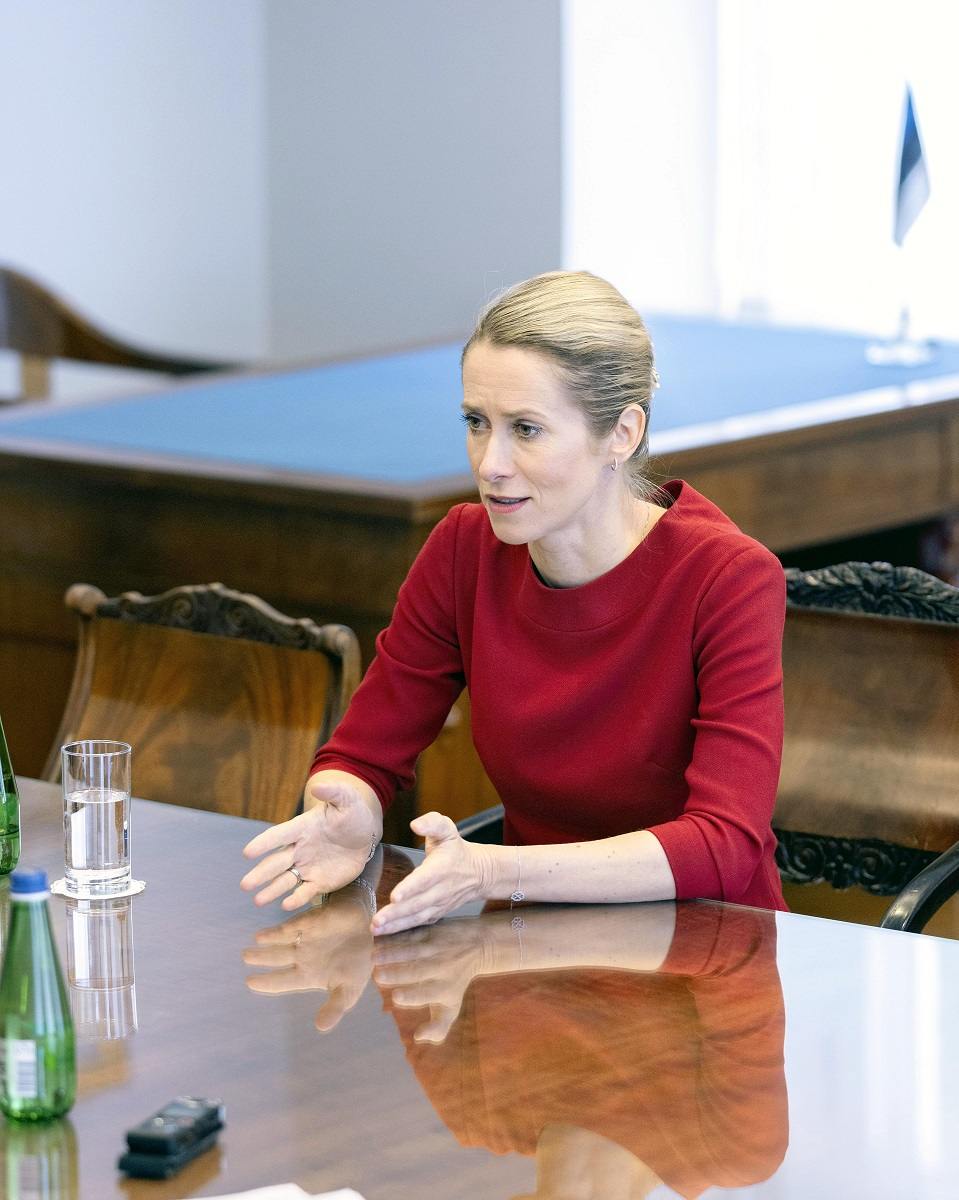 17:58 JST, July 6, 2023
TALLINN — Estonian Prime Minister Kaja Kallas continues to emphasize the need to hold the current Russian leadership accountable for the invasion of Ukraine. Her conviction is rooted in her personal experience growing up under the control of the Soviet Union, as the northernmost Baltic state had been in the USSR.
"I was born under the occupation," said Kallas, who was born in 1977, during the exclusive interview with The Yomiuri Shimbun on Tuesday in Tallinn.
"It is very important that we push for this special international tribunal for crimes of aggression," she said.
The massacre by the Russian military that occurred last year in Bucha near the Ukrainian capital of Kyiv is just one of a series of war crimes that have come to light since the invasion began in February 2022.
Kallas sees an overlap with these atrocities and the oppression of the Baltic states by the Soviet Union.
"Things that we read from the history book or hear from our grandmothers," she said, "we actually see them in real life in Ukraine."
In the aftermath of World War II, Kallas' mother and grandmother were, like some other residents in the Baltics at the time, deported to Siberia and detained there.
"The playbook of Russia is exactly the same as it was in the 1940s," she said.
After World War II, the Nuremberg and Tokyo trials were held and judged by the victors. As for Russian leaders, Kallas pointed out that "they have never been held accountable for the crimes committed."
She said it is not surprising there are differences in the perception of Russia between Western European nations and hers.
"It seems to me that the history of the other side of the Iron Curtain is not that well known," she said. "Therefore, being under the occupation, seeing it very, very closely, we know how they operate better than maybe countries who haven't experienced that."
NATO expectations
Since Russia's invasion of Ukraine, Kallas said there has been a change among Western nations. The military invasion by Russia "opened the eyes of our allies who before thought that we are Russiaphobic."
In Kallas' view, many fellow North Atlantic Treaty Organization member countries are still not spending enough on defense.
"If the problem still reaches you, it's already too late," she said. "With the security crisis, you have to prepare before."
At the NATO summit to be held in Lithuania on Tuesday and Wednesday, the issue of whether to accept Ukraine as a member will be among the topics for discussion.
"We understand it can't happen while the war is going on," Kallas said. "But we need clear and practical steps how the membership will take place when the war is over."
---
Add TheJapanNews to your Google News feed.