Chile's 42-12 loss to Japan: Chile Savoring Every Moment of Rugby World Cup Debut. Even a Big Defeat.
10:48 JST, September 13, 2023
Losing by 30 points never felt so good to Marcelo Torrealba.
The Chile scrumhalf savored every moment of his, and his country's, Rugby World Cup debut — from singing the national anthem to witnessing the passion of the team's colorful fans, seeing his friends and family in the crowd and feeling the muscles burn in his legs in the most intense game he's ever played.
"I'm grateful for what I am living as a player," Torrealba said Tuesday as he looked back with pride on Chile's 42-12 loss to Japan in Toulouse, France, on Sunday. "They are unique things that will remain with me forever."
For the players and fans of Los Condores, this is more than just a rugby tournament. It's a "party" — in Torrealba's words — and a celebration of the strides Chilean rugby has made to get to its first World Cup.
Just take Torrealba himself. He attended the 2015 World Cup in Britain as a 19-year-old fan, thinking he'd never have the chance to be at the tournament as a player.
Indeed, a few months later in early 2016, Chile finished in last place in the inaugural Americas Rugby Championship, behind Brazil.
"Qualifying for a Rugby World Cup was too far away for Chilean rugby," Torrealba recalled.
No wonder he's keeping his jersey from Sunday's match to put up in his house back home.
And no wonder he cannot wait for Chile's second game at the World Cup, against Samoa in Bordeaux on Saturday.
Win or lose.
"Every game is a new adventure, something new. We are setting the limit," Torrealba said. "The way to stay at a high level is to play more matches in this category. We have never played a game with such intensity, and we will surely learn with all the games we have left."
The matches get tougher with Chile, with Samoa higher in the world ranking than Japan (No. 11 vs. No. 14) before playing England and Argentina to close Pool D. Chile is the lowest-ranked team at the tournament, at No. 22.
Playing a national team as storied and successful as England is one thing, but it'll be the meeting with Argentina that's especially anticipated.
"It will be historic for South American rugby," Torrealba said.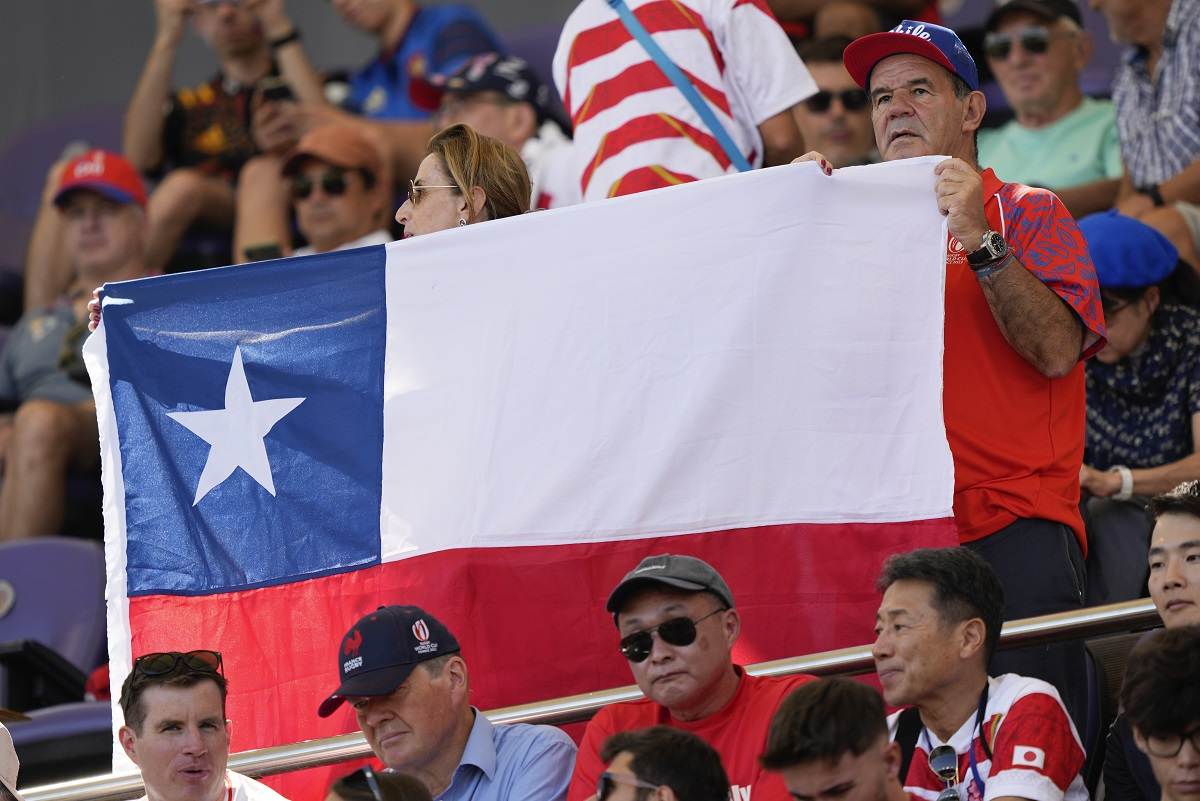 ---
---
Add TheJapanNews to your Google News feed.