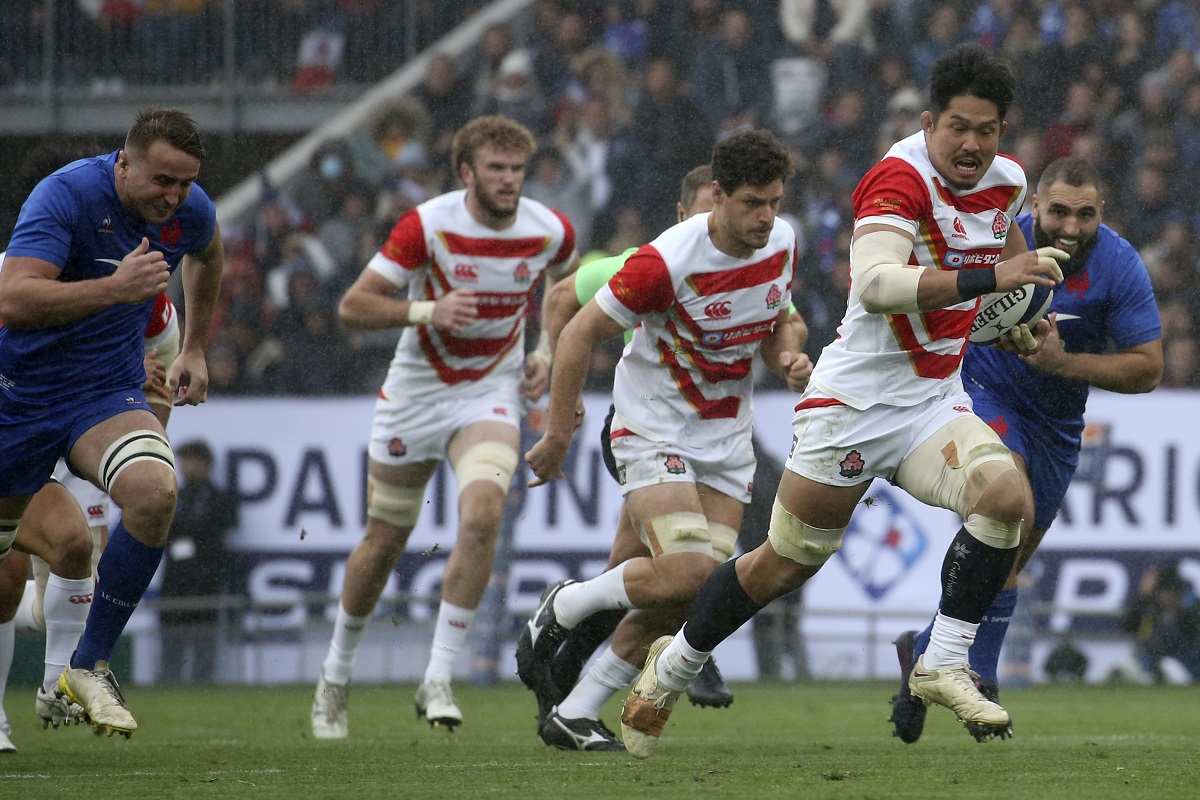 12:58 JST, September 10, 2023
TOULOUSE, France (AFP-Jiji) — World Cup debutants Chile on Saturday said the heat is on Japan ahead of their tournament bow in sweltering Toulouse.
"The greatest pressure is on Japan, a category-one team against a side playing its first World Cup," said defensive coach Emiliano Caffera. "That's big pressure."
Caffera said there is a bigger issue at stake for his underdogs than trying to win matches in France.
"We want the team to connect with boys and girls in Chile so that they can start to believe in rugby," said Caffera, who played at scrum half for Uruguay in the 2003 World Cup.
"When the players step on the pitch tomorrow, they will derive more pride from connecting with the kids, the country and the rugby future rather than in competitiveness here."
Just being at the World Cup is achievement enough for giant lock Javier Eissmann.
"We are making history as the best Chilean team in history, and thanks to this team far more people know about rugby."
While some teams have found the scorching heat tough, Eismann said the temperature would be the least of Chile's problems.
"At home we don't always train in the best conditions," he said.
"We come from a country where rugby isn't as well developed as we'd like. There is a difference between training on bare earth and the well-watered, grassy pitch here."
Even so, Caffera insisted Chile was in Toulouse to win.
"We'll try to play a game tailored to our strengths," he said.
"Japan have very good players but I think they have four or five key players," he said, pointing to captain Kazuki Himeno, who is an injury doubt, star winger Kotaro Matsushima and outside center Dylan Riley.
"They have a very good team game. But if we keep the ball we can hurt Japan and we must try to contain their key players.
"That's not the whole strategy for tomorrow," he concluded. "I'm not going tell you all the details, but that's the basics."
Add TheJapanNews to your Google News feed.